In recent news, the full Autumn/Winter season lineup for Europe's most forward thinking venue Printworks London has finally been revealed. As this venue has won various awards, they are pleased to announce 25 shows that will run every week between September 29th- NYD 2019 with artists like Deadmau5, Armand Van Helden, Mount Kimbie, and more.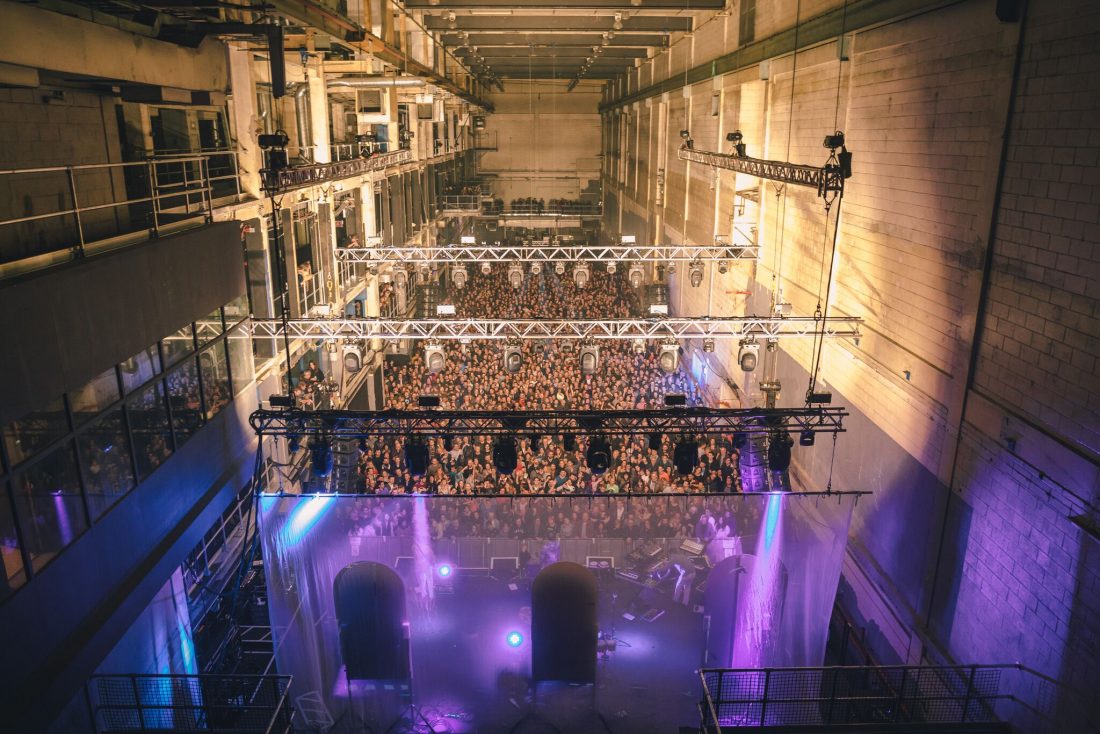 Printworks opened their doors with open arms to a capacity of 3000 as it intended to compliment the 4000 capacity Press Halls which is famous for their incredible UK shows. The Managing Director of Broadwick Live and Venues Bradley Thompson said,"Printworks Autumn/Winter season is our most eclectic and packed schedule to date, and in many ways is the culmination of everything that has come before. We are restless when it comes to constantly bettering the Printworks experience for everyone, and are absolutely committed to unparalleled line-ups, production and venue creativity."
Check out the full schedule below. For tickets and more information, click here!
COCOON // SATURDAY 29TH SEPTEMBER
PRESS HALL ELECTRONIC – Sven Väth / Patrick Topping / Dubfire / Ilario Alicante / Dana Ruh
DARK ROOM – Art of Dark – Truly Madly / Christian AB / Colin Chiddle
MOSAIC // SATURDAY 6TH OCTOBER
PRESS HALL ELECTRONIC – Maceo Plex / Len Faki / Ellen Allien / Silent Servant /Steve
Rachmad / Brame & Hamo
DARK ROOM – Danny Daze b2b Anthony Parasole / Jennifer Cardini / D Knox
SMIRNOFF EQUALISING MUSIC // SATURDAY 13TH OCTOBER
PRESS HALL ELECTRONIC – The Black Madonna / Artwork / Peggy Gou / Honey Dijon / Mella Dee / HAAi / Grainger
DARK ROOM – Alexis / Catalina / Eva Crystaltips / Jade Cox / Jaguar / Jay Carder / Kiia / Trudy Knight
SOLID GROOVES // SUNDAY 14TH OCTOBER
*Full lineup announced soon
BUGZY MALONE // FRIDAY 19TH OCTOBER
PRESS HALL LIVE – Bugzy Malone & Guests
THE HYDRA PRESENT // SATURDAY 20TH OCTOBER
PRESS HALL ELECTRONIC – Marcellus Pittman / Moodymann / Omar-S / Theo Parrish / Dolan Bergin
DARK ROOM – Dâm-Funk (DJ) / Jayda G / Mayer Hawthorne (DJ) / Moxie /Anu
THE HYDRA PRESENT // SATURDAY 27TH OCTOBER
PRESS HALL ELECTRONIC – Todd Terje (DJ) / Roman Flügel / Romare (LIVE) / Jeremy
Underground / Jacques Greene (DJ) / Dolan Bergin
DARK ROOM – DJ Spinna / Kornel Kovacs / Will Saul / Perel – Hybrid / Chloe Frieda; special guest to be announced
CHROMEO // SATURDAY 1ST NOVEMBER
PRESS HALL ELECTRONIC – Chromeo
RETURN II JUNGLE // SATURDAY 3RD NOVEMBER
*Full lineup announced soon
PRINTWORKS PRESENTS / SATURDAY 10TH NOVEMBER
PRESS HALL ELECTRONIC – Armand Van Helden / Gerd Janson / Henrik Schwarz (LIVE) / Krystal Klear / Jasper James / Eclair Fifi
DARK ROOM – Octo Octa (DJ) / Virginia / Cinnaman
MAU5TRAP // FRIDAY 16TH NOVEMBER
PRESS HALL ELECTRONIC – Deadmau5 and more to be announced *2AM finish
MOUNT KIMBIE PRESENTS // SATURDAY 17TH NOVEMBER
PRESS HALL ELECTRONIC – Nina Kraviz / Ben UFO / Bjarki (Live) / Kelly Lee Owens / Imogen / Mount Kimbie (DJ)
DARK ROOM – Kassem Mosse (LIVE) / Anthony Naples / DJ Python (LIVE) / DEBONAIR / Object Blue
BICEP // WEDNESDAY 21ST / THURSDAY 22ND / *FRIDAY 23RD NOVEMBER
PRESS HALL LIVE – BICEP (LIVE) *2AM finish
AFTERLIFE // SATURDAY 24TH NOVEMBER
PRESS HALL ELECTRONIC – Tale Of Us Present Afterlife / Adriatique / Agents Of Time (live) / Amandra (live) / Antigone / Fideles / Recondite (live) / Sigha / Tale Of Us / Vaal / Woo York (live)
SG LEWIS & GUESTS // FRIDAY 7TH DECEMBER
PRESS HALL LIVE – SG Lewis & Guests
ANJUNADEEP // SATURDAY 8TH DECEMBER
*Full lineup announced soon
THE HYDRA PRESENT // SATURDAY 15TH DECEMBER
PRESS HALL ELECTRONIC – Jeff Mills / Marcel Dettmann / Blawan / Octave One (LIVE) / James Ruskin / Anastasia Kristensen
DARK ROOM – Surgeon (Live) / DJ Stingray / Answer Code Request (LIVE) / Shed / Karen Gwyer (LIVE) / Happa / SPFDJ
CIRCOLOCO // SUNDAY 16TH DECEMBER