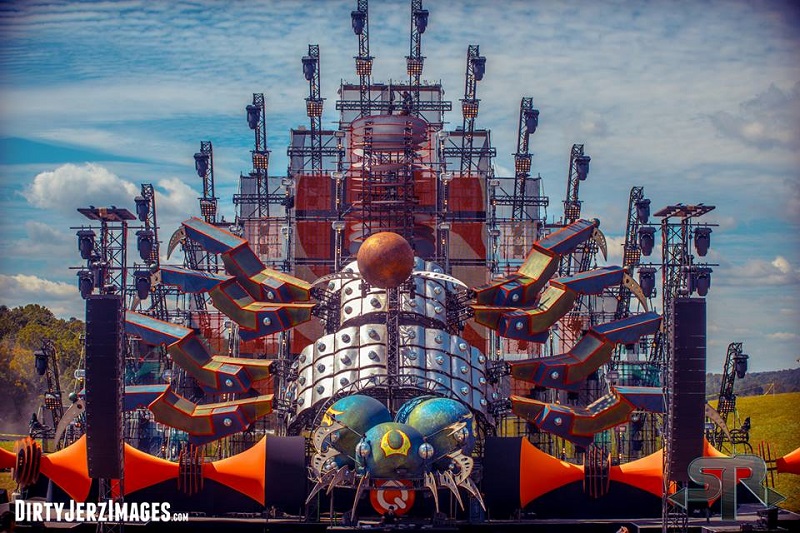 Q- Dance stage at TomorrowWorld 2013
Citing issues with " thumping noises" it has been revealed that the local community around the TomorrowWorld site was not receptive of last year's Q-Dance stage. As a result, the stage will not be returning this September. In a local town hall meeting, TomorrowWorld representative Barbara Bouckaert addressed the issues to the community and simply said, "The Q Stage will not be returning."
According to Q-Dance, they will return only for one day and will be "taking over one of the outdoor stages." It was made clear during the town hall meeting that no stage will be replacing the location of the old Q-Dance stage, to prevent further noise complaints.
From Q-Dance:
[quote]Tomorrowworld Update: We've seen a lot of questions about what we will be doing at Tomorrowworld, and we wanted to share with everyone that we will definitely be back this year! On Friday, Sept 26th, we will be taking over one of the outdoor stages, which will have some of the best hardstyle artists from around the world. The full Q-dance lineup will be released shortly![/quote]
When asked on Facebook about which days they'll be returning, Q-Dance said Friday.
You can view the clip from the town hall meeting below: