An innovative group of athletes and music festival enthusiasts has come together to create the hydration pack for a new generation. The RaveRunner™ by GenZ™ is a revolutionary new pack combining a variety of unique features that solve a multitude of problems within the outdoor gear industry.
The team at GenZ, a band of runners, snowboarders, hikers, bikers, motocross riders, rave enthusiasts and the like, were frustrated by the design of their current hydration packs. Plagued by theft, inconvenience and just flat out boring design, the team decided to build a better pack.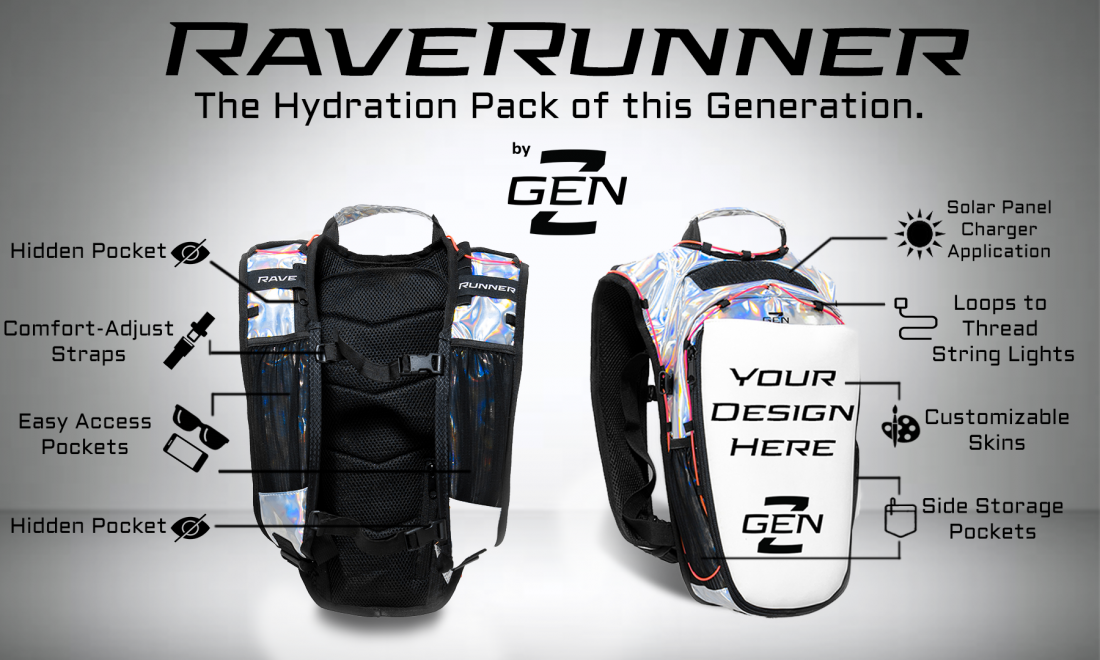 Introducing RaveRunner™, the hydration pack of this generation that solves ALL problems listed above. 
· Features include:
· Anti-Theft Design
· Customizable Skins Design by YOU
· Easier & Faster Re-fill
· Loops to Thread EL Wire
· Detachable, Patent-Pending Underglow Technology
· Easily Accessible Chest Pockets
· Hidden Pockets
Combining all of these features in one hydration pack, the GenZ team guarantees you a better, more enjoyable outdoor experience. While at your next music festival or an outdoor adventure, be sure to bring a RaveRunner™.
Learn how you can get yours at this link! ->  https://www.livegenz.com.