Just one week ago, Germany's very own Time Warp festival came to New York's Expo Center for two nights of unbeatable sounds, incredible mind-blowing production and some of the world's best Techno DJs.
Put on by New York's incredible production crew, Teksupport, the festival landed in New York on the last leg of its 25th-anniversary run. First, in Germany, it's home base, then in Brazil and finally in New York City. There was truly no better place to bring this festival. New York's industrial, warehouse venue at the Expo Center was the perfect place for two nights of techno.
Time Warp festival is known for its state-of-the-art production and lighting design. The first room (aka floor 1) was filled with a "large cluster of inflatable, illuminated spheres hanging from the ceiling over the dance floor. Combined with the flashing light show and overwhelming sound below."  With these spheres and the incredible lighting design, the production mimicked an indoor thunderstorm. It was absolutely to see all of the colors and designs change throughout the night. It got more intense as the night progressed and absolutely blew our minds with bright flashes and strobes towards the end.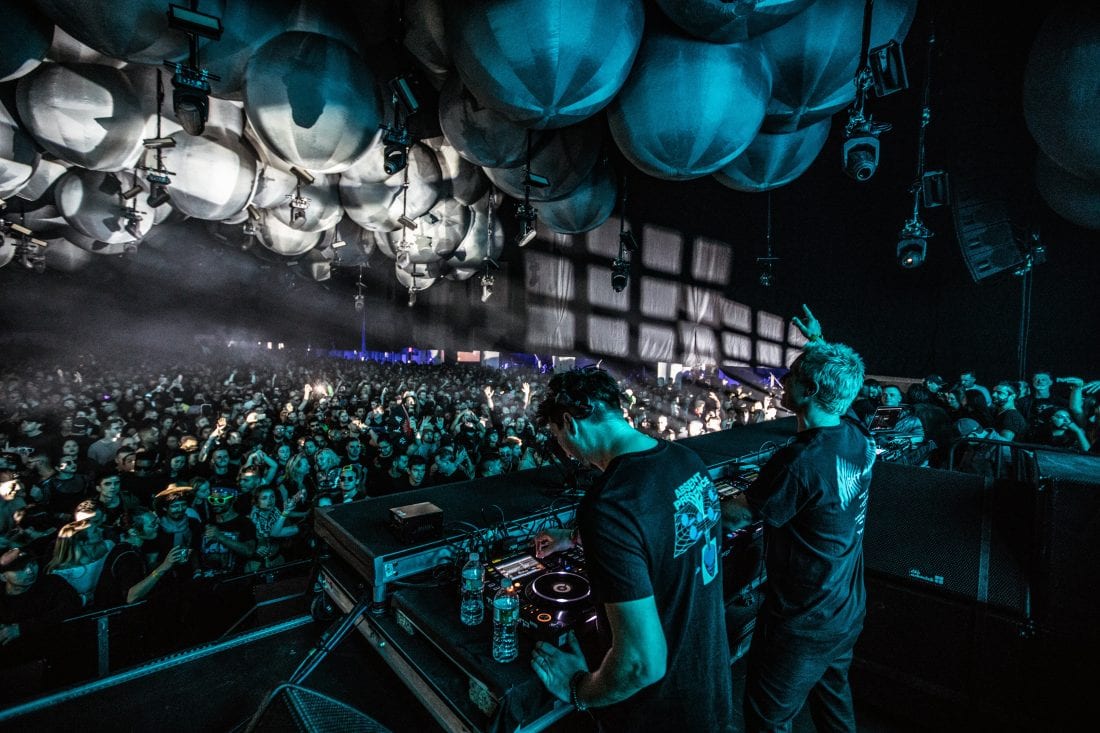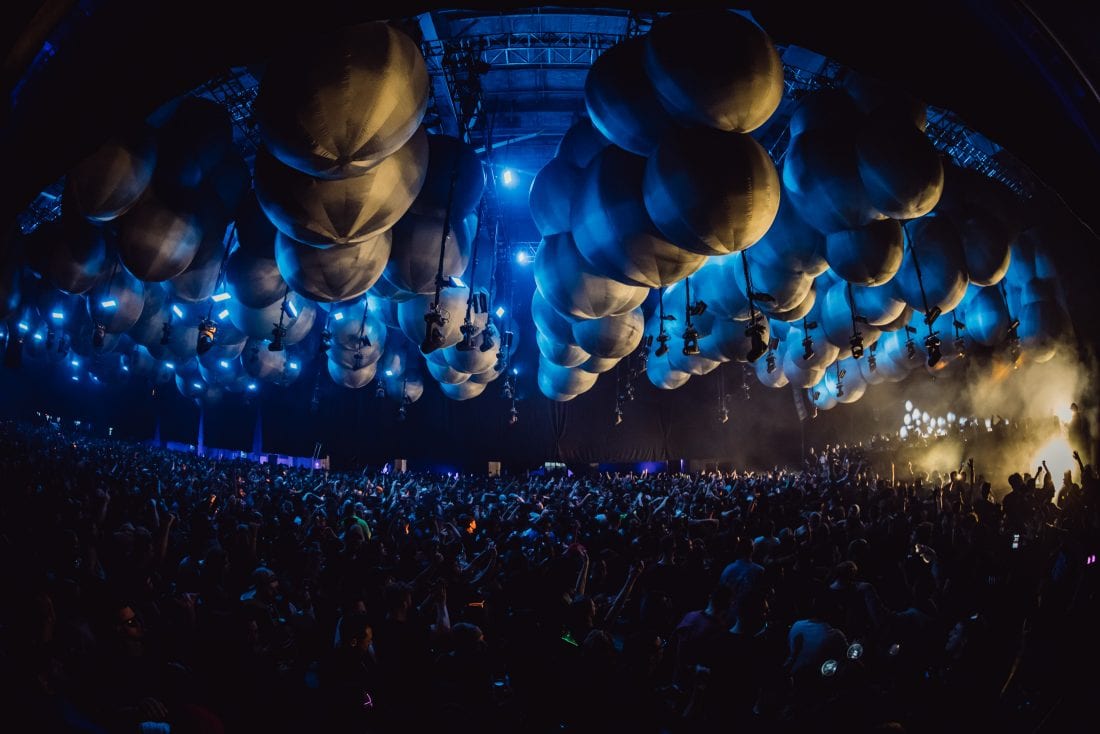 The second room (aka floor 2) was filled with thin lights that were pretty much invisible until they were turned on. The location was about a 3-minute walk outside from the main room, and although it was uncomfortable when it was raining and cold the production made up for it in once you got in. The lights were sharp and thin, and very European (clean lines). This isn't something we are used to seeing in America, so it was a welcomed surprise.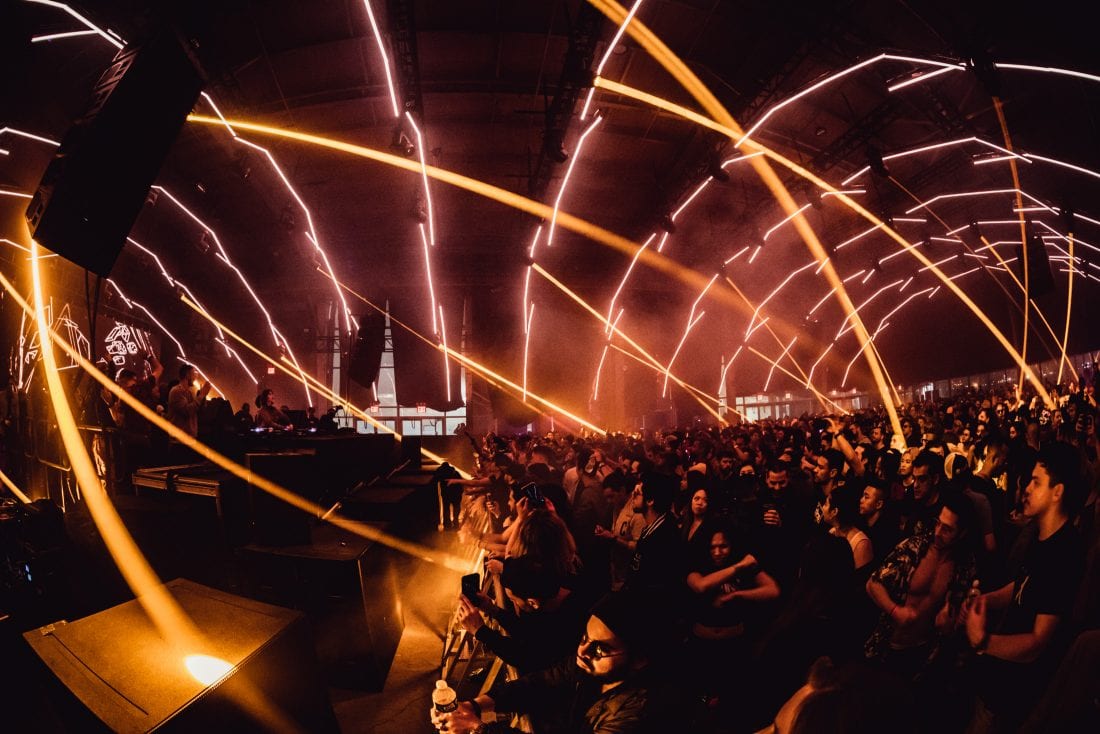 Pan-Pot, Time Warp ambassador Sven Vath, and America's very own Maceo Plex, really took the festival to the next level with their heart-pounding sets. The diversity between the artists truly harmonized the entire weekend. Svan Vath played an incredible all vinyl set which was absolutely seamless. Maceo took us into the early morning hours with his incredible energy and dropped his lastest classic "When the lights are out" which is one of my top songs of the year. Peggy Gou also brought her signature style of classics which left us in awe. Every artist on the stage came together for two nights of nothing but good energy and it felt like the artists brought their A-game to celebrate this historic Time Warp anniversary. 
25 years is no short time. For a festival to last that long is incredible especially these days when many festivals don't last more than a few years. This was a true testament to the production and attention to detail that Time Warp is known for. We are so excited they chose the USA to celebrate their 25th anniversary and can't wait to see what the future holds for them. If luck has it, maybe we'll be fortunate to get Time Warp back next year, and every year after that.
Cover photo: Tyler Allix