RL Grime is hitting the road this Fall on the Community Outreach Tour!
Throughout September, October, and the beginning of November the trap prodigy will travel all over the United States, landing in various cities like Nashville, Denver, and Lincoln before closing out the tour with two final impressive shows at The Avant Gardner in Brooklyn and Echostage in Washington D.C.
This tour comes after a relatively quiet period from RL Grime. Since he shared his sophomore album, NOVA, back in 2018 his release schedule has remained sparse. He has likely been focusing on the curation of his new imprint, Sable Valley, which put out it's debut compilation Sable Valley Summer Vol. 1 last year.
In 2021, RL Grime has put out a single on Sable Valley entitled "Stinger," and the branding for the Community Outreach tour fits that of the label as well. In a tweet, he also promised he's bringing friends along for the ride who could be a whole slew of Sable Valley artists.
Check out the all the dates for the Community Outreach tour below. Sign up for presale tickets here.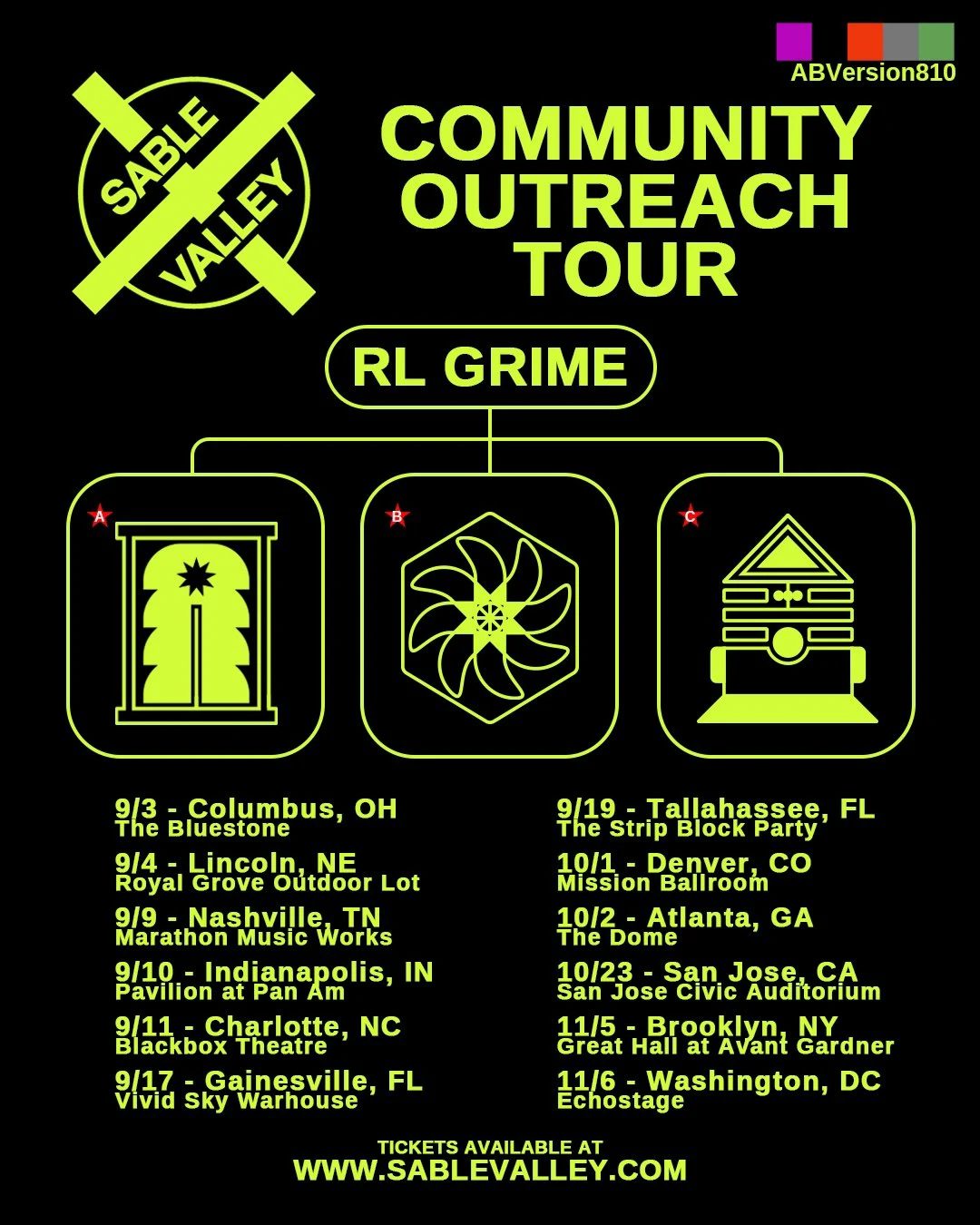 Featured Image by Rukes