A new festival is making it's way down to a far far away land in Bucharest, Romania this summer as SAGA will be prepared to launch June 5-7, 2020. This brand new festival is the offspring of two amazing production companies, ALDA & Insomniac. The two partnered last year and will continue to bring success as they did with the iconic AMF in Amsterdam and the world's largest dance festival, EDC Las Vegas.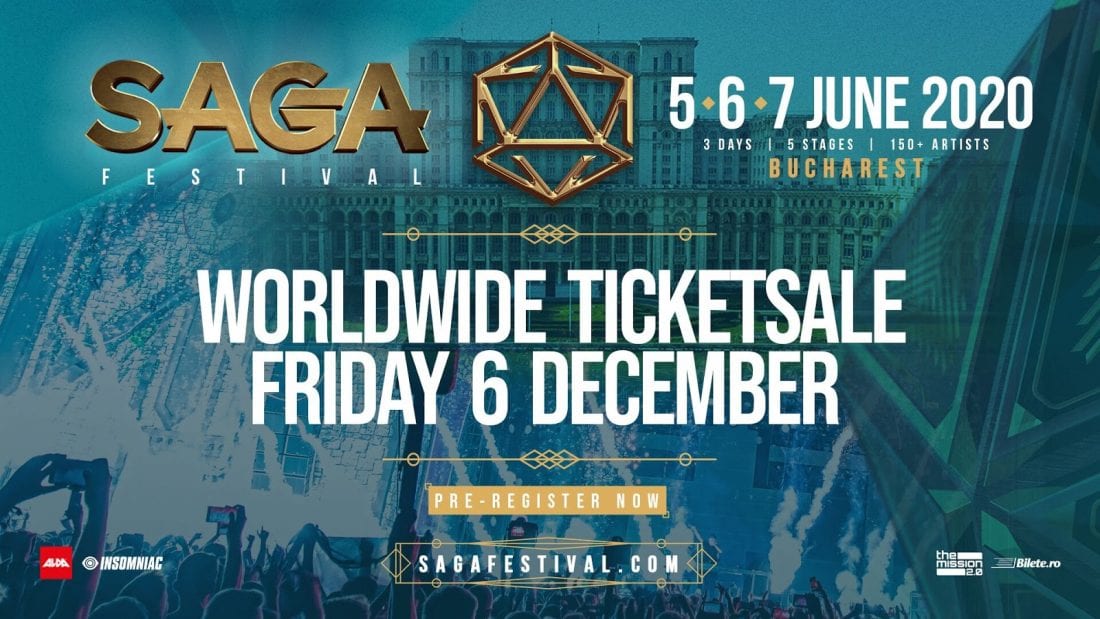 This will be the first major festival for the people of Bucharest and will prove to serve the people on such an impressive scale. With more than 150 artists in attendance, SAGA will include 5 stages over 3 days and promises to deliver music for every kind of lover. 
SAGA will be delivering its extravagance through an immersive story-telling experience. Visitors will truly be blown away by the passionate hard work and exciting visual spectacles put into this event. All will slowly start to become unveiled over the upcoming months as the major secrets of SAGA will eventually come to ahead. 
The worldwide ticket sale begins on December 6th. Are you ready to experience the beginning of the SAGA?