Techno is back in L.A. people.
After years of overcoming prejudice and cutting through red tape, Insomniac's Factory 93 has brought the City of Angels back to the forefront of dance music with Secret Project. This new party was everything a mature fan of house and techno could want, and it went off without a hitch.
The primary reason house and techno festivals have been absent in L.A. is safety. Too many tragedies have occurred at events over the past few years, and promoters like Insomniac are still working with elected officials on a compromise that appeases everyone.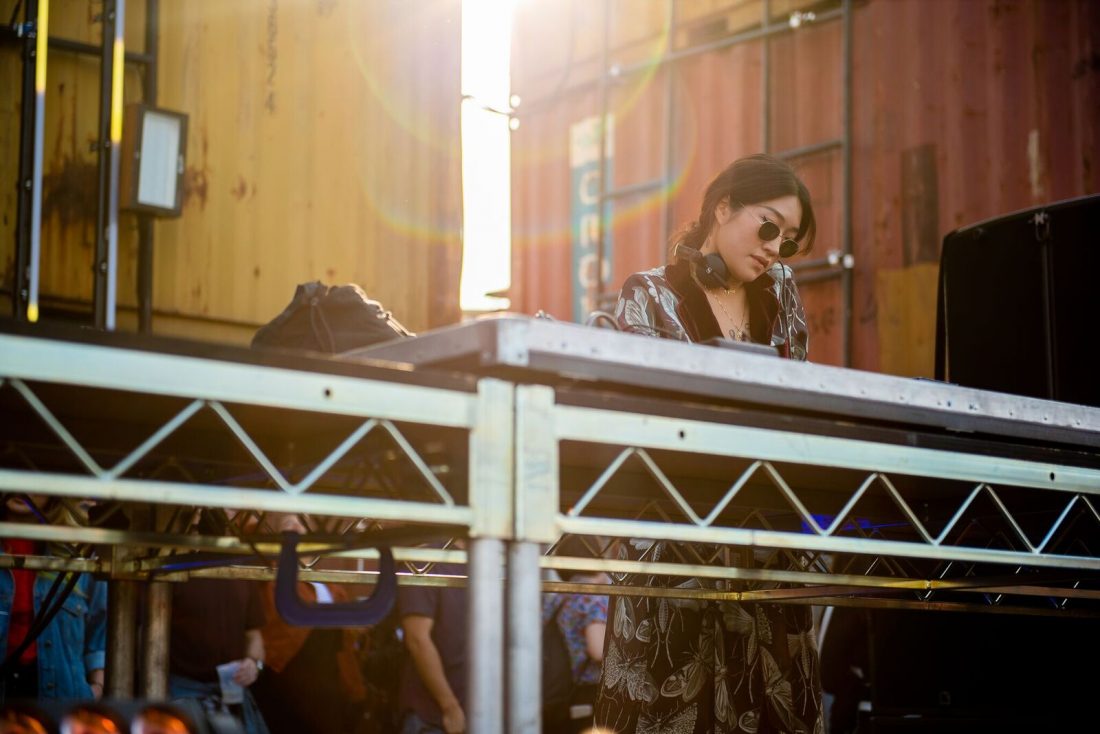 On the one hand, the promoter has to do everything possible to prevent and prepare for medical emergencies. This includes providing a spacious venue, capping attendance, imposing a 21-and-up age restriction and producing the event during the day. The final item on that list is undoubtedly the most important. Most people would prefer Secret Project ran through the night, but in the minds of city officials day time events require significantly less risk.
On the other hand, the promoter has to produce an event that is worthy of L.A.. Just because the city has maintained an onslaught against late-night dance music events doesn't mean the dancers are ready to settle. We have high standards for techno, and Insomniac knows that.
Secret Project fulfilled both of these categories in spectacular fashion.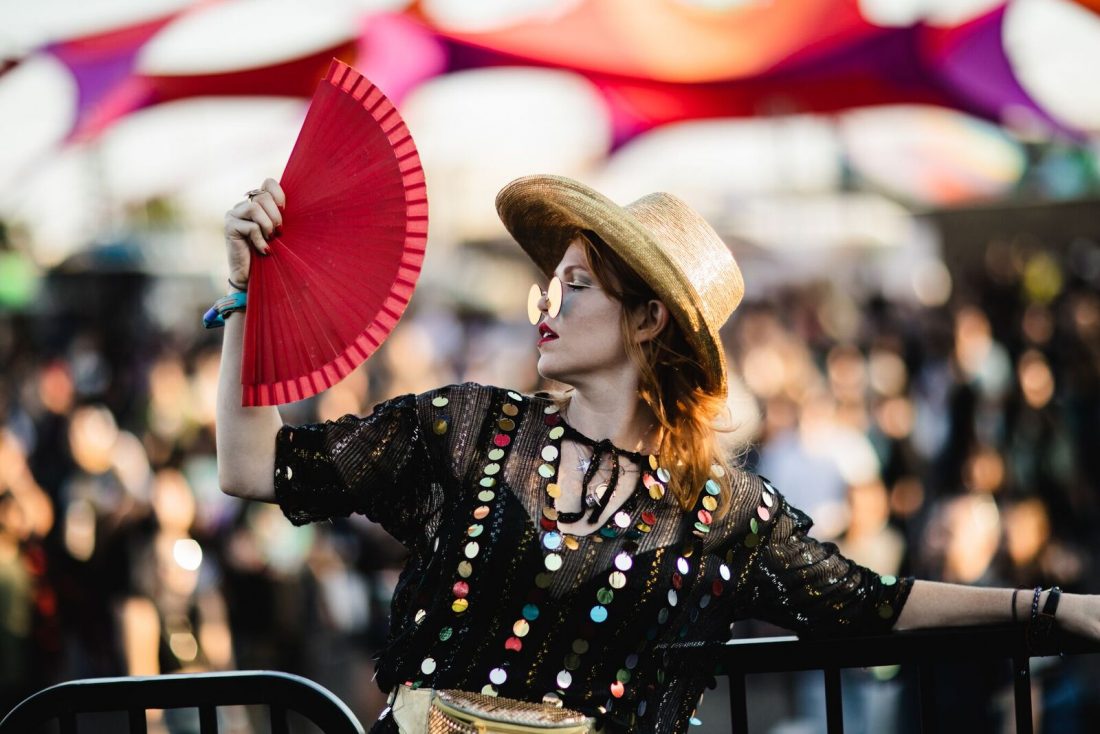 This was a party for respectful adults who love to dance. There was no pushing. No shoving. No obnoxiousness. According to Factory 93's social media accounts, the event wasn't sold out, but if it was I doubt it would have felt more congested because no one wanted it to feel that way. Everyone there was enjoying themselves together.  Secret Project was a festival that demonstrated the best of L.A.'s dance music community.
It also demonstrated Insomniac's unrivaled ability to curate a venue. Unlike many other Insomniac events, this one wasn't overdressed in production. Instead this virgin party-space relied on L.A. to curate a vibe, and it worked. Everywhere you looked was a fresh mural or an abstract piece of street art, including the live artists who were painting original works throughout both days. A combination of exposed-brick buildings, excess shipping containers and the Amtrak rail line circumvented the venue, creating natural urban barriers that reminded everyone they were still within city limits.
Insomniac is known for its homages to Alice In Wonderland, but this was a Factory 93 event. There were no giant owls or whimsical caterpillars anywhere to be seen. The two stages boasted approximately 20 lights each, and neither featured LED screens as a primary set piece. This emphasized the idea that the stage is not where you should be looking at a house music event. Even if the D.J.'s are on top of their game like they were at Secret Project.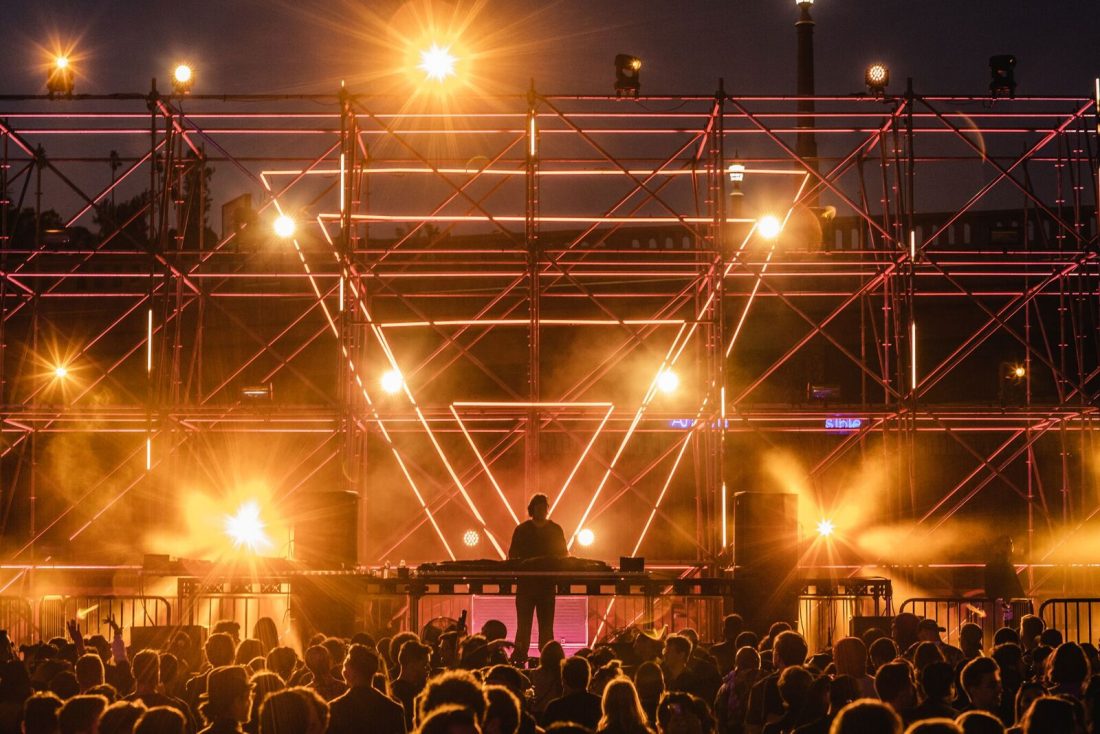 When Pasquale introduced Factory 93, he specifically mentioned the idea of giving D.J.'s proper length sets. As someone who follows dozens of DJ's on Twitter, I can say that short t festival sets are a top tier complaint from many of them. Two hours is the standard for a house music DJ set, which is exactly what more than half the artists at Secret Project received. I saw Tale of Us, DJ Tennis, Peggy Gou, Marcel Dettmann, Sonns, Bonobo, and Dixon and Âme all truly showcase their individual styles with the support of a precise sound system.
Specifically referring to the Innervisions regents, these two Germans pulled tracks out of the dance music catacombs to guide the crowd through a spiritual journey. They were so good I couldn't bring myself to leave and watch Carl Cox even for a second.
The artists who didn't receive a full two hours were either playing earlier in the day, or they were performing live sets like Bicep and Stephan Bodzin, both of whom commanded their original compositions with the proficiency and gallantry of rock stars.
Ideally, everyone on the lineup would be given full-length sets, but considering that two-hour sets are reserved for singular artists at most other festivals, it's clear that Secret Project was a huge step forward. Not just for house and techno bookings, but house and techno events in L.A..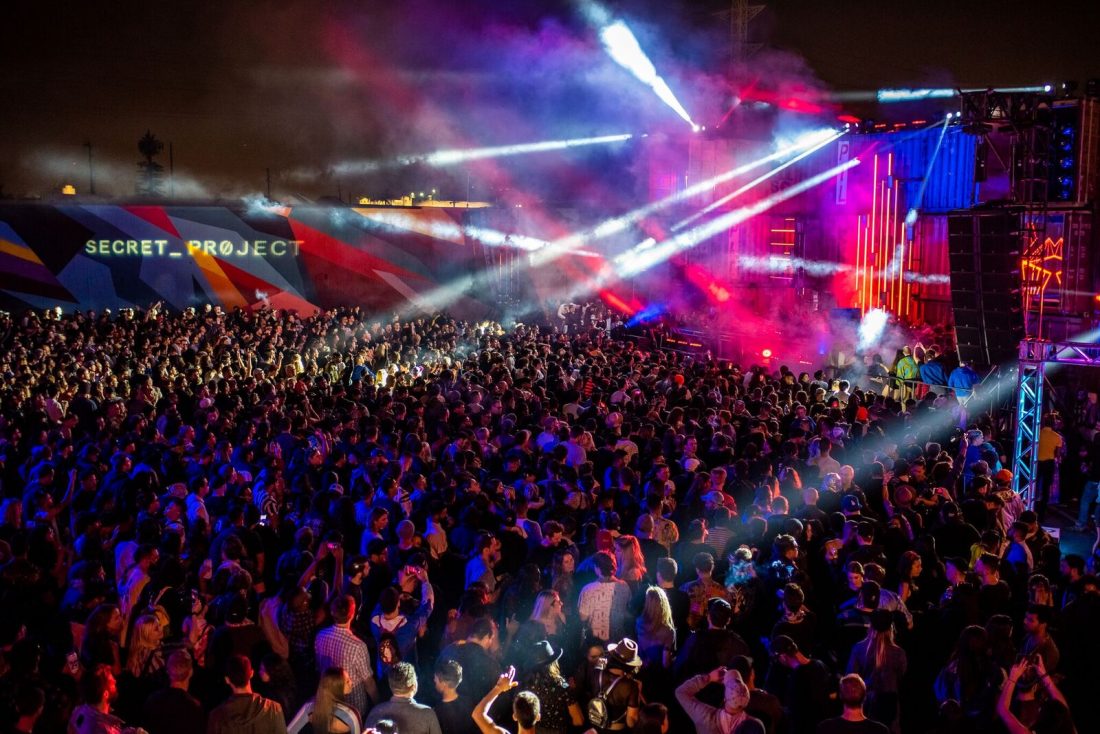 After the success of Secret Project, Insomniac deserves some credit from city officials. There was nothing unsafe about this event, and it would be hard to believe that ending a few hours later would change that. Daytime events definitely have their place in the realm of house and techno. Especially because they open up opportunities for after parties (I went to Caspa at 1720 on Saturday after Secret Project, and it was incredible).
However, this music belongs in the dark, and L.A. deserves an event like Secret Project that runs until sunrise. Insomniac is doing everything they can to provide such an event, and they're doing a great job. Now it's up to us, the fans, to continue to be safe while we have fun. If we keep this up, I predict Secret Project will be a proper rave in no time.
All photos courtesy of Insomniac