While a lineup of performers is probably the most important aspect of any music festival, many promotors have realized that a unique location can really make an event stand out. Back for it's second year, Iceland's Secret Solstice festival has plans for yet another pioneer music event. After changing the game with the world's first concert inside a glacier in 2015, Secret Solstice is turning up the heat for 2016 by bringing the party to the interior of a volcano!
As part of the summer solstice weekend in Iceland's capital city Reykjavik, Secret Solstice presents Inside The Volcano will be an exclusive once-in-a-lifetime experience for only 20 ticket holders. Those lucky enough to get a spot will be transported via helicopter from Reykjavik to the top of the Thrihnukagigur volcano. From there, guests will ride an open elevator deep into the dormant magma chamber. About 400 ft down, the natural volcanic cave will host the world-first experience including "an acoustic performance by a very famous name" according to Secret Solstice director Fred Olafsson. Bands like Radiohead, Deftones, Of Monsters And Men, and Die Antwoord have been announced as part of the 2016 lineup, but the festival is keeping the headliner of the highly-anticipated show a secret.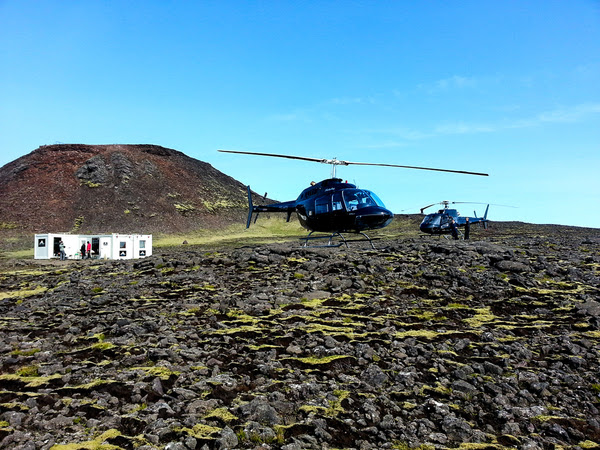 The Secret Solstice 2016 main event in Reykjavik will be held from June 16th – 19th, 2016 with 72 hours of sun, offering additional festivities from Iceland's oldest geothermal lagoon to a midnight sun boat party in the Atlantic. Secret Solstice presents Inside The Volcano will take place June 18th, 2016. Tickets, travel packages, and more are available now via Tix.is and Festicket, with main event admission starting at 24,900 Icelandic krona ($191) and Inside The Volcano packages (including VIP for the main event) going for 250,000 Icelandic krona per ticket ($1970).
For more information, check here. Or, take a look at the full lineup below!