A new era is arising for Jeff Montalvo, who most of us know as Seven Lions. It's evident that he's been busy recently as many of his big projects have come to fruition in the past month. You won't want to miss a second of what he's been working on. Here's the what's new in the Seven Lions realm:
The Launch of Ophelia
Last week Seven Lions announced the commencement of his own record label, Ophelia. This label will serve as the new channel for most of his releases and "showcase the unique blend of melodic dubstep, trance and electro that has become his calling card," according to a recent press release.
Jeff is ecstatic to announce Ophelia, " I've been lucky enough to release on some great record labels through the years," he explained. "But I couldn't be more excited to have a home base for my music now. Looking forward to showing you all that I've been working on. Lots of collaborations and great artwork on the horizon."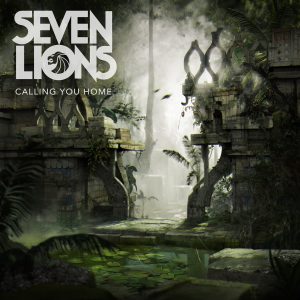 New Original Single and first release on Ophelia: 'Calling You Home' featuring Runn
This track is a perfect first release on Ophelia. It really captures the depth of Jeff's ability to create music that's harmonious and beautifully bass heavy at the same time. 'Calling you Home' unifies ethereal vocals, inspiring lyrics and blissful melodies that embody the enchanting Seven Lion's signature style. In layman's terms, this song hits you right in the feels yo.
The First Installment of 'Chronicles' Event Series
In a world of shows every weekend and raves around every corner, artists must find something special that sets them apart when they host an event. I believe that what Seven Lions announced at the beginning of the month has the potential to groundbreaking.
"Stoked to announce the first chapter of my new event series – Chronicles," Jeff said." I'll be inviting some of my favorite acts to the WAMU Theatre in Seattle on May 12. My team and I are working hard on lots of extra touches to make this one special."  
According to a recent press release, his new event series Chronicles is a "concept born out of the world of Seven Lions – a mysterious place that's existence has been foreshadowed throughout the fabric of the project."
The experiences will be completely immersive; featuring new stage production and design, art installations and roaming performers alongside a unique musical journey through trance and bass music.
The Chapter 1 journey in Seattle will commence with a special "Observatory" set where Seven Lions will exhibit his experimental side. He carefully selected artists Kill the Noise, Liquid Soul and Jason Ross who span all areas of his musical interests to fill out the lineup. The event will conclude with a classic Seven Lions headline set with similar experience fans may have seen before, but not in a setting like this.
The best part about this announcement is that it's just Chapter 1 of the series, indicating that more events will be scheduled around the country. No word yet on when or where, but stay tuned for more details!
Tickets for the Chapter 1 event at the Wamu Theatre on May 12 are on sale now. Grab them while they last, it sounds like this is an event you won't want to miss!