Atlanta is all too familiar with the colorful backsplashes of melting identities, communities, fun, and music, and Shaky Beats found its home once again under the canopy of dogwoods surrounding the Peach State's favorite city.
Shaky 2017 was the second installment of one of the South's most up and coming electronic festivals, and the first day's forecast proved it was looking to outdo its 2016 reputation. For any veterans who attended the first year, we all remember how our bodies were left soaked from rain showers by the end of Major Lazer's headlining set, but ecstatic at what this festival showed us. This year, we came huddled together, bundled in knee socks and windbreakers. Despite it being May in Atlanta, heavy gray clouds greeted us upon our arrival as we made our way into Centennial Olympic Park. But the weather was no hindrance for the festival or for its fans. Shaky embodied what Atlanta craved the most. From the delicious smells of carefully crafted food truck delicacies, to the decorated booths highlighting human rights and civil liberties (for all of us socially-conscious festival-goers), Shaky didn't dare skimp on the needs of its attendees.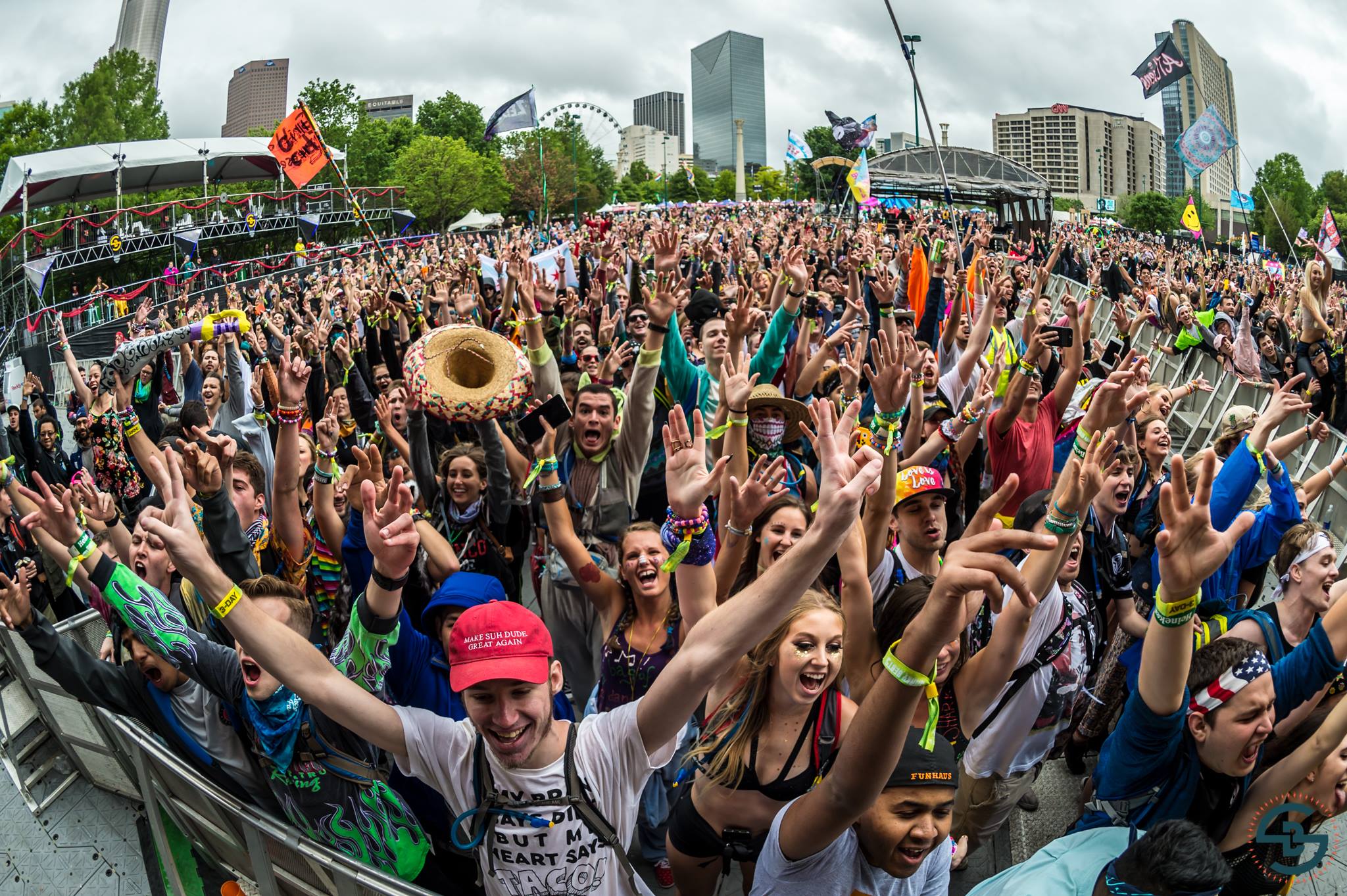 The stages were all set, reminiscent in style and structure from the last year's installations. Each stage, named cleverly after Atlanta's most famous streets and avenues, (Peachtree, Piedmont, and Ponce de Leon), was lightly decorated, but its minimalism centered our attention on the main attractions:  the music acts. I headed straight for Ekali, who opened the festival at the largest and central stage, Peachtree. Curated brilliantly, his set brought the perfect welcoming vibes wrapped delicately in pulsing synth drops. The crowd was beginning to thicken quick, but the fest's structure made it safe and easy to walk between stages. I was worried that such close proximity between three satisfyingly loud stages would inevitably lead to sound bleeding between the artist's sets, but as I headed to Boombox Cartel's opening set at the Piedmont, my ears were filled completely with the heavy, trap-filled drops and familiar, hyped yells from Americo as he amped the crowd. Boombox Cartel was the perfect addition to the Shaky lineup, as the crowd, decorated in coronas and smiles, celebrated Cinco de Mayo amongst the collage of trap and Mexican sounds. It was shaping up to be a magical afternoon, but the night's acts had more in store for us than we anticipated for.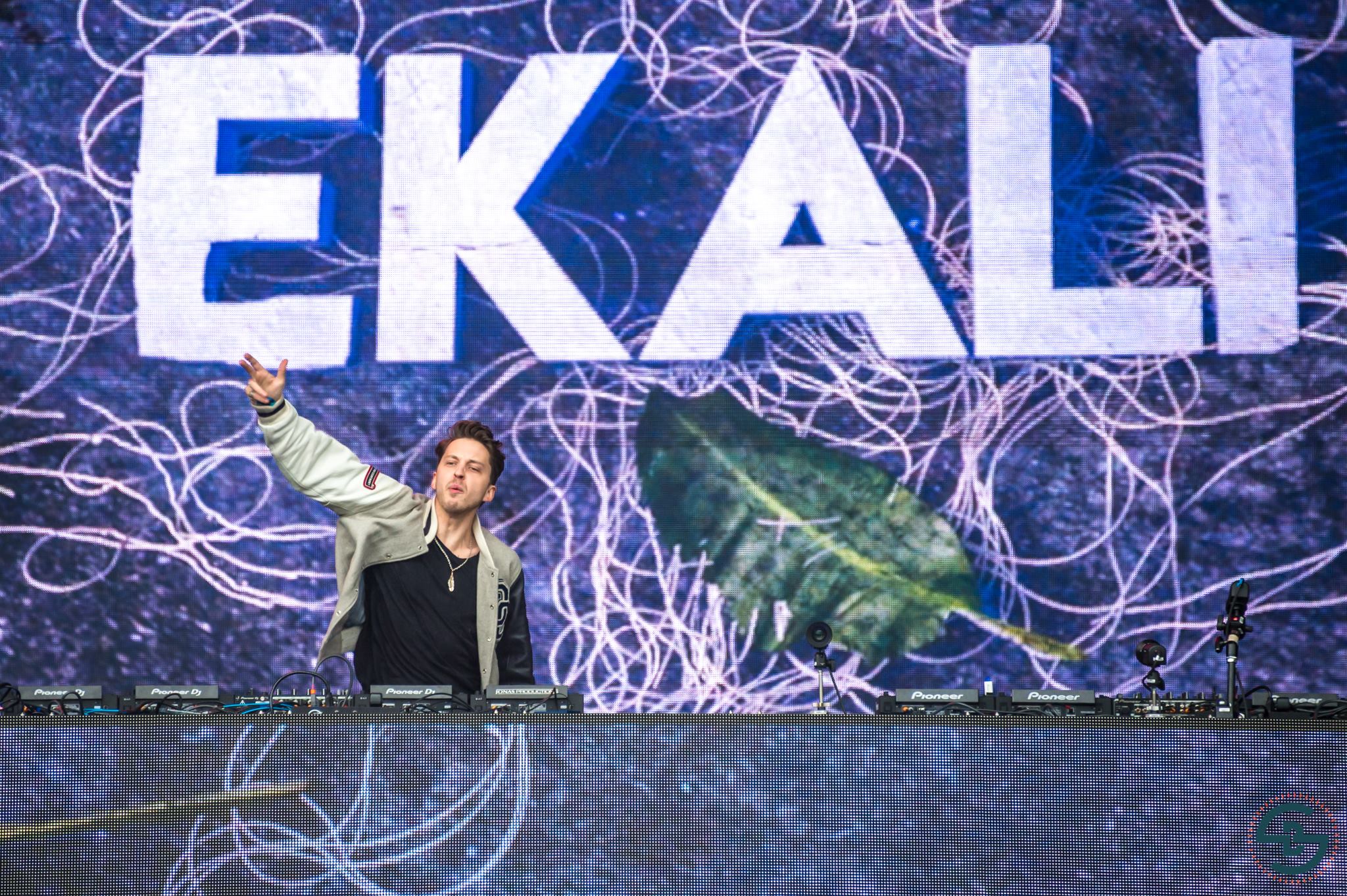 Shaky managed to effortlessly bring RL Grime to the center stage this year. Immediately, I was shocked and amazed at the quality improvement of the sound production from 2016 to 2017. Intricate lasers, fireworks, and projections electrified the crowd, sending shivers through us and undoubtedly catching the attention of guests in hotels surrounding the park. This might have been one of my favorite perks of Shaky Beats. Surrounded by onlookers, I felt a part of something exclusive. City spectators eyed the crowds of ravers with interest and envy, as we all got to gather in unity, sharing a common denominator, represented boldly with bright green wristbands. No one seemed to embody that element of community quite like Friday's headliner: GRiZ. Starting his set respectfully with a "Welcome to Atlanta" tribute, GRiZ masterfully played his sax alongside favorite tracks, ending the night in a splash of fireworks. The night left us in shivers from the cold, but no doubt craving Day 2.
Sunnier skies awaited us at the park The morning of Day 2. I arrived in time to hear Haywyre deliver an epic performance, but set my sights on the food trucks and their mystic charm. I stopped at Brook Lynne's, a playful, creative truck building pizza cones and fried potato kebabs that boasted one of the festival's longest lines (aside from the bathrooms). Here, I found the truck's owner, Holden, who, in a thick Brooklyn accent, introduced me to his brain child: the chicken and waffle stick. It was a deep fried chicken strip coated in sticky pancake and drizzled with sweet maple syrup. Only one thing could make it taste even more heavenly: fruity pebbles. I had never spent so much time exploring other perks of a festival, but Shaky made the most of its space and amenities once again.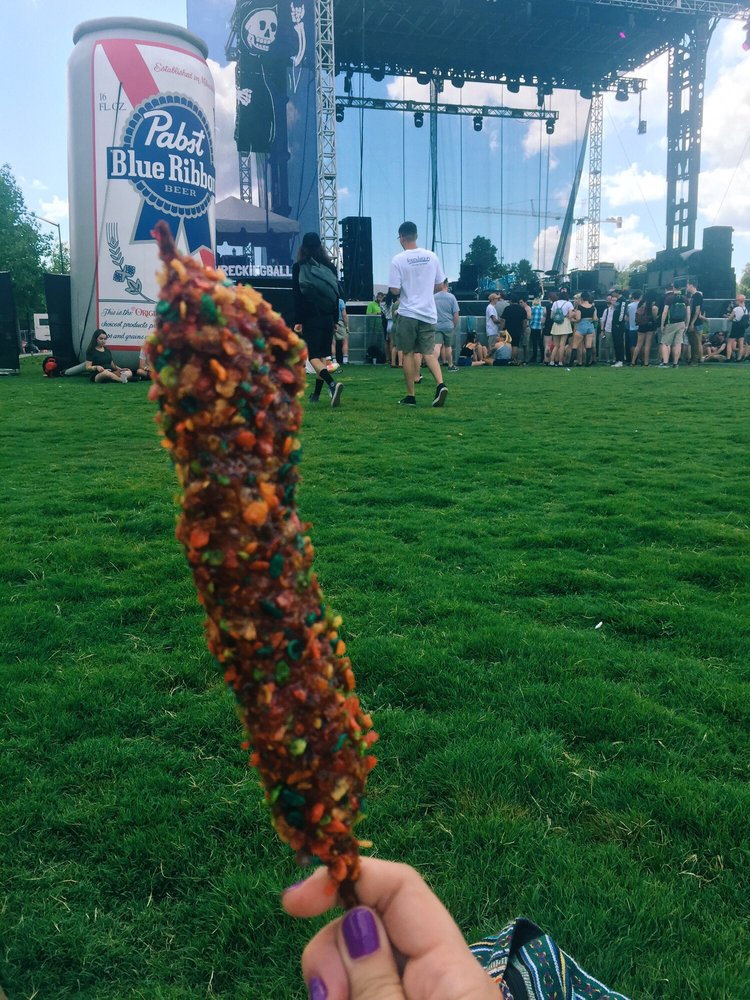 Gramatik delivered an antidote to our post-GRiZ fever, while Mija kept our spirits high until the nasty revival of Flosstradamus. I was nervous to see him as a solo act for the first time, but his set proved to be a success, throwing in a range of retro bangers and dirty drops we all fell in love with. The night ended with a soul-stirring set by Kaskade, another amazing headlining feat for Shaky. Kaskade connected the crowd, solidifying everyone's status as a member of the Shaky 2017 family. The energy from Atlanta swallowed us whole beneath a barrage of lasers and fireworks.
@kaskade dropped fresh @sizerecords … @mattnashmusic ML4U at shaky beats.#sizematters #sizeforever pic.twitter.com/7rLfOFXM64

— Flavian (@flavianpatrao) May 7, 2017
Day 3 carried the energy for us, as we were all beginning to grow exhausted from the weekend's delightful madness. Rezz impressed us all, solidifying her status as one of EDM's rising stars. But it was Girl Talk who stole the afternoon. Delivering a delicious mash-up of favorite tunes from now and then, Girl Talk brought fans to the stage, literally. Three dozen guests snagged the chance to dance on stage with the charasmatic dj, as the rest of his fans danced at Peachtree. I was impressed that Shaky managed to bring him to Atlanta. A long time Girl Talk fan, I had never seen him perform live, failing to catch one of his exclusive sets until now.
Getter brought me to the rail, where I head banged myself into a headache, but nevertheless enjoyed every minute of his set. But the night soon arrived, and I awaited the one act I was not looking forward to: The Chainsmokers. Unimpressed by previous, repeating sets, I was nervous to see how the duo would perform on the last night of the festival. But even my greatest fears were conquered by their mind blowing performance. They effortlessly captivated the crowd with bangers, with Drew gleefully jumping from one end of the stage to the other. Our bodies were tired, but the set revived us, making us remember why we all bought tickets to this amazing festival in the first place.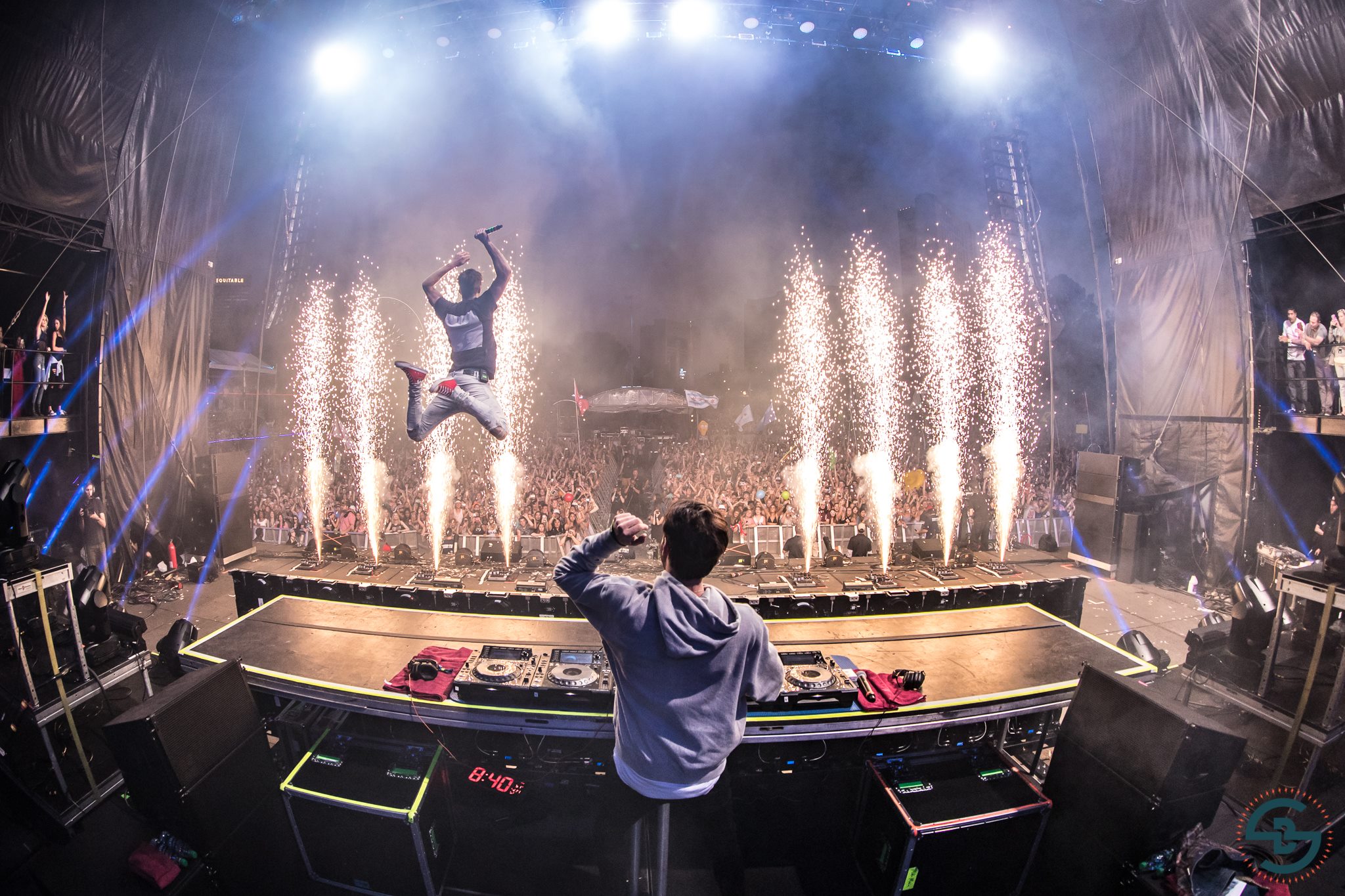 Shaky Beats had once again outdone itself.
It didn't take much for Shaky Beats to excite us, but nevertheless, it did everything possible to bring joy, safety, and diversity to its playground, never losing sight of what made it so unique in the first place, the city it calls home. Shaky Beats is, no doubt, a festival of a lifetime, and once again proved itself to be one of my favorite festivals of all time.
Photos Courtesy of aLive Coverage