Canada's premiere music and camping festival, Shambhala, is returning in 2022 with a major lineup of artists. From July 22-25, at Salmo River Ranch in British Columbia, hundreds of artists will share a wide-ranging offering of styles. House and techno, hip hop, experimental bass, and more will all have a presence at this epic event.
Headliners include everything form the upbeat dance-music antics of Valentino Khan to Jurassic 5 original members Chali 2na and Cut Chemist. Other top level artists like Chris Lake, CloZee and Subtronics will perform as well. Further down, impressive talents like Blossom, SoDown, Nala, and Madam X will have a chance to demonstrate their immense skills.
This is only the phase one lineup for the festival as well. Many more acts are soon to come that will make this weekend in the wondrous forests of British Columbia even more magical.
Check out the full phase one lineup for Shambhala 2022 below and click here to purchase tickets.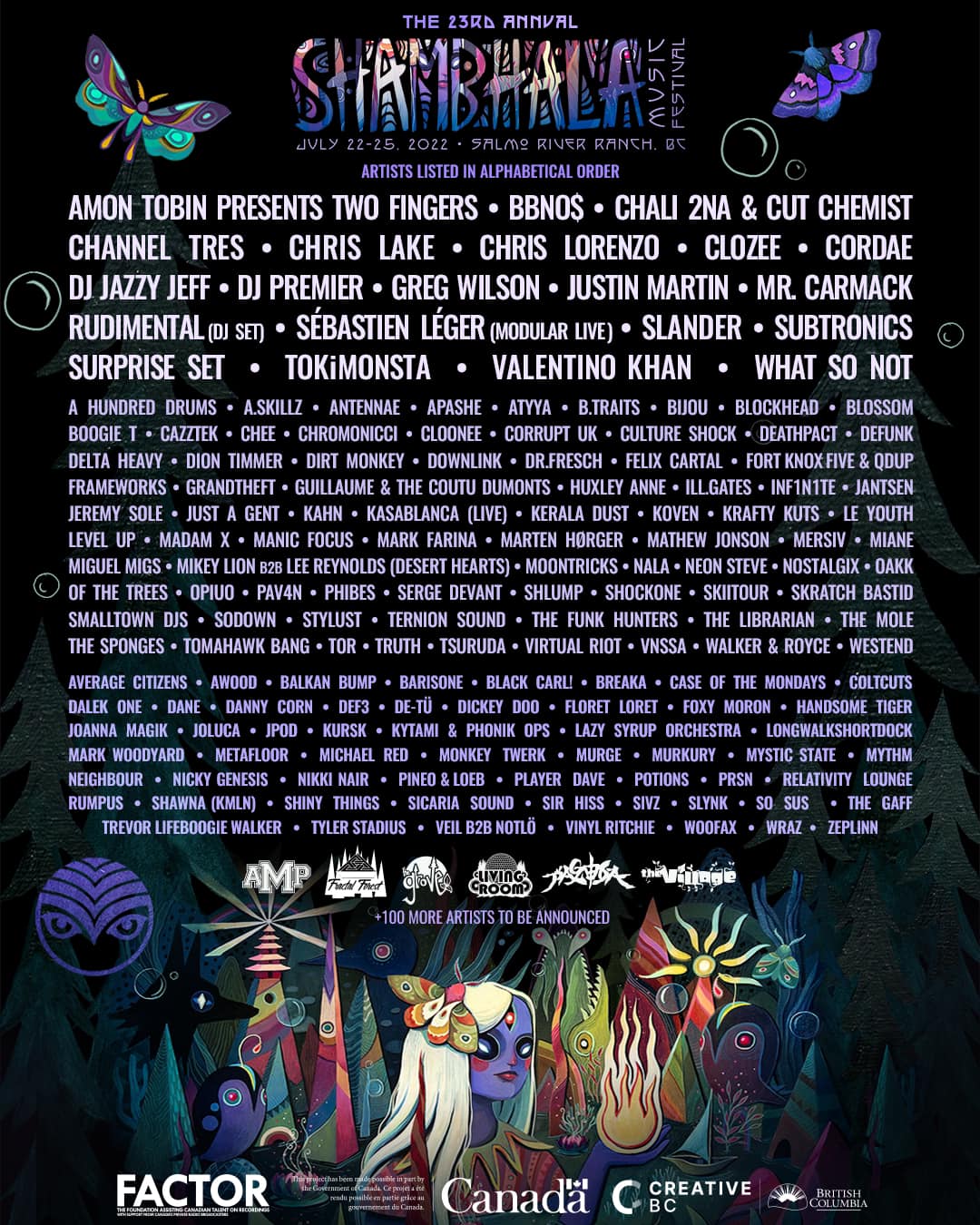 Featured image by James Coletta