This year for Halloween I decided to attend Something Wicked after hearing about it year after year from all of my Texas friends. While it may not be as large as other Halloween-themed festivals like Escape, Hulaween, or Voodoo, it was still just as much fun. Something Wicked was held at the Sam Houston Raceway in Houston, TX. For two amazing nights, my friends and I danced our hearts out to some of the most wicked beats.
It all kicked off Saturday night as we got all ready in our rave attire. I even got into the Halloween spirit and dressed up as the PLURR Ninja the first night. As we walked through the gates we were instantly greeted with warm smiles from the staff, the attendees, the police, and everyone else we came across. Some of the most memorable sets of the first night included Above & Beyond, Marshmello (with his vampire helmet), Party Favor, REZZ, and Tritonal.
The second night was just as much fun as the first night as I ran around in my Rainbow Warrior costume meeting more and more wonderful people. It was the second night that I got to meet Raj, whom I had a long and deeply spiritual conversation with. One of my favorite things about festivals is that it gives me a chance to meet new amazing people from all walks of life and to learn from them. Let's face it, at the end of the night you remember the people dancing next to you more than the DJ playing on the stage. However, some of the most memorable sets of the second night included Alan Walker, Bleep Bloop, Cosmic Gate, Ganja White Knight, RL Grime, Tiësto, and Zeds Dead.
There were a few things that I noticed that could use some improvement for next year's Something Wicked. The venue itself was alright, but there were a lot of dips and holes in the ground that caused many trip hazards for the festival goers. I tripped over several of these holes myself, and I was completely sober the entire weekend. This could pose a liability issue for Disco Donnie if anyone were to get seriously hurt. Another issue I ran into was the fact that I could not buy a bottle of water at the bar after waiting in line with my friend for almost 30 minutes. We had to go to a completely different line and wait for another 20 minutes just to buy a bottle of water for me. The other major problem is that there was only one entrance to and from the parking lot and you have to cross a rickety bridge to get there. This caused major problems for everyone as thousands of people all left the venue at the same time. At one point while I was on the bridge, I stood still and felt exactly how much the bridge swayed and bounced under the weight of hundreds of attendees. As someone with over 14 years of experience in construction management, I personally did not feel safe crossing that bridge.
All in all, it was a good medium-sized festival filled with amazing people and good vibes in abundance. I would recommend Something Wicked to anyone who easily gets overwhelmed by large festivals like EDC or Ultra. I would also recommend this festival to any of my local Texas fam from Austin, Dallas, and Houston.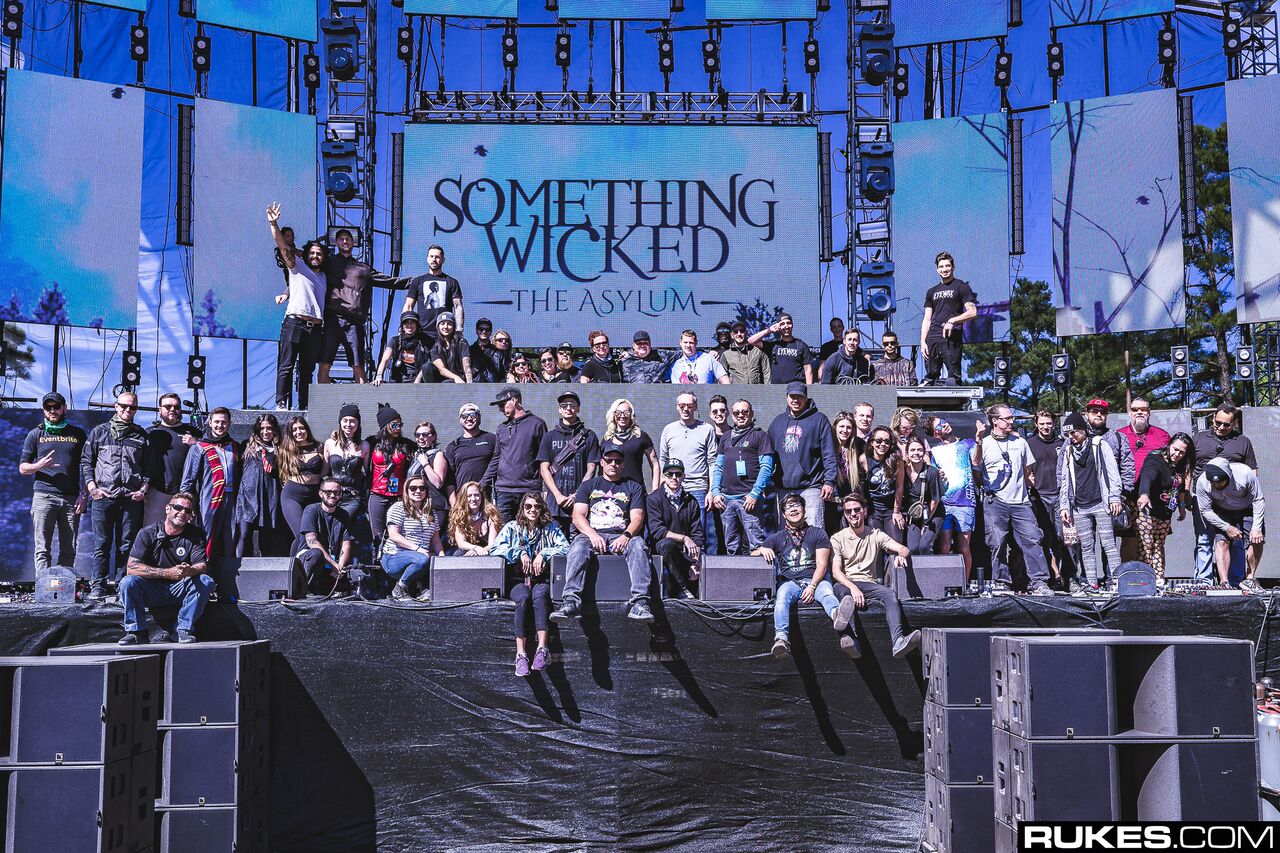 Photo Credit: RUKES