A study from The Loop and Liverpool University found that on-site drug testing at festivals can make them safer, doesn't increase the usage of drugs, and can reduce the risk of death.
The research, published in Drugs, Habits and Social Policy, looked at data from The Loop from on-site drug testing at festivals between 2016-2018.
The goal was to look at both the positives and negatives of providing drug checking including the fear that it could increase drug use on-site.
But instead, the studies found that these types of facilities did not result in an increase in drugs and instead, many disposed of drugs that were not definitively pure or if the contents were not able to be deciphered.
The research found that two-thirds (61%) in its focus group disposed of drugs if they were unsure about the contents and once the sample was identified, almost half intended to reduce dosage.
Furthermore, the study also found that at the seven festivals where drug testing services were available, there were no drug-related deaths.
The Loop provides drug-checking services, training, harm-reduction information, and research in order to reduce drug-related harm.
Many festivals have begun to implement harm reduction practices including Insomniac partnering with End Overdose, GRiZ's The Harmony Project partnering with Dance Safe, and Shambhala partnering with the nonprofit AIDS Network Kootenay Outreach and Support Society (ANKORS).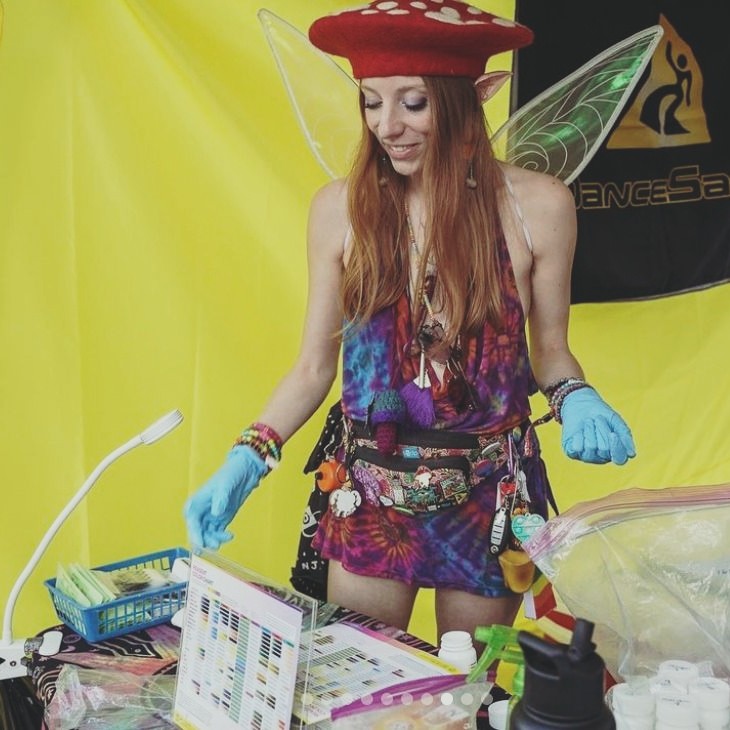 Image from Dance Safe photo credit Media by Moya