Terminal V has revealed a two-day Halloween event at the Royal Highland Centre in Edinburgh.
The Return of Terminal V
Terminal V, (Scotland's largest electronic music event) is returning this October from Saturday, October 30 to Sunday, October 31 at the Royal Highland Centre in Edinburgh. The techno and house community will gather together once again in the Scottish capital for an epic, two-day event filled with techno and house music sounds, and for the first time ever, the event will run for two days instead of one. Terminal V used to be a 1 day-2 stage event which has now turned into one of the most unique and largest indoor music festivals in Europe. The industrial setting of the venue creates an epic indoor venue that has attracted the world's biggest stars. The newly announced event will be the first event back in nearly two years and will bring forth high-end stage production and vivid attention to detail in order to create an experience like no other.
The 2021 Terminal V Lineup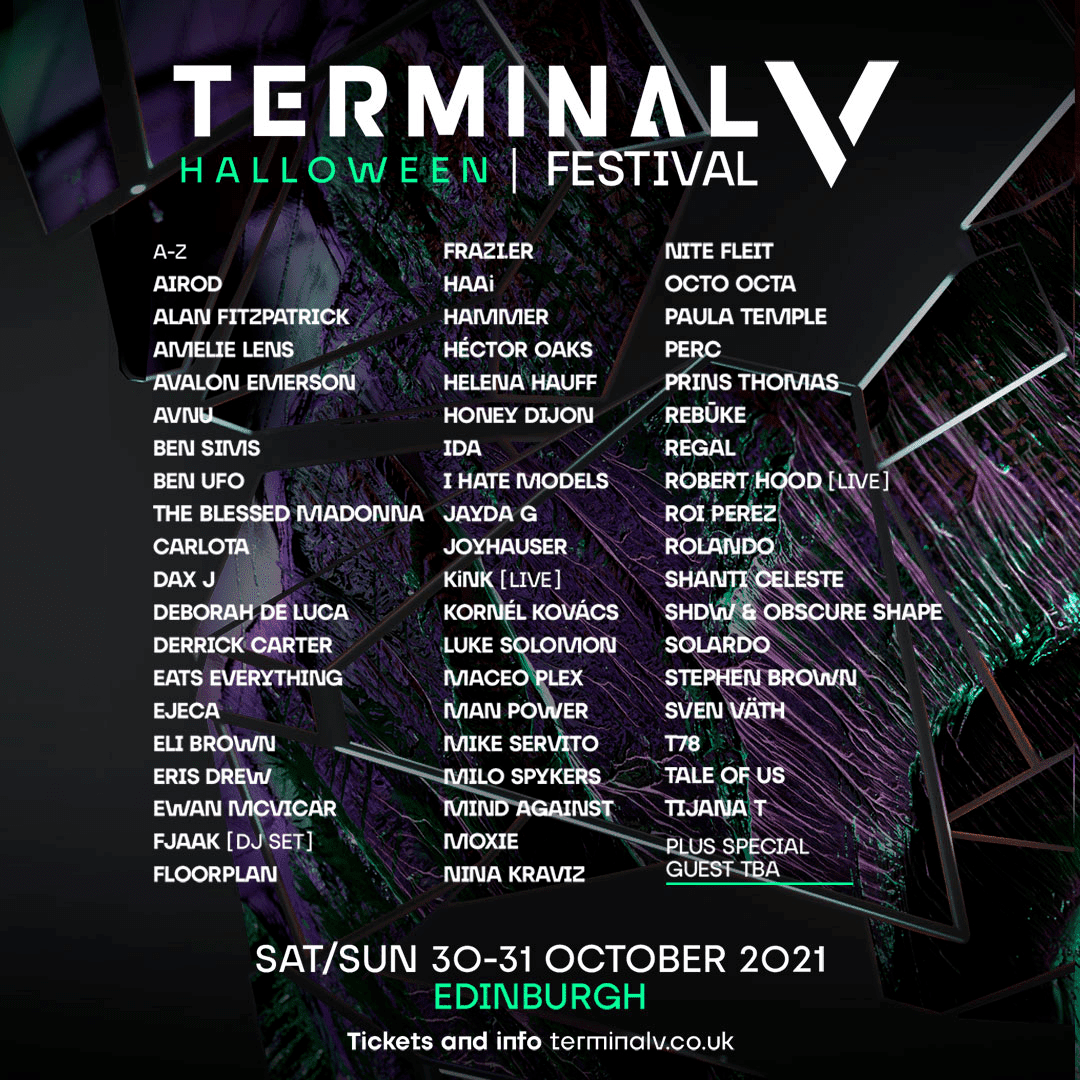 How Can I Get Tickets?
Priority access to tickets is available here and general sale tickets will go on sale at 11 AM.
Buy tickets here.