A Dutch organization called sub:Merged, has announced that the "world's largest techno festival" (their words, not ours), called The Gathering will take place this summer July 14, 15, and 16 in Breda (the Netherlands). It is expected to have 150 artists and 100,000 visitors.
The lineup has not been announced yet but according to the sub:Merged team, it will be a "mix of the Godfathers of Techno, Headliners, or today and stars of tomorrow." sub:Merged released the official statement about the festival:
"In a world that is more divided than ever, we believe that music is the only thing that brings people together. Techno is a universal language, a sound created to unite and share a message to the world. It's time to join forces and make a stand against all the wrongs in the world, Let's create our own movement starting with 3 days of peace and music. A new era starts here and now! We want YOU to be part of it. WHEN THE POWER OF LOVE OVERCOMES THE LOVE OF POWER, THE WORLD WILL KNOW PEACE. 14th to 16th of July, we stand together strong and create the world's largest techno festival to celebrate our beliefs and send a powerful message to the world."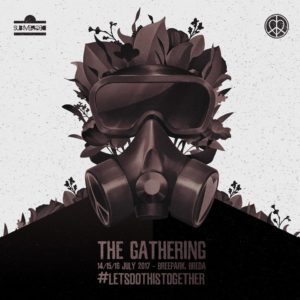 Stay tuned for more  information about the event HERE.
Source: Techno Moves