Last week brought us series of colossal announcements from the LA-bred, bass beat trio The Glitch Mob. Fans have been patiently waiting for almost four years now for a full album from The Glitch Mob. Its arrival is upon us PLUS some other huge announcements.
I found The Glitch Mob's music back in 2012 when I was in college. I spent many of my all-nighters studying for exams vibing out to 'Drink the Sea' and 'We Can Make the World Stop.' I immediately fell in love with their sound and style; it's mystical, ethereal but still has plenty of depth. The last full album I heard from them was 'Love Death Immortality' in 2014. It was perfect, featuring their signature sound but with a sullen overtone (which mirrored my life at the time because I had just gotten clean and was angry at everything lol). It seems like they've been rather silent since then. I was excited to see them on the Electric Forest lineup and now I'm even more stoked with the announcement of their new album.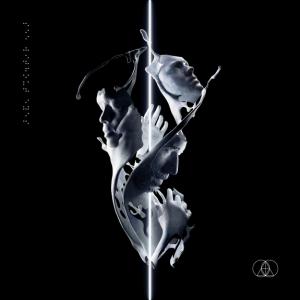 The Glitch Mob's new album 'See Without Eyes' (album art above) is set for release on May 4. To give fans an idea of what to expect, they released the lead single 'How Could This Be Wrong' featuring Tula and a breathtaking music video.
"Constructed with the innate precision fans have come to expect from The Glitch Mob, 'How Could This Be Wrong' is a cut oozing with personality and energy," a press release explained the track. "Built up with lush vocals from Tula, and an intricate instrumental crafted from soaring synths and grinding wobbles, the two tie the track together in perfect harmony. The result is a larger-than-life cut that is sure to exceed the expectations of the ever-so-patient Glitch Mob fan base."
The music video is a product of a Glitch Mob and Strangeloop Studios collaboration. You may have recognized some of Strangeloop's previous work featured behind big names like Kendrick Lamar, Flying Lotus, Pharrell, The Weeknd and Zeds Dead.
Their production skills in this video feature "futuristic graphics and animated features certain to take the viewer on a visually impressive voyage through space and time." The best part about it? It's the first of an entire series of visuals to accompany their new album, meaning there will be a lot more where this came from.
The Glitch Mob will not only be showcasing these new visuals and tracks during festival season but on their 36 date international tour. The tour will begin on April 20 in Paris as The Glitch Mob will play several dates in Europe before heading to Canada and then the U.S.
The tour will feature a stage handcrafted by The Glitch Mob members (Justin, Edward, Joshua) and renowned designer Martin Phillips, who created Daft Punk's pyramid on their famous Alive Tour back in 2007.
"Blade 2.0 is a collaboration with Dell and Alienware, and is another one of The Glitch Mob's pioneering inventions that will once again set their live performance in a league of its own," a press release stated. "Acting as an instrument and stage in and of itself, Blade 2.0 is a sure bet to impress and captivate crowds around the globe on the trail its pioneering predecessor blazed."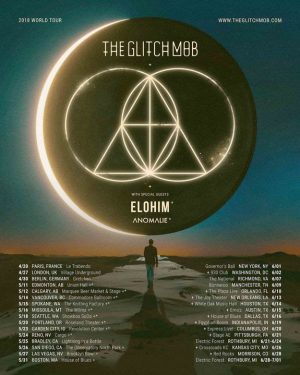 Tickets for the tour are on sale now and 'See Without Eyes' can be pre-ordered. Stay tuned for more news about the album. The Glitch Mob's big return to the scene is finally upon us 🙂