EDC Mexico returns for three fun-filled days in Mexico City this February! For many Americans, EDC Mexico is a welcome annual vacation filled with a combined love of travel and dance music. 
Whether you're a veteran or a first-time international raver, we have the top nine tips you need to know to make your EDC Mexico trip a success!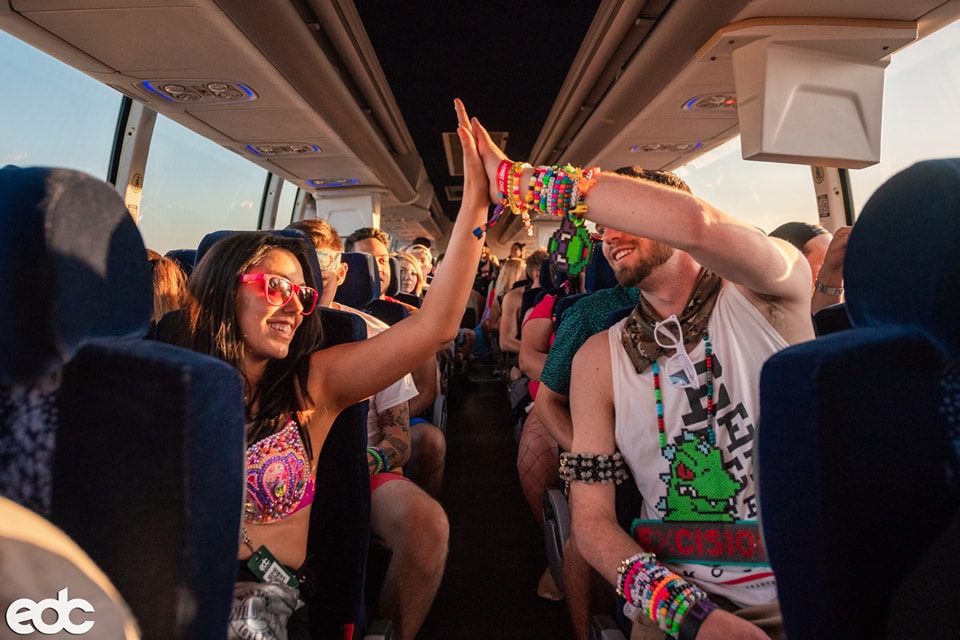 1. Plan Your Flight, Housing, & Travel Logistics Well
Flight: EDC Mexico is held at the Rodriguez Autodomingo Raceway in Mexico City. The best airport to fly into is MEX, with daily flights to and from major US airports. Folks living in the southwest can take advantage of cheaper flights from Mexican cities on the US border like flights from Tijuana.
Hotel: Not particularly close to the city center or historical sites, most major hotel chains and tourist attractions are about 45 minutes from the MEX airport (and the venue) in the Reforma district.
It is considered one of the safest and most developed areas in the city, however, the distance from the venue makes Reforma a less optimal place to stay during the event. Ubers and Taxis can be risky and complicated at the end of the night, as the venue is not optimized for ridesharing. 
We suggest looking at hotel options close to the venue, such as the Holiday Inn Express Aeropuerto, or other airport-based hotels.
These hotels often provide free shuttles to and from the airport, as well as a convenient walk home at the end of EDC Mexico every night. Walking in well-lit areas or a group maximizes safety and be sure to stay vigilant of your personal belongings. 
2. Know Where Your Country's Embassy Is 
Reforma is also famous for two of its most impressive tourist offerings for Americans: The Angel of Independence golden statue and the United States General Consulate building (AKA, the Embassy). Whether you plan on staying in Reforma or not, every visitor from the United States should make note of where the embassy is. 
Should you or anyone in your party have an incident while traveling in Mexico City, or just simply lose your passport, knowing how to get to the embassy in the case of an emergency is always helpful.
3. Outfits Aren't Quite The Same, So It's Your Time To Shine
One of the greatest things about dance music outside of the United States is that it is considered more mainstream. Electronic dance music in Mexico is not necessarily associated with raves or rave culture, and this is clear in the diversity of dress by locals at the event. You will see people in the crowd donning t-shirts, jeans, and sneakers.  
Do not let this stop you from dressing to impress! Both locals and foreigners LOVE to dress up. There are also character actors, many of which are brought in from the United States, who also dress in elaborate costumes and make-up to help curate the immersive EDC vibe. Just don't be surprised if you dress up if you get mistaken for one of these character actors!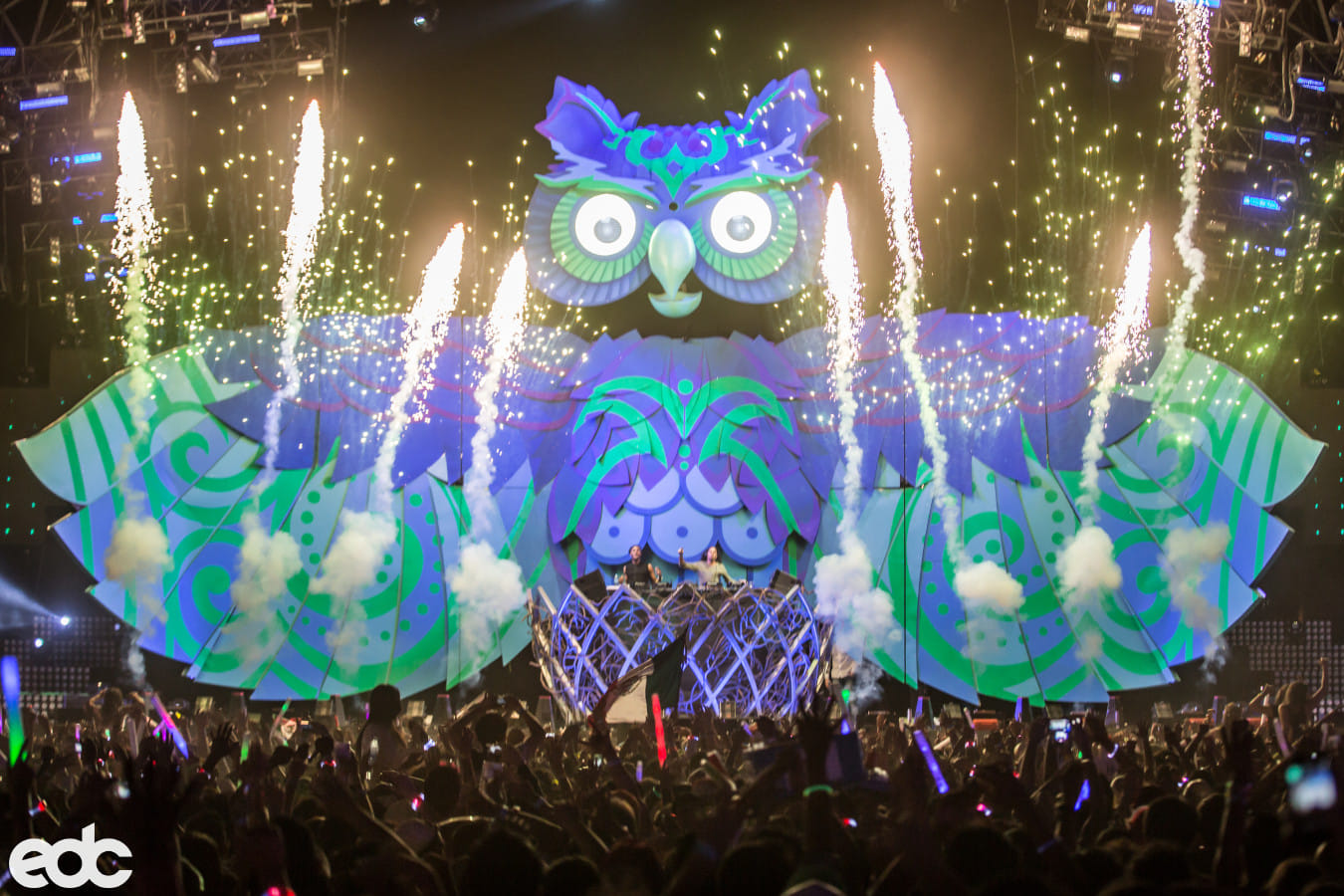 4. Consider Upgrading To VIP (Or Even Skydeck)
Assuming VIP and Skydeck options do not sell out ahead of time, headliners can upgrade their experience for a fraction of the cost in the United States. While a Skydeck option at EDC Las Vegas will set you back a minimum of $10,000, attendees have reported being able to upgrade their experiences at EDC Mexico for a fraction of the cost. 
For about $50 USD a day, VIP attendees have also enjoyed expedited entry, private golf cart shuttle transport between Circuit Grounds and Kinetic Field, raised viewing platforms, VIP bathrooms, and more. 
5. Visit All The Sponsored Activations
The EDC Mexico Map is HUGE. Not only are there the traditional stages Kinetic Field, Circuit Grounds, Neon Garden, and Wasteland, but there are also sponsored stages and sponsored activities throughout the venue.
Dos Equis sponsors a "double x" stage which features local moombahton, mariachi, or other local Latin-inspired music. In 2019, budget airline Inter-jet hosted a large dice game with a chance to win REAL airline tickets.
Also, if you're looking to come back to party in Mexico soon, be sure to grab your Beyond Wonderland Monterrey tickets for no fees at EDC Mexico.
6. Party With The Locals
The best part of traveling is not only gaining exposure to other cultures but also being able to share a bit of your own culture with others. While you may not see a ton of locals in rave attire, PLUR is a universal concept of love that has no language barrier.
Bring some Kandi, give it out to the new friends you meet, and you never know what local surprises they might have to trade back.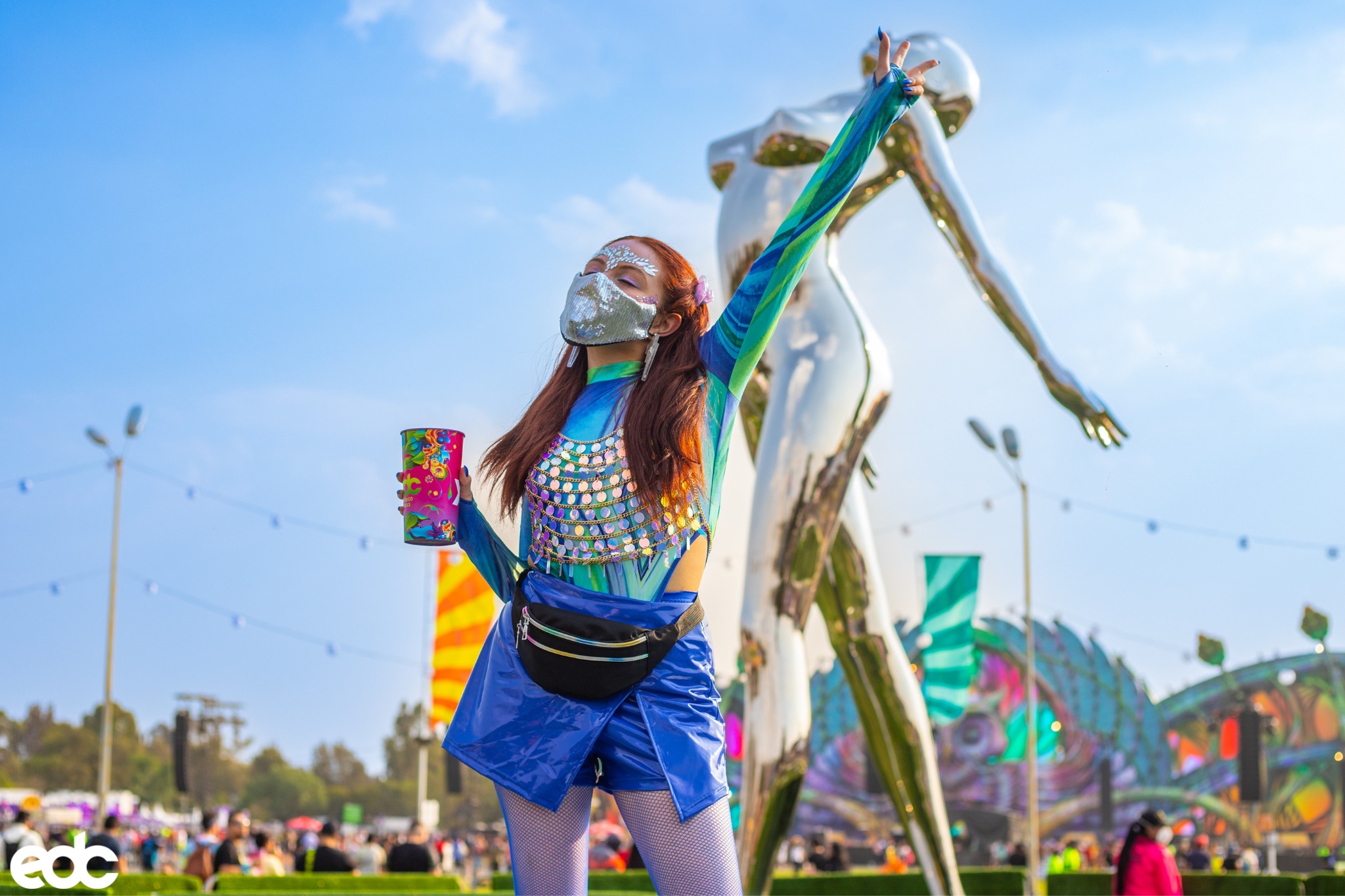 7. Bring Some Cash For Merch
Have you ever wanted to cop that knock-off mau5 helmet or jersey? Well now is your chance, because there are hundreds of vendors set up outside the venue by the box office. They all take cash but be careful of misspelled merch. 
8. International Credit Card Holders: Pick Up Your Tickets Early
The box office for EDC Mexico opens hours before the event; however, foreign credit card holders can pick up their tickets at any Ticketmaster Mexico outlet with the credit card and ID used for purchase.
Note: The original credit card used for purchase must be presented when picking up tickets, and there is a 30-100 peso fee when you pick up your tickets for printing and foreign processing. Arriving at will call after doors open will put you in at least an hour-long line for ticket pick-up. 
9. Do Not Drink In Public: It's Still Illegal
One of the biggest misconceptions held by Americans traveling to Mexico is that there are no rules. This is far from the case.
Police presence in Mexico City, especially during EDC Mexico, is heavy. There is constant monitoring for everything from public intoxication to human sex trafficking, kidnapping, and more. 
Access to alcohol around the venue is easy. There are numerous supermarkets selling beer pretty much everywhere, and this includes street vendors.
In a past EDC Mexico experience, a friend made the unfortunate mistake of buying a beer from a street vendor while walking the short distance between our hotel and the venue. They were stopped by the police and asked to pay a fine for drinking in public.
All images from EDC Mexico