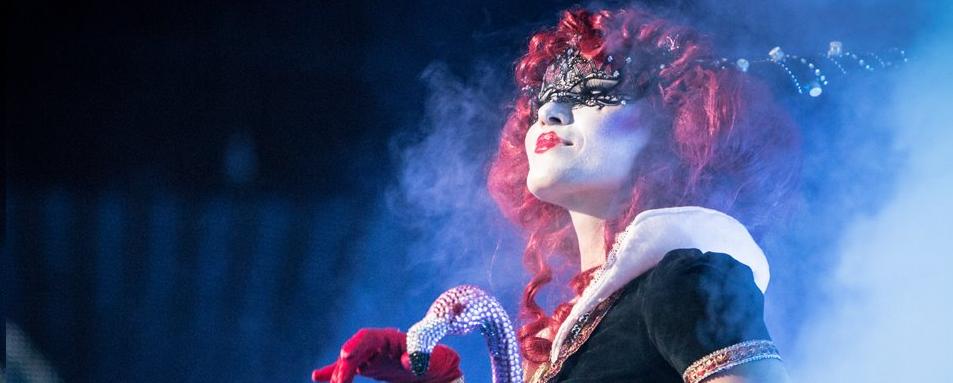 Summer may be coming to an end, but the festival season isn't quite over yet. Insomniac Events returns to the Bay Area this month for the 3rd annual Beyond Wonderland. Starting out as a 1 day show with 3 small stages in Oakland Colliseums parking lot, the festival has evolved into an incredible 2 day massive spectacle with custom built stages, theatrical performers and some of the biggest DJs in the universe. Expect Insomniac to outdo themselves again as they continue to surprise us with every bit of magic they are so widely known for.
Beyond Wonderland Bay Area is super-stacked with Trance Heavyweights and here's a few you won't want to miss:
Above & Beyond
Trance legends Above & Beyond are famous for their Group Therapy and the unique atmosphere their sets are known to for. Their music hold's a special place in most of our hearts, enlightening and accompanying us through the good times and the bad. When the music plays, they bring crowds together on another level that will leave you breathless. Above and Beyond's set will leave you feeling happy, satisfied, content, warm and fuzzy inside and as well with a few emotions you may not be able to process for a few days. Above & Beyond will soon make leave their mark at New York's Madison Square Garden, so if you can't make it then… you need to see them at Beyond!
Photographer 
In a rare US appearance, Photographer will land in the Bay Area for a set full of uplifting trance and for those that dare, 138! Take a listen to his hit "Airport" and be sure to follow that up with Armin van Buuren's remix. He's from the Ukraine and makes rare US appearances, so you don't want to miss him!
Aly & Fila
The biggest duo to break into the EDM scene from Egypt, these two have brought their take on trance to just about every corner of the world. Aly & Fila have become a household name being featured numerous times through Armin's A State of Trance as well as being voted into DJ Mag's Top 100 six consecutive times reaching as high as #19 in 2012. Their well known radio show "Future Sound of Egypt" has an impressive 356 episdoes and counting.  Fadi, however, is the only one that tours since Aly suffers from a severe ear injury but you can expect the same level of energy as if they were both on stage.
Paul Oakenfold
There are very few DJ/Producer's that come close to having as much experience in the Dance Music world as Paul Oakenfold. By 1988 Paul had promoted for Beastie Boys and Run-D.M.C., earned residences at Ibiza's Amnesia and Pacha, London's Ministry of Sound and Liverpool's super-club Cream, and created his record label "Perfecto" which has grown into one of the most recognizeable names in Trance. Be sure to check out his set for a blast from the past.
Simon Patterson
Simon Patterson brings a unique sound of his own and with 15 consecutive  Beatport #1's it's hard to have not heard his music. Patterson's radio show "Open Up" is home to some of the most uplifting tracks  you'll ever hear. If you're looking for those "feels", check this set out. There's good reason Simon's been featured at A State of Trance 400, 450, 600 and 650.
Myon & Shane 54
Hailing all the way from Hungary Myon & Shane have established themselves world-wide with their Trance. If you haven't noticed the pattern yet, all of these Trance Legends have long running radio shows most of which eventually turn into epic tours. Myon & Shane are among these greats with their "International Departures" series now on it's 245th episode.
Jordan Suckley
Jordan Suckley has had an impressive summer of traveling around the globe to play some of the world's biggest festivals. So far, Jordan has taken the stage at EDC in Vegas and the UK, FSOE, Luminosity, Clash of the Gods, and even played an extended set before Cosmic Gate at Global Gathering. As well, Jordan has spent many summer nights on the shores of Ibiza. With his new record label Damaged Records helping grow the #Team140, it is no wonder to see Jordan's fan base constantly growing. With upcoming performances at Mint Festival, TomorrowWorld, Escape All Hallow's Eve, and ADE, Jordan will be a must see set at Beyond Wonderland Bay Area. You will thank us later.
-Grant
Photo: Insomniac