Organizers of one of the world's most popular music festivals, Ultra Music Festival, are throwing fans into a complete frenzy.
With less than two weeks until the kickoff of the 20th anniversary edition of the festival, the festival sent out a cryptic tweet that has now sent fans and social media into a complete tailspin.
The tweet reads "soooo has anyone taken a close look at the #ULTRA20 patches we sent", referring to the patches that were sent out in ticket boxes and received last week by fans all over the world.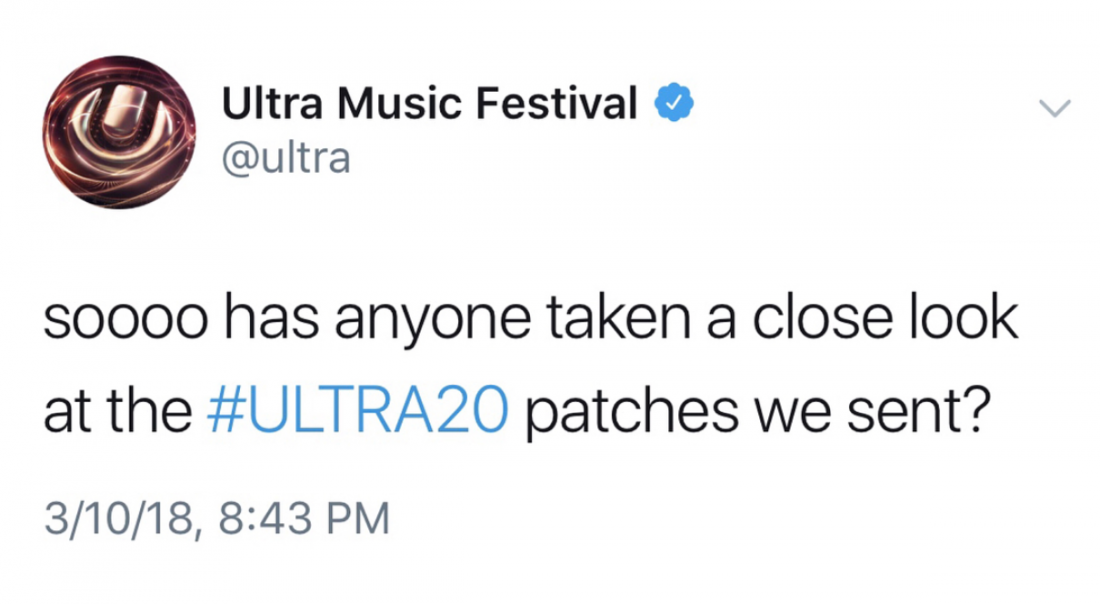 A clever Instagramer, @anthony_griffin17 seems to have deciphered (or so he thinks) the patches that were sent. Could these lead to some incredible surprise performances at this year's 20th anniversary? While some of these may be farfetched, you might never know. Check out the posts below and decide for yourself.
The 20th anniversary of Ultra Music Festival returns to Miami March 23-March 25th at Bayfront Park. Tickets are completely sold out.