This past march, Ultra hit their 20th anniversary in Miami and the three time #1 festival award winner has released it's ceremonious 2018 Official Aftermovie as well as 2019 ticket on sale release.
The 14 minute long film includes an unparalleled experience as the critically acclaimed filmmaker FINAL KID takes the lead behind the lens as he focuses on incredible detail with the help of RED 8K cameras. While watching, it's clear that #ULTRA20 was unlike any other as shown in the video through waterfront shots, the monumental Megastructure, wonderful cameos from G-Eazy, Halsey, Will Smith, Yo Gotti, and of course, Swedish House Mafia's revolutionary reunion.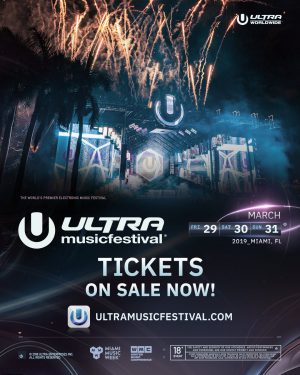 With Tier 1 and 2 having sold out earlier in the year, tickets for Ultra 2019 are already available by clicking here.