First making it's debut at Coachella 2014, Dillon Francis' Frank Gehry inspired stage aka "The Gary" will soon make it's debut at HARD Summer this weekend. The team behind the extraordinary piece of art is none other than V Squared Labs. This year for the first time, VSL will be curating their own stage from conception to visuals (Stage 5) and will be programming/live Vjing the visuals for all other stages at HARD Summer.
Using cutting edge technological design and design aesthetics coupled with advanced physical production designs, the stage designed for Dillon as well as V Squared's stage and their amazing visuals will surely blow you away in person.
The Sahara tent at Coachella 2013 is probably one of V Squared's most prized pieces of work, having hosted thousands of EDM fans under the desert sky with ultra-creative visuals they also designed themselves.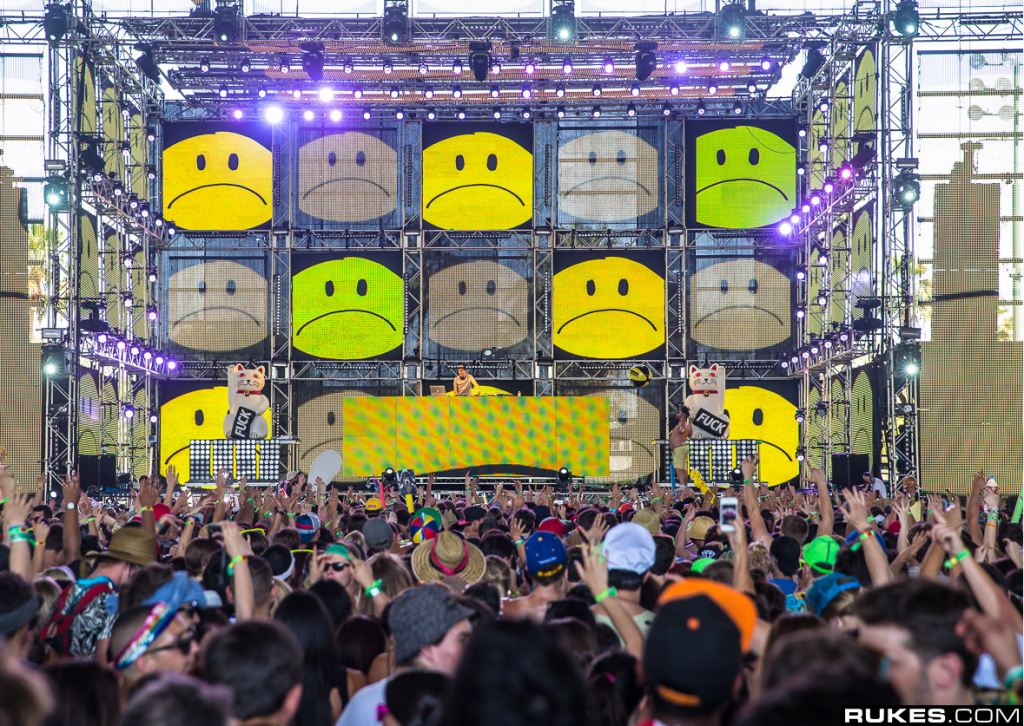 The team has also worked with Krewella, Skrillex and Infected Mushroom just to name a few. You can check out some their designs (including their work at Insomniac's EDC) here.
If you make it to Hard Summer this weekend, we highly encourage you to stop by and see Dillon Francis' stage at 7pm on Sunday (stage 1) and check out the all-new V Squared (stage 5). It will most certainly grab your attention and give new life and dimension to your HARD Summer festival experience!
"The Gary" designed for Dillon Francis at Coachella 2014