It was just around the summer of 2014 when the name "Dirtybird" started flying around my social group a little bit more. The dates for the Dirtybird BBQ tour had been announced, and the description of what a Dirtybird BBQ was immediately peaked my interest:
"Pretty much its a daytime party where you get fed for free and all the OG Dirtybirds spin a set."
"Who are these 'OG Dirtybirds?'" I asked.
"Have you ever heard of Justin Martin?"
I had heard of Justin Martin, but the only opportunities that I had to see one of his sets were at festivals (specifically HARD events) and my taste in electronic music was still developing, so I wasn't very familiar with Justin's music or the overall Dirtybird sound.
Naturally I looked him up and came across his original mix "Don't Go", off his debut album, Ghettos & Gardens. Needless to say that was defining moment in my future, I just didn't realize it quite yet. What I did realize though, is just how different that song was from my conception of dance music. The harp samples, the deep funky bassline, the creative sounds, they all fit together in such a cohesive way.
Just like everyone else in early 2014, I was getting into deep house, but that was where my taste electronic music was capped. The thing is though, "Don't Go" is not deep house, and at the time I didn't know really how to describe it, which in turn peaked my interest greatly.
As I stated earlier, it was the announcement of the BBQ dates that brought the term "Dirtybird" to my attention, and in 2014, there was both a San Francisco date, and a Los Angeles date. All my friends who were already Dirtybird players had their tickets to the San Francisco date (I would later discover that Dirtybird was founded in SF. Another big plus). However, considering I was not yet sold on Dirtybird, just intrigued by it, I figured I would wait to see where the LA BBQ would be held. Little did I know that the absolute best thing that could have happened in this situation was about to go down.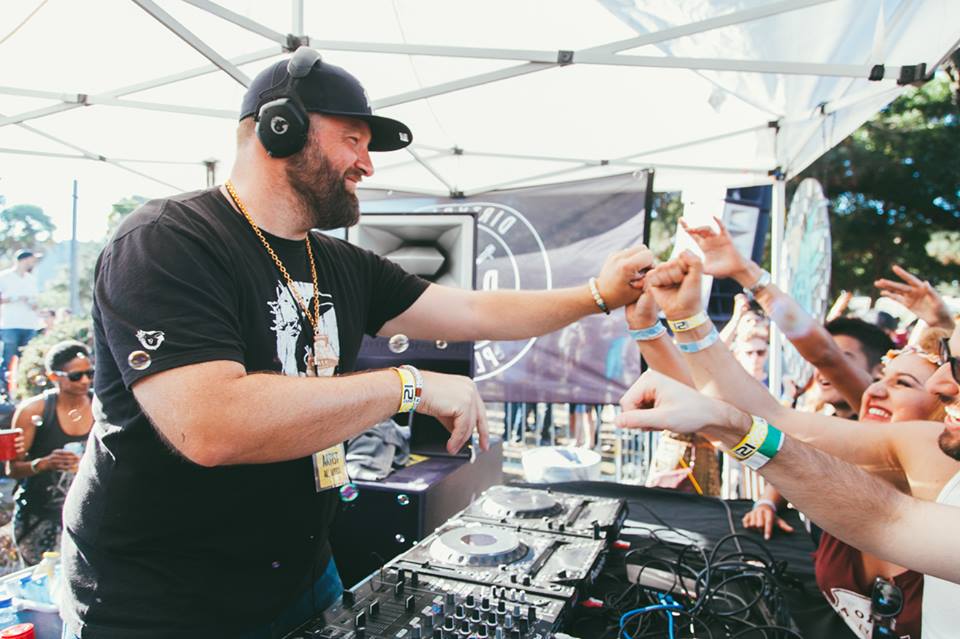 Soon after the HARD Summer had passed in 2014, the time had arrived to see the HARD Day Of The Dead lineup. Now, I had gone to DOTD every year since HARD changed the name to Day Of The Dead from HARD Haunted Mansion. Other than EDC, which is something completely different in my book, DOTD was (and is) my favorite rave, and I had every intention of attending in 2014. So you can imagine how stoked I was when I saw that the LA stop on the Dirtybird BBQ tour was the Dirtybird BBQ stage at DOTD 2014. It was like killing two birds with one stone (pun intended). Not only would I finally have the chance to experience what so many of my friends were endlessly hyping, but it would be at my favorite rave, and unlike the other stops on the BBQ tour which only had four or five artists, the Dirtybird BBQ stage would feature nine DJs dealing out Dirtybird beats.
Those nine were Christian Martin, Kill Frenzy, J. Phlip, Shiba San, Catz n' Dogz, Eats Everything, Justin Martin, and Claude VonStroke, with special guest, Cajmere. I obviously can't see into the minds of the people reading this, but if you're a Dirtybird player like me, you have to admit those nine names are the best way anyone could be introduced to Dirtybird's original brand of booty-shakin' house.
Usually I'm not the most eager to get to rave right when it starts, but considering Christian Martin was opening, early arrival was pretty necessary. His set began at 12 and I probably passed the last security check by 1230. I pulled up my map and eagerly started making my way to the the Dirtybird stage. What I saw when I got there was surprising in the best way possible.
I had to pass a few other stages to get to my destination, and while there was a crowd at all of them, it mostly consisted of people standing very far from each other, staring at the stage, and gently swaying to the music. Granted this is not unusual at a festival, as it was pretty hot already and using up all your energy as soon as you come in isn't the best idea, but what was significant, was the contrast between the other stages and the Dirtybird stage.
As I rounded the corner and my destination came into view, I saw the biggest crowd at any of the stages, all huddled together and moving relentlessly to infectious dance beats of Christian Martin. I instantly quickened my pace. I wanted to be in that crowd.
Now I had heard from various ravers throughout my time at festivals say things like:
"I love EDM events because its basically a party."
While I've always understood the validity of this statement, I never connected with it until I was in that crowd. Usually, when people are seeing a DJ at a big festival like HARD, they are all dancing in some way, but their attention is almost always fixed on the DJ. The Dirtybird stage was the first time I saw the entire crowd dancing with each other. Slowly you'd see people filtering in, giving out hugs and high fives, like everyone already knew everyone else. While this was true for the most part, and almost everyone in that crowd had seen each other before at past Dirtybird functions, it also encouraged everyone to meet everyone they didn't know. I made at least 10 new friends within an hour of my arrival because everyone there was so stoked to see you having a blast.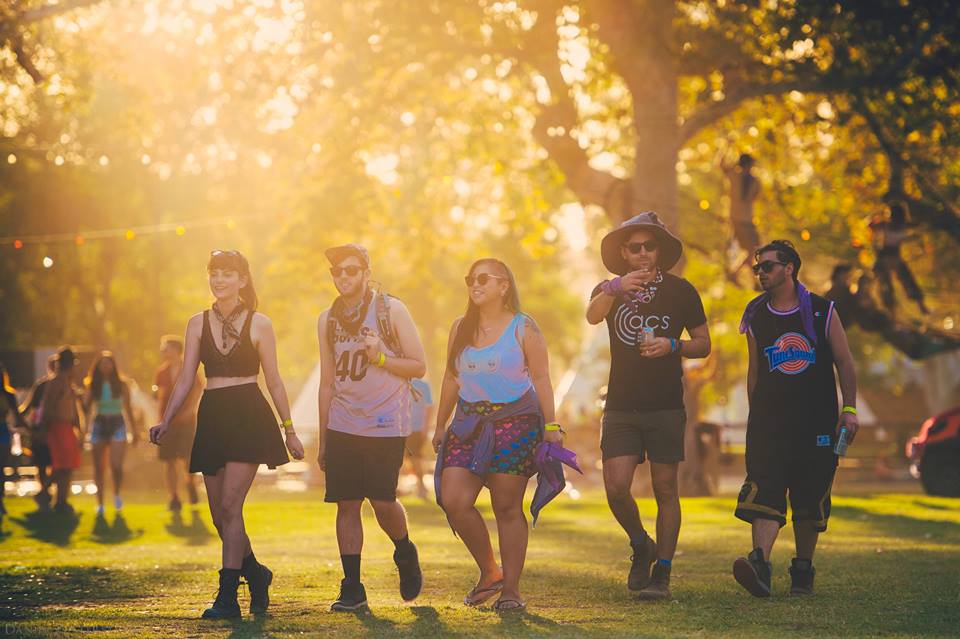 The day continued on at the DB stage in a much similar fashion, with little cherries on top of what was already shaping to be the best experience I've ever had at a rave. At one point burgers were being thrown from the stage into the crowd (it was the Dirtybird BBQ stage after all), then Destructo made an appearance later and went back to back with J. Phlip for a quick second, then Claude would come up and announce just how excited he was that all of us were there, and best of all, the music kept bumping.
Even though all nine of these DJs were on the same label, all the music was similar to "Don't Go" in that it didn't fit into basic genre stereotypes. It was clear each had their own specific style to contribute, paired with an affection for undeniable grooves. Whether it was Kill Frenzy's explicit sampling of derogatory actions, Shiba San's masterful scratching, or Eat Everything's epicly dragged-out transitions,  every DJ that graced the decks at the Dirtybird Stage was overflowing with excitement to be there, and that excitement was felt by the crowd. After literally every single drop there would either be massive applause, or an utterance of "oh" that emanated through everyone on the dance floor. Plus, if your eyes ever found themselves looking on stage, you'd notice that every DJ scheduled to perform was partying up there before and after their sets.
Eventually, Claude mixed in his final track of the night (It was "Dood". Classic), and I realized that ten hours had passed in the most epic blur of my whole life. Ever since I started attending electronic music events I had heard about how this is a community filled with like-minded individuals who all love music, dancing, and partying. Not to say my experience was completely different from that description until DOTD 2014, but if you ask me, team Dirtybird is where you'll really find the community of like minded individuals who all love music, dancing, and partying.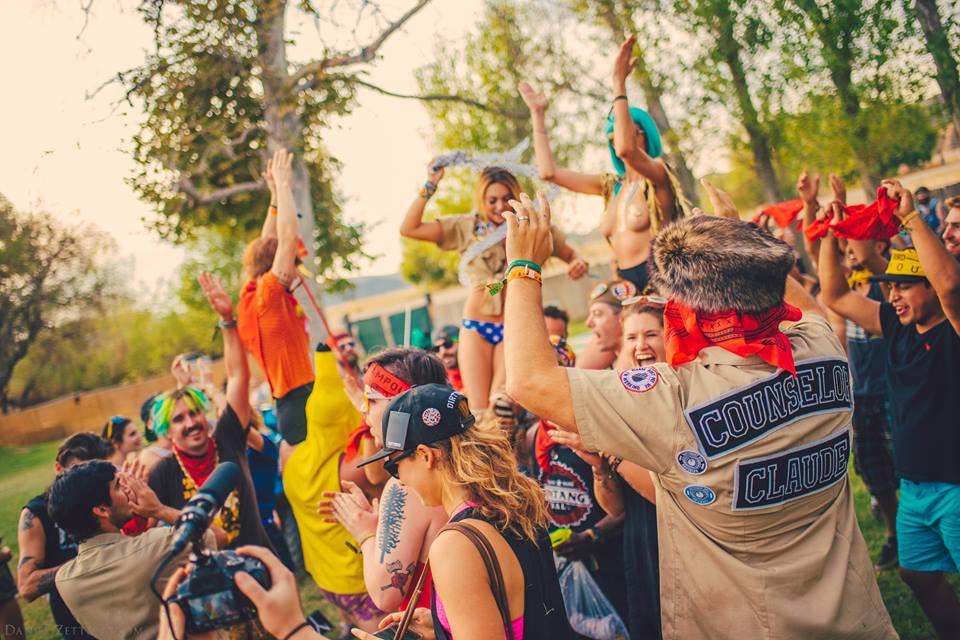 The Dirtybirds were at DOTD on November 2, 2014; just over two years ago. Between then and now I have gone to dozens of Dirtybird functions, and the vibes have never changed. The original brand of funky house and deep bass curated by Dirtybird is something that seeps into the soul of its listeners and never lets go, and the best part is, all the Dirtybirds love the community just as much as we do. You'll rarely see any DJs wandering around EDC saying hi to fans, but at the Campout I had the opportunity to meet Claude, Justin Martin, Ardalan, Christian Martin, Justin Jay, and Doorly simply because they wanted to party with us as much as we wanted to party with them.
After all we're not that different are we?