Unfortunately, there were a handful of festivals that canceled this year. Surprisingly, pandemic restrictions and concerns were not the only reasons festivals were canceled. This year we saw a handful of cancelations due to extreme weather conditions. And while no one is ever happy with a cancellation, sometimes having no festival is better than trying to make it work. 
Cancelations
Festivals were canceled for a couple of different reasons this year. Some were due to concerns around COVID and others were due to extreme weather conditions, not something we see every year. In 2021, we saw iconic events like Burning Man, Tomorrowland, Electric Forest, Bonnaroo, and Imagine have to take one more year off from the festival circuit. No one is happy about having to miss these incredible events another time around, but there is a silver lining. If these festivals had not been canceled, attendees would have, almost certainly, had an overall negative experience. So in the case of some of these iconic festivals that did not take place, canceling may have been the best thing they could have done; preserving happy and cherished memories.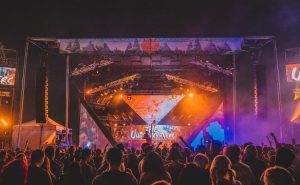 Should Others Have Canceled?
As you probably noticed there were a lot of new festivals this year. I am sure with the amount of time, money, hard work, and excitement put into these events, the people putting them on did not want to cancel for any reason. However, some of these events should have waited another year or at least until they could provide the best experience possible to the people in attendance. 
Since the beginning of this year's festival season, Twitter has been the place for people to give their personal reviews of festivals. A majority of that content has been positive, but the negative experiences reported at some of these newer festivals are concerning. Festival goers talked about having to deal with extreme weather while camping, festivals not having an adequate water supply for attendees, and events having a lack of health/ safety staff. Not having basic necessities for the people attending a festival comes from a lack of planning, time, or infrastructure. All of these experiences and causes are reasons with enough merit to cancel a festival.
Better To Cancel
Hypothetically, consider attending a festival that is lacking in the areas discussed above. You spent a lot of money on preparation for the long weekend as well as getting yourself to the venue. Not to mention that you had to take time off of work and coordinate your weekend and travel plans with the group of people you were attending with. Then when you and your festival squad arrived, the festival grounds lacked basic supplies and necessities. That would suck. 
It seems that (sometimes) having no festival is better than trying to force one under undesirable conditions. But in reality, no matter what happens, there will always be someone who will complain about something. Seeing all of these canceled or rescheduled festivals is a bit of a bummer to those who planned on attending. But it is important to remember WHY they were canceled. Your health, wellbeing, and comfortability are at stake going to a festival. So when an event is canceled, instead of getting angry and posting about it, be grateful that the people organizing an event take the people into account and act when it is necessary.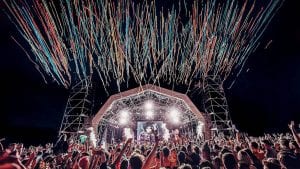 Looking Back
This year was a very interesting year for festivals. It was nice to go back and experience the environment we all know and love. There were bumps and setbacks along the way but now we can look back and learn from them. When a festival or a show gets canceled or postponed, it is likely better off that way. When preparing for a festival be sure to bring even more supplies and necessities than you originally thought were enough. But the biggest thing to remember from the 2021 festival season is the amazing music, incredible people, and unforgettable memories you made along the way. And until the next festival season comes around, remember to take care of yourself. Stay healthy, happy, safe, and don't forget to discover new music.
PHOTOS BY: DV Photo Video, Brandon Mendez, Luke Dyson