The programming schedule features speakers from Twitch, Pandora, Spotify
The Winter Music Conference is one of the biggest electronic music conferences in the world and is held every March in Miami Beach, Florida. The Winter Music Conference attracts thousands of attendees every year and has occurred every year since 1985. The week-long conference is referred to as the premier platform for electronic dance music and will be held again this year but in a virtual fashion.
The Winter Music Conference provides insightful and innovative programming ideas which helps bring together industry-leading professionals, record label representatives, DJs, and rising artists. The conference allows for the congregation of both artists and consumers which ultimately helps promote future ideas of expansion and innovation.
This year's keynote speakers will feature Twitch's Cofounder Kevin Lin, Pandora Cofounder Tim Westergren, and a team from Spotify. Other guest speakers will include Claude VonStroke and Jazzy Jeff, among others. On Thursday, May 20 the conference will highlight speaking panels, exhibitions, and networking events while the second day will focus more on music and music technology. Both days of the conference can be streamed on Twitch.
This is the first time the Winter Music Conference will be streamed, as the conference's 2020 event was canceled due to COVID-19.
View the Winter Music Conference programming schedule and music showcase lineup below.
For more information, visit https://wintermusicconference.com/.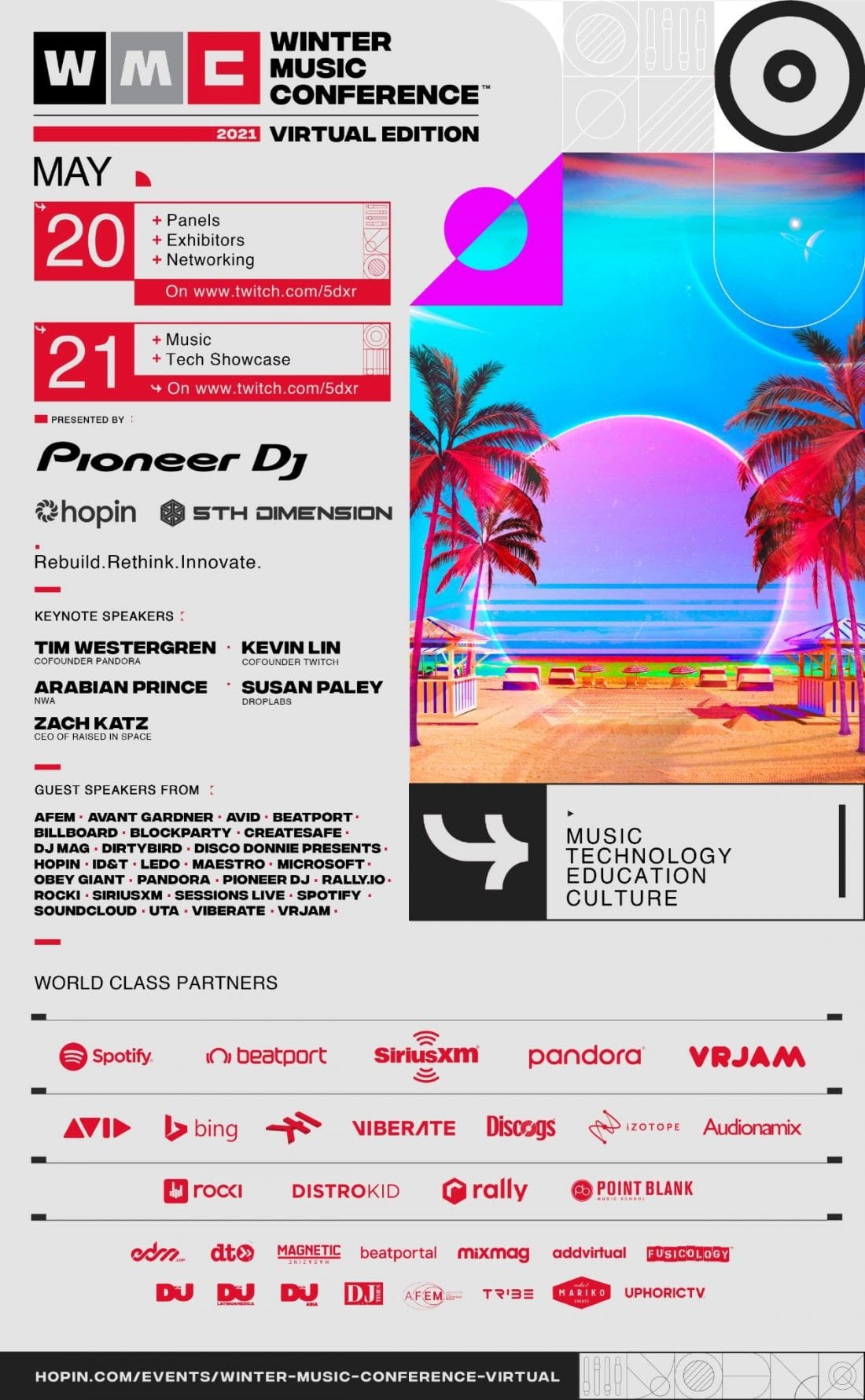 Feature Photo – Winter Music Conference