As vaccines are beginning to get distributed to people around the world, we are inching closer and closer to the return of live events, especially in the UK. Health officials are aiming for live events to return sometime this summer at the earliest, but most likely sometime this fall.
A new system put in place by You Check may help speed up the re-opening process for venues. You Check will be trialing a new "health passport," via an app that was created before COVID-19, and was initially developed to deter ticket fraud and secondary ticketing. Now, the app's primary focus is determining whether or not a person has taken and received a negative COVID-19 test. If they have done so, the app will display a negative COVID-19 test and the individual will be allowed to safely attend the event. The system has been in development for some time and has been supported by the Music Venue Trust (a non-governmental charity whose interests rely on venues and party-goers) who have had a successful history in data security and privacy.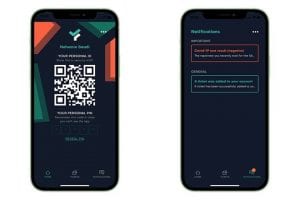 The trails of You Check's new app will start sometime in March and will be implemented at the 100 Club in London and Exchange in Bristol. Both venues will operate at just 25% capacity but will offer reliable tests due to the controlled environment. It is still not clear how positive tests will affect other attendees or how the testing service will work for people who have contacted the virus but are waiting 48 hours in between getting a test and attending a show. Regardless, the implementation of You Check's latest testing service will be beneficial in the long run, especially since the EU is planning on having "vaccine passports," in 2021.
Feature Photo – iStock
Source – Event Industry News