Bradley, CA played host for the second time in the ten year history of the music and arts festival, Lightning in a Bottle this Memorial Day weekend. And for the second time in a row, they out did themselves. It was my first time attending the festival after three long years of desperately wanting to attend, I finally got my chance to soak in the good vibes and beautiful people. Five days of camping in the place that shares my name was just one of the special aspects of this arts festival. Hands down my favorite festival experience I've had to date, Lightning in a Bottle captured my heart, mind and soul and will forever hold a special place in my heart. With ample workshops and guest speakers, yoga, delicious vegan food and some of the best music around today, Lightning in a Bottle has now become a destination I plan to visit on a yearly basis and I am anxious to see how this festival progresses in the future. Here is a few artists that especially stood out to me and helped make the weekend the absolute best time of my life and transformed me and those around me into more wholesome individuals and music lovers.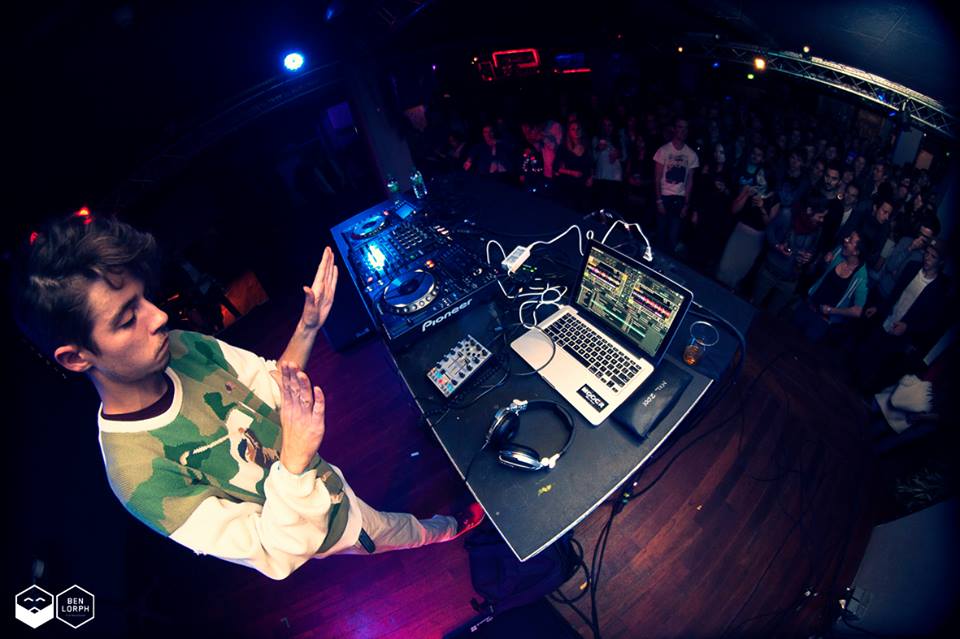 An excellent mix of bass music and jazz fusion and Nintendo? The bass music prodigy from Washington, D.C. Lindsay Lowend blew me away with his video game influenced sound or as he describes it, "neon music." While extremely computer and glitch programming driven, his set was soulful and organic. He has built his own unique soundscape of bright synthesizers, chords, and melodies over very rhythmic and often times unpredictable beats. While showcasing tracks off his new EP, Fear of Sound, Lowend proved to all in attendance that he is here to stay and will continue to impact dance music as long as he continues to push the boundaries of music production.
2. Panda Bear
Noah Benjamin Lennox aka Panda Bear, might be known already by some from his other project, Animal Collective. This being my first time catching him in either project, I did not know what to expect and if I had I would have prepared myself. Highly experimental and out of this world, Panda Bear explores the farthest reaches of the human mind and pulls of a one man show beautifully. His visuals are definitely something to put on your bucket list and he took the spacious main stage crowd into his own mind and showed us what he is truly capable of. I was impressed with the way he is able to operate analog equipment as well as the vocals for his productions and this combined with a rather psychotic visual experience, this was truly an unforgettable set. "Tropic of Cancer" was among my favorite tracks performed and is also a fresh production being released only a few weeks ago. 
3. GJONES
Hands down one of my favorite sets from the weekend. Bass, bass and more bass is all you really need to know from his set on Saturday. "Yo VIP" was debuted and shook the Thunder stage till the ground caved in. Track after track brought in a giant earthquake of bass for the entire length of the earth shattering masterpiece of a set. The only thing I regret about G Jones is not knowing about him sooner and from that moment on, will carry the feeling of my chest about to cave in from the basstastic filth of G Jones.
4. Pumpkin
Pumpkin was one of the artists I was looking forward to seeing the most after hearing his Music is Love mix. Chill vibes, dope samples, and a perfect way to kick off Lighting in a Bottle. For two hours Pumpkin laid us down, brought us up, took us to the Sun, and then dropped us off back at Earth. You could feel the colors of the music coming out of speakers and as we chilled in the shade together, we all knew this weekend would be something special. We bounced, danced, loved and laughed with each other as the vibes started to take over our bodies. While being house, Pumpkin is able to bring in various elements to the table and provide a vast and colorful musical journey in his sets that leaves you with a smile on your face.
5. Hermitude
Making their North American festival debut, Hermitude made their mark known at LIB. After suffering some technical difficulties with their main laptop in the beginning of their set, the Australian duo was able to overcome and deliver an otherwise flawless set. As they performed live and interacted with the amped up crowd, it blew my mind that they had never played a festival state side outside of this performance. With plenty of new material, Hermitude kept the energy going all night and had us thirsty for more. "Through the Roof" provided a dance session for the ages as the entire crowd was getting their woogie on and continued into the night.
6. STWO
stwo was a pleasant surprise at LIB. The Paris born producer was well under my radar prior to this magical weekend and now that it's over, stwo will be on my radar for the remainder of my days. He literally blew the roof of the top of the Thunder stage and his unique take on trap is delicious. His Boiler Room mix is a good place to start when diving into stwo. Banger after banger was unleashed as the Thunder stage rattled and rocked under the moonlit sky.
7. Les Sins
Those familiar with Toro Y Moi should be able to connect with Les Sins, as they both feature the same front man, Chaz Bundick. Rocking a rather large afro and 80's style glasses, Les Sins got down and groovy at the Thunder stage. Downright funky at times, the dance party was in full swing as the seasoned veteran producer kept us warm in the frigid cold of the evening. His experimental wonderings are also apparent from his days in Toro Y Moi, as which I have seen at Coachella and to see him DJ in this setting was a real treat.
8. Goldroom
Without a doubt my favorite set of the whole weekend, I finally got to witness a beautiful and majestic live set of Goldroom after waiting what seems like a lifetime. The wait certainly paid off, as the warm embrace of the Sun on the main stage screen behind the live band with Goldroom filled all in attendance with the warmest of vibes and music. I felt the Sun enter my soul and fill my body with it's warm embrace as "Till Sunrise" sent me to my happy place. The set was perfect. With loads of new material as well as his classic tracks, the love was felt all around me as the sunset and the evening was upon the festival.
No question the sexiest set of Lightning in a Bottle. If Goldroom provided the love, Lucent Dossier provided the lovemaking. The Do Lab veterans and Coachella residents took the main stage and delivered possibly the deepest hitting set I've ever witnessed. The bass took over your entire body and the waves of this raw energy were welcomed with open arms of the LIB faithful. With live performers and dancers, a visual masterpiece accompanied the prolific display of love curated by LIB. Their Coachella sets have been a weird attraction for me in the past but now I truly understand what the Lucent Dossier Experience is all about.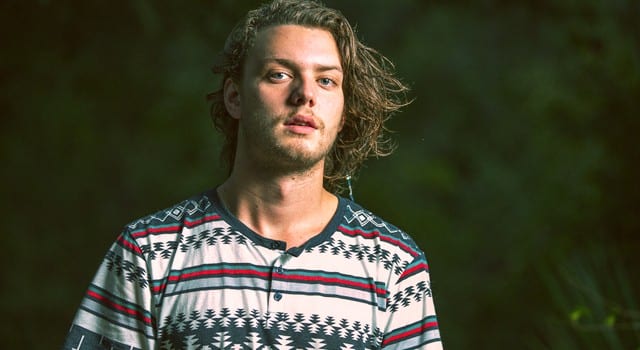 10. Thomas Jack
Last but not least, Thomas Jack. The Australian Tropical house producer that seems to be getting bigger and bigger each and everyday showed LIB just why that is the case. While being perhaps one of the most anticipated sets by festival goers, Thomas showed that he is here to stay and shows no signs of slowing down. For two hours the good vibes and even better dance moves took over the Woogie stage as we danced among the trees and the lights. Shuffling, sliding and bouncing the extent of two hours straight proved extremely spiritual and uplifting and having tracks such as "Coming Down" to carry you through doesn't hurt.