June is finally here, and with it comes summer weather and summer festivals – one of the biggest being Electric Daisy Carnival 2017. Every year over 300,000 people gather under the electric sky at the Las Vegas Motor Speedway for 3 nights of music, dancing, art, and love. After the 20th anniversary last year, many people were wondering how Insomniac was going to top itself. As June 16th inches closer, Insomniac has been releasing everything from the lineup to the festival map, detailing just how over-the-top the 21st rendition will be. Whether this is your 1st or 5th year, I've put together an all encompassing list that will give you a taste of everything EDC has to offer.
The Sunset
When Insomniac says EDC is "dusk til dawn", they mean it. I highly suggest getting to the speedway around sunset time, if not earlier, to catch the sunset as you're walking in. Gates usually open around 6/6:30 pm, and although this may seem early (since EDC ends at 5 am), getting there around that time will ensure you get the most out of your night, and start it off with a beautiful Las Vegas desert sunset. Also, the later you wait, the more traffic you'll be caught up in – so it's a win-win!
The Grand Stands
All the EDC veterans know the feeling of walking into the speedway and being at the top of the stands, gazing at the electric playground sprawled out in front of them as they begin to turn on their lights for the night. Descending down those stairs is a tradition, as you barely contain your excitement and try not to trip over yourself. Also, if you ever need to rest during the night (remember, it's a marathon – not a sprint!) the grandstands are the perfect spot to relax, meet up with friends, and take in the breathtaking view you'll have in front of you.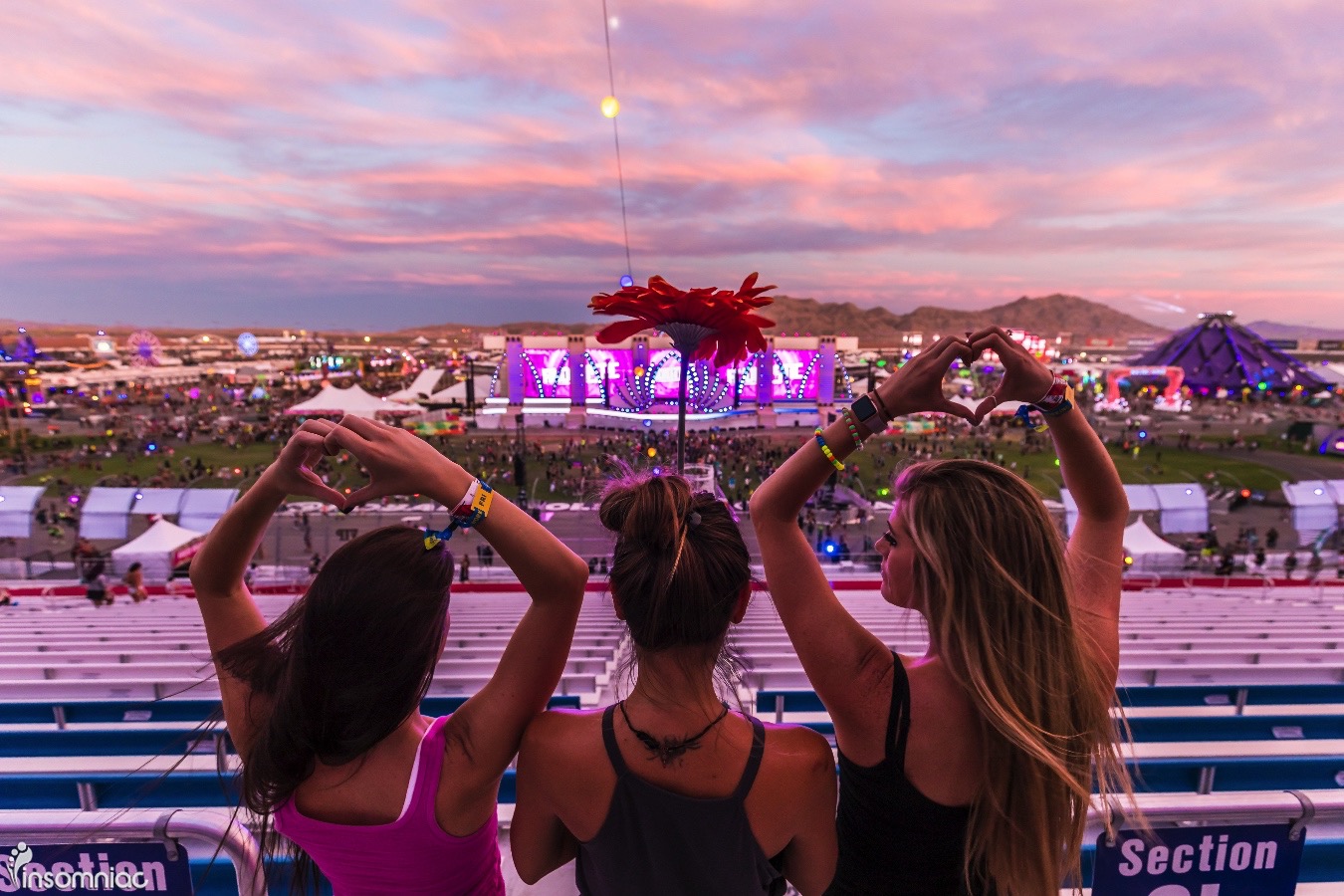 The Rides
Part of what makes EDC so great is the actual Carnival that waits for you inside. Rides have always been a quintessential part of every major Insomniac event, and EDC is a shining example of this. You'll find everything from the spinning swings to bumper cars to the waterlog ride to 3 different ferris wheels – plus so much more. If you're looking from some extra thrills under the electric sky, you'll definitely be please.
The Performers
Another major staple of EDC is the hundreds of costumed performers waltzing around, whether it be on stilts or their own two feet, or even their own two paws. Everywhere you look there's a new creature smiling at you, wishing you well as they stroll about the speedway. The costumes these performers don are intricate, to say the very least. They'll have you completely immersed in the world of EDC. One moment I remember from EDC 2015 was having one of the EDC clowns spin me around and hug me as I walked by her. A blissful moment I will never forget!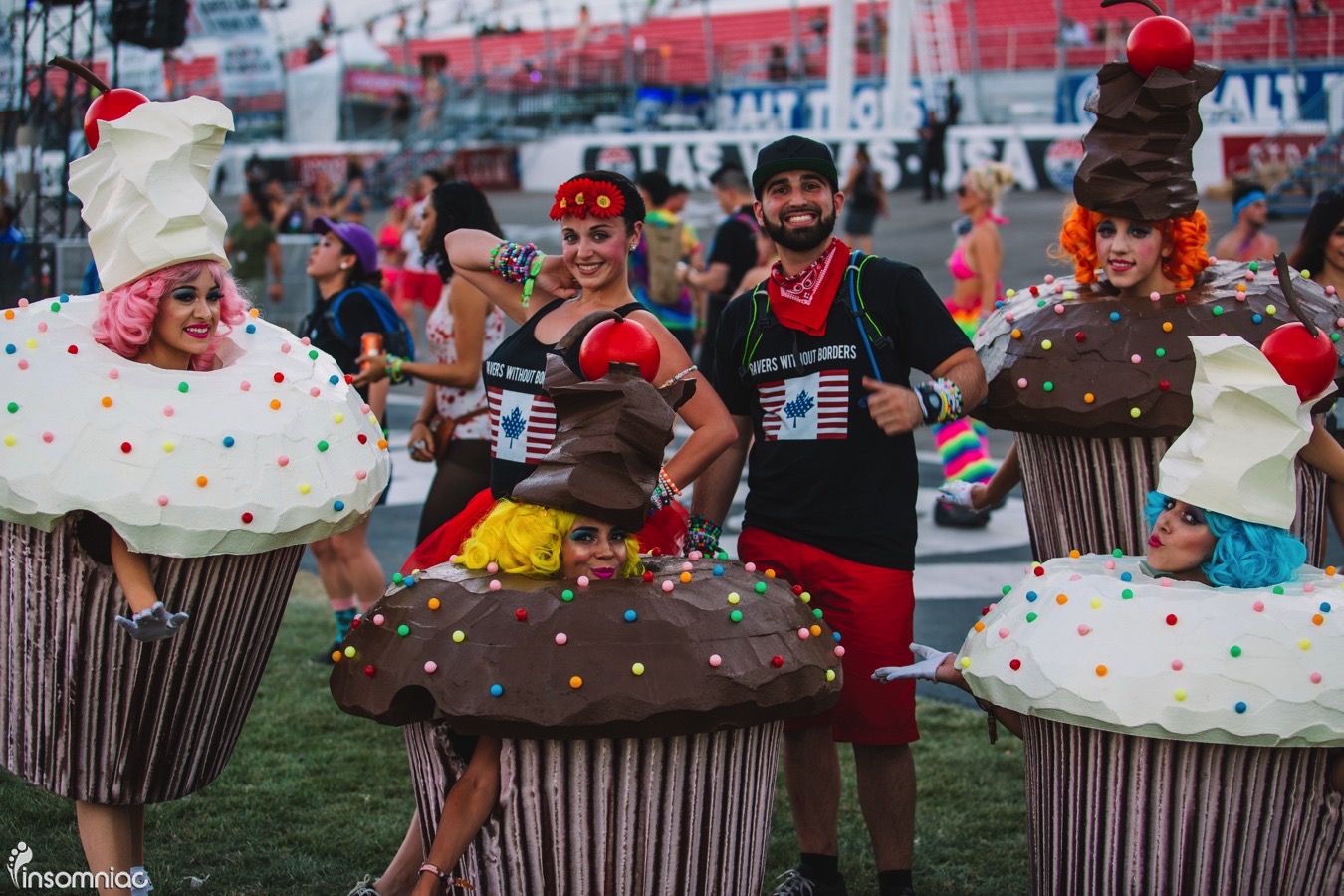 The Art
Art is one of the things that brings EDC to life, filling in the gaps between stages and headliners. The unique pieces come from all over the United States, many of which have been through places like Burning Man. Not only does the art provide beauty and perspective, but it also makes for a scenic spot to meet up with friends, take pictures, and rest your bodies.
The Art Cars
EDC will have 4 art cars roaming the speedway this year, each one boasting its own unique design and stacked lineup. And every year, surprise sets are thrown by some of the best DJs on these art cars – so if you happen to see one cruising past you, get after it! And when it parks, get down and boogie. The art cars that will be there are: the Insomniac Wide Awake Art Car, the Kalliope Art Car, the Parliament Art Car, and the Boombox Art Car.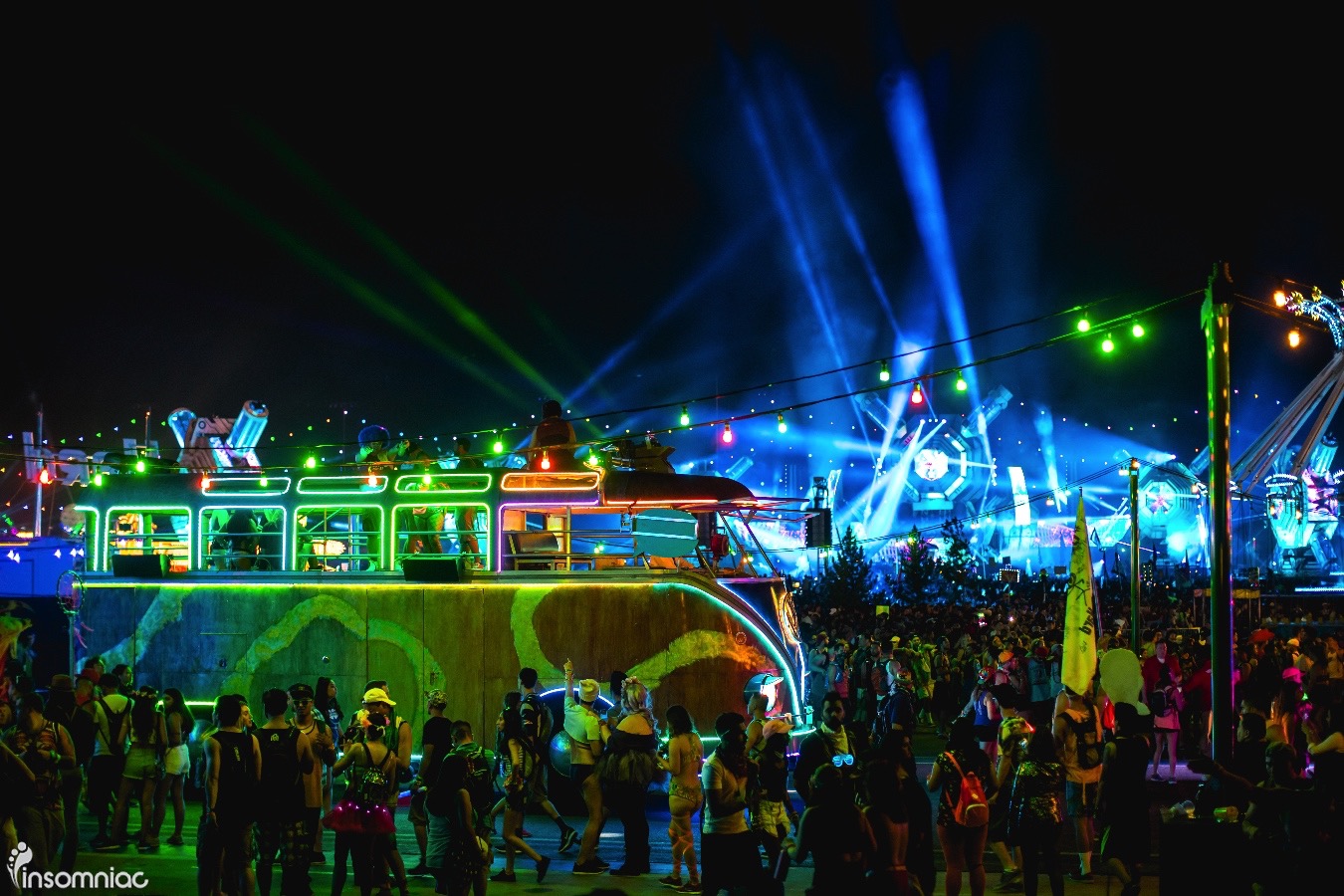 Memory Lane
Connecting the east and west part of the festival and located behind the Cosmic Meadow stage is Memory Lane, a hallway made up of LED screens playing old EDC trailers along with the nostalgic songs from those trailers we all know and love. Although it may seem like a simple pleasure, utilizing this route will cut your travel time from stage to stage dramatically while putting you in those nostalgic feels.
The Fireworks
Another pinnacle part of EDC; it's pretty well known that EDC has one of the most spectacular firework shows in the game, and when you see it for yourself, you'll know why. No words can describe the feeling of seeing your favorite artist while the fireworks are going off in the background.
The Sunrise
Ahhh, yes, the "dawn" part of that "dusk til dawn" mantra I mentioned earlier. When the night is done, and as you're watching that last set before it's time to go, the sun begins to creep out illuminating the sky in a beautiful blend of orange, pink, purple, and blue. There is no other mainstream festival in the US that ends at sunrise, so being able to experience that at EDC is definitely something special.
The MUSIC
And last but most definitely not least, be sure to go out and explore the all of the MUSIC that EDC has to offer! Between the 8 stages, 4 art cars, 200+ DJs, and endless performers, there is no limit to the discovery that can be had. If you're walking by a stage you've never spent time at or hear some music you've never heard before and you're feeling it, go check it out. Of course you'll always have your favorite DJs that you want to see, but part of the fun of EDC is discovering something new. It's smart to have a general plan of who you want to see, but don't be afraid to roam off and wander.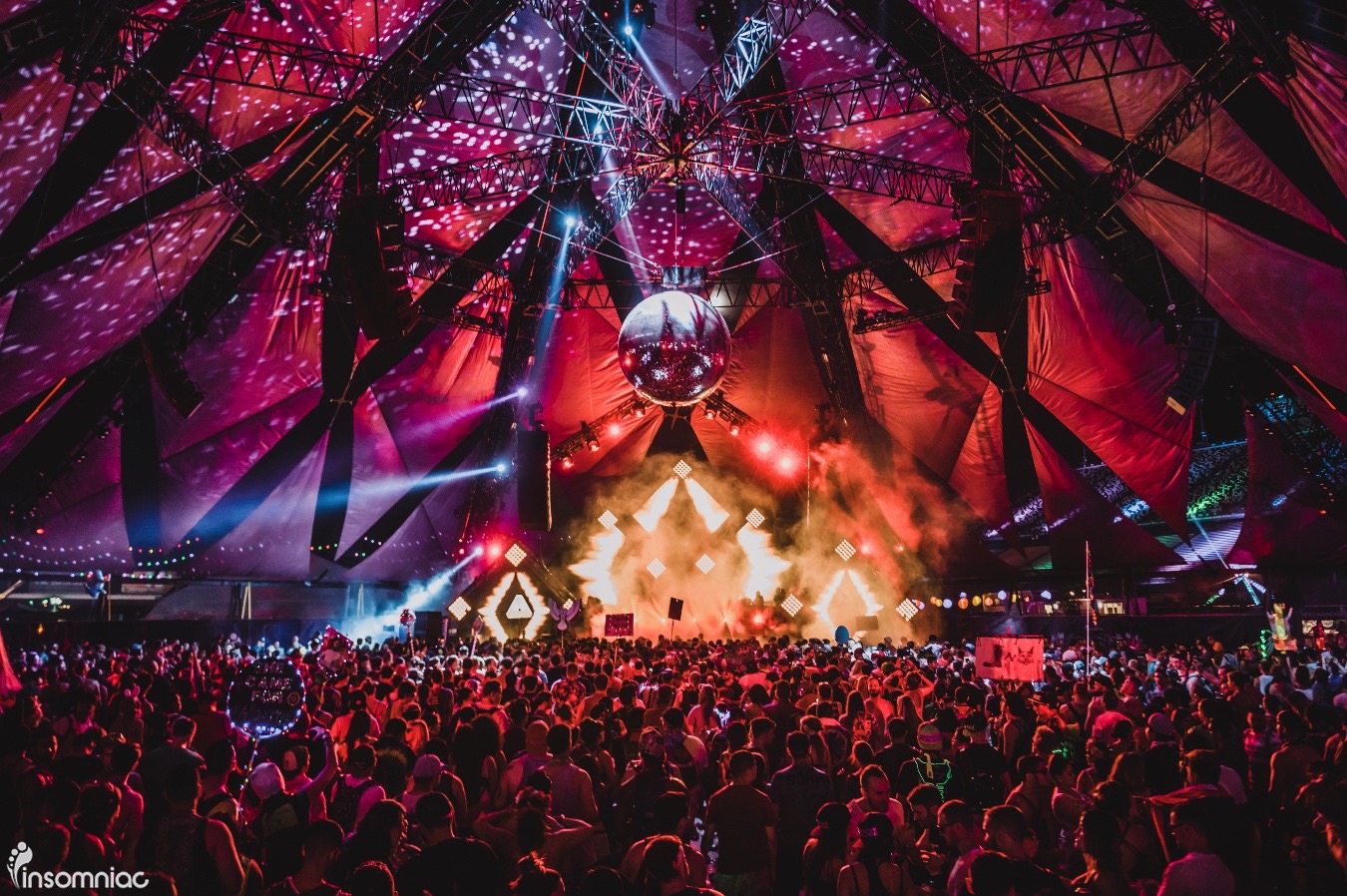 FEATURED PHOTO BY INSOMNIAC