It's no secret that port-a-potties can be downright nasty at music festivals. From lack of toilet paper to urine soaked toilets, its especially annoying and frustrating for females. That is, until now. SIT DOWN for this news ladies.
You can now go #1 STANDING UP! It's all thanks to a new product called STAND UP. It's the first disposable, biodegradable peeing accessory for women that allows them to go pee while standing up! You heard that right.  Simply unfold the small paper cone, squeeze it, place it in the right spot and you can pee like one of the guys! With so many festivals coming up like TomorrowWorld and Nocturnal Wonderland, these will come in handy. You can even buy a festival pack of Stand Up's for your purse. You get 18 of them for just $16 bucks.. A small purse pack of 6 Stand Ups costs just $6 dollars.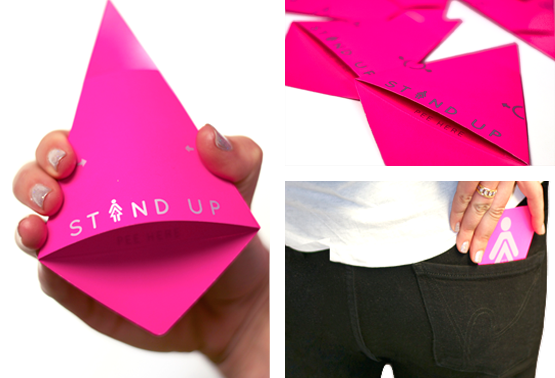 Inventor of the product, Sara Grossman, says she created Stand Up so women can have a hygienic and dignified peeing experience. Another product that allows females to pee on the go is the Go Girl. This one is made of plastic and is not disposable.
For more info, visit http://www.the-stand-up.com/