Returning for it's 2nd year to Southern California, DIRTYBIRD Campout 2016 is back this October for an awesome backwoods BBQ camping and concert experience. Curated by "Head Counselor" Claude VonStroke, The Do LaB and California-based imprint DIRTYBIRD, the Campout experience has grown into an incredible series. Now, in an effort to hype the 2016 SoCal edition, DIRTYBIRD Campout has dropped a new nostalgic teaser video showcasing the energy of the festival's inaugural year in 2015.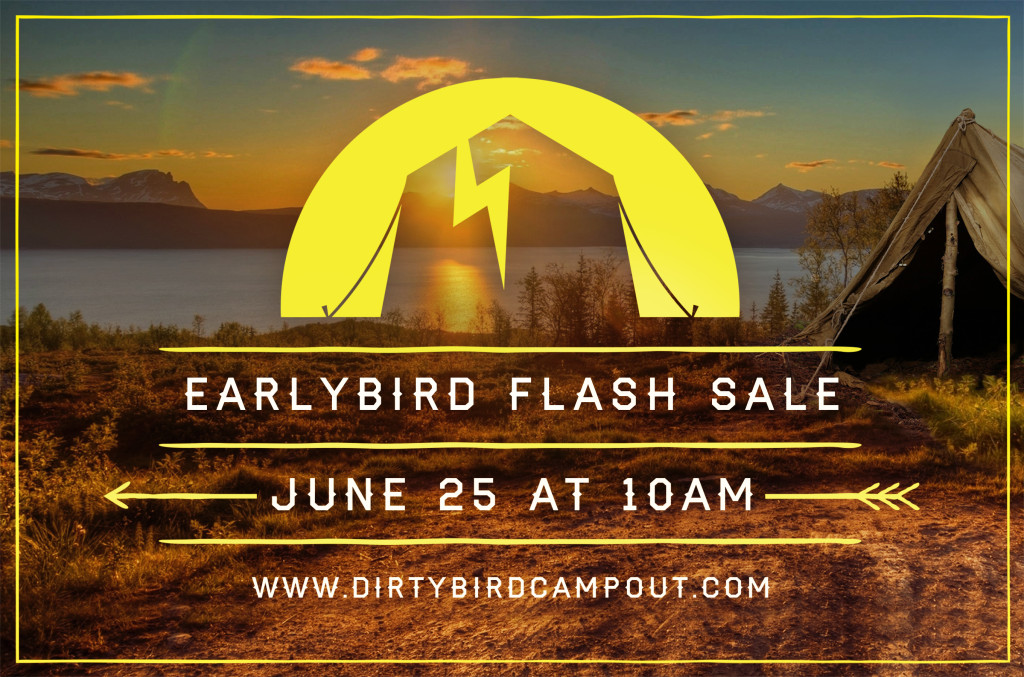 In addition, DIRTYBIRD Campout has announced details regarding an upcoming flash sale this June. Starting at 10 AM PST on Saturday June 25th, 2016, tickets will become available for an Earlybird Flash Sale that will offer a limited amount of discounted 3-day passes. The sale will run until 11:59PM PST on Sunday June 26th, 2016, or until the allotted amount of tickets run out. Camping is included in the 3-day general admission ticket, and there are also BBQ Tickets, Vehicle Passes, and Boutique Camping Package options as well.
DIRTY BIRD Campout will take place at Oak Canyon Park in Silverado, California on October 7th – 9th, 2016. For more information on DIRTYBIRD Campout 2016, take a look at the official website!