The holiday season is officially upon us, and it's time to start making your list, and checking it twice. Chances are, if you're shopping for EDM fans, they've been a little bit more naughty than they have been nice! Don't fret…no judgment is being passed here, only awesome gift ideas! We gathered up a list of gifts that any festival-going EDM maniac will appreciate.
Here's our top 10 picks for the music lovers in your life:
1. The Electric Family brand, best known for its charitable exclusive artist bracelets, which donate a portion of proceeds to a DJ's charity of choice and have become synonymous with the electronic music scene and its fans. Don't get me wrong, the bracelets are great gifts for almost anyone, but it's the hoodies and sweatshirts that really standout amongst the brand's product line. This season's offering consists of a fresh batch of must-have tie-dye options, with sayings like, "Vibe" and "Dope AF," that are perfect for any festival fashionista on your list. Shop on Black Friday weekend for 30% off site wide.
2. Want the perfect festival inspired gift for that one friend who always gets separated from the group? Hook them with a gift card for the perfect totem topper at Fathead.com. They can get a giant cut out of their favorite DJ's head, their favorite cartoon character, or if you're lucky, a cutout of themselves, making them easy to spot even among the masses at the main stage.
Custom big head, starting at $29.99, Fathead.com
3. Music festivals usually require attendees to travel in search of the perfect experience. Give the gift that gives them the freedom to follow their own beat. A gift card to hotels.com takes the stress of where to stay away with thousands of hotels to choose from, whether they're attending an event in New York, LA or anywhere in between.
Gift card to Hotels.com, available in any denomination, $10 and up.
4. If you haven't come across these light-up kicks over the past year, you aren't getting out enough. These LED sneakers by Electric Styles change colors as you move, making sure everyone in the room is watching the wearer's every step. These are the perfect gift for the movers, shakers and shufflers in your life.
5. You might not be able to take the concept of P.L.U.R. and put it in a box, but gifting someone kandi-making supplies is kinda the same thing, right? Kandi Addiction offers up everything a kandi kid could ever dream of, whether they're a beginner or a cuff-creating pro! Check out the premade themed bead boxes, starting at $10, for the perfect gift! Use our exclusive promo code, "EDMMANIAC," for 10% off select items online.
6. Coming home after an event can be rough. Let your festival family know you love them by giving them something to cuddle with long after the event is over. Check out these all-over print blankets with EDM inspired designs from Intotheam.com. Use our promo code, "EDMMANIAC," to unlock 10% off site-wide.
All over print blankets, $45, Intotheam.com
7. The Subpac is the ultimate gift for someone who loves listening to music, or even producing it. This wearable sound system provides the user with the ultimate tactile audio experience, delivering low frequencies to the body, allowing the wearer to truly feel the music from within. The system is brand new but available for preorder now at an introductory price, with shipping dates just in time for the holidays.
8. If one of your friends is a die heart fan for a particular DJ or artist, hook them up with a necklace displaying their fandom across their chest. These necklaces (available in several unisex styles) from Feeling of Divinity offer up a tongue-in-cheek homage to many popular artists. Enter our promo code, "EDMMANIAC," for 10% off at checkout.
9. Hoods are the hottest of new accessories in the festival fashion world. Headie Hoodies is an originator, bringing you sublimation hoods accessorized with a variety of customizable chains, charms and crystals. Choose from fractal prints, goddesses, exclusive designs by social influencers like Ilovesickdrops, and even tributes to your favorite artists and festivals, for either side of these awesome reversible hoods. Use our exclusive promo code, "EDMMANIAC," for 40% off now through cyber Monday.
10. Perfect for the EDM aficionado, LSTN headphones are for sure a must-gift holiday present! Grab a pair of awesome wood-finished headphones from LSTN to give to someone who loves to listen to tunes at home or on the go. Expect superior, high quality sound for these headphones. In addition, LSTN donates a portion of their sales to help "hearing restoration and spread awareness for the global problem of hearing loss and hearing impairment." For more information about LSTN, and their awesome purpose, visit http://lstnsound.co.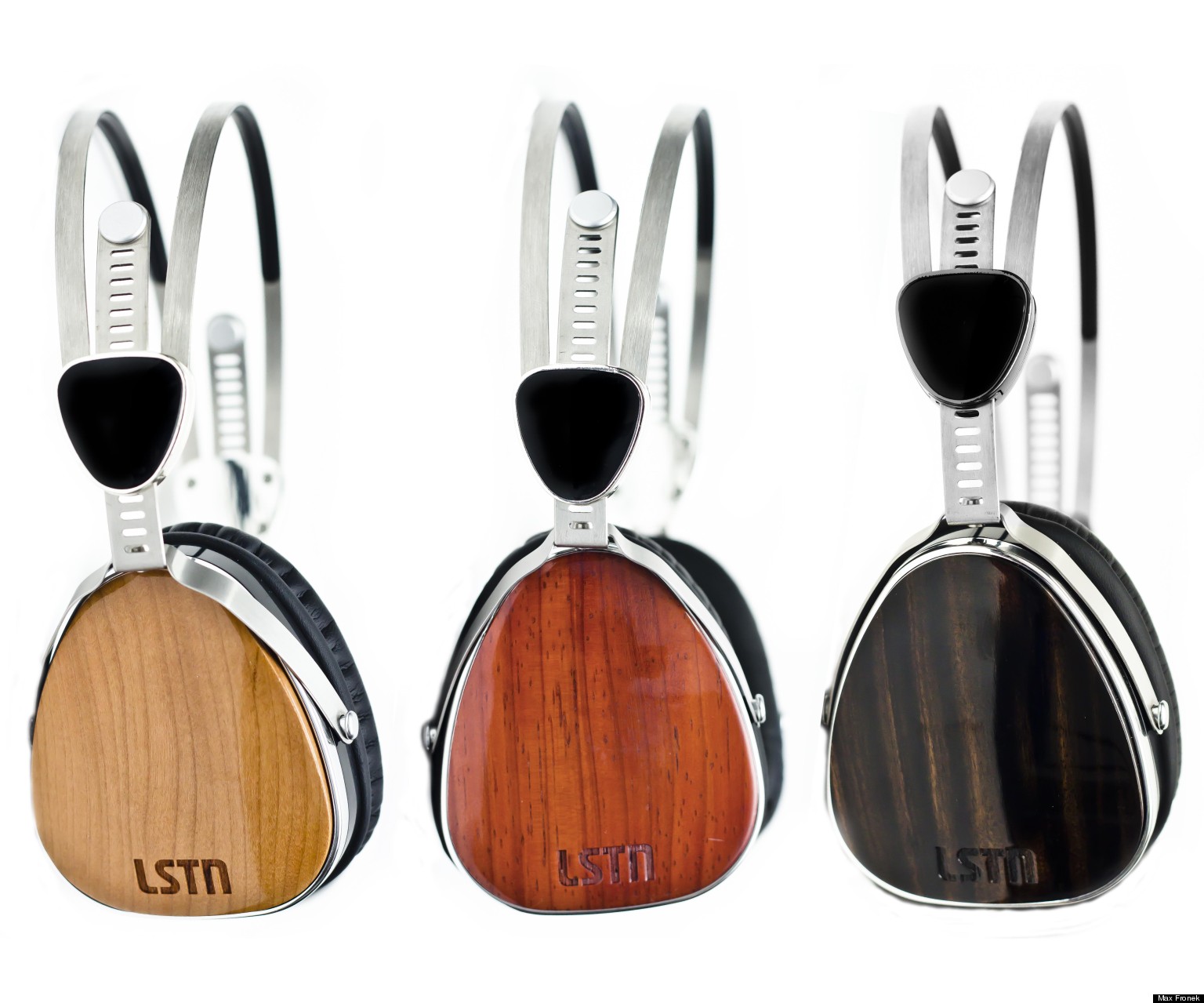 11. Last but not least on the list: tickets to an event. There's nothing like the gift of experiencing your favorite (or new) music live! Get the music lovers on your list tickets to their local EDM club, a smaller intimate venue or if you're feeling extra generous, give them the ultimate gift, a ticket to a major festival like EDC Las Vegas. You can't go wrong giving the gift of an experience, because memories are the gift that keeps on giving!