2017 was another great year for bass music. We were blessed with Lost Lands from the bass gods, many of our favorite artists brought new wubs to our ears, we saw smaller-scale DJs come up and new names emerge. There were a couple of names, however, that really stuck out to me. Some artists whose momentum from the end of 2017 seemed to carry over strong into this year. I think we can expect big things from these five in 2018…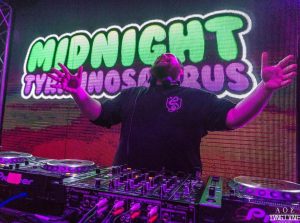 Midnight Tyrannosaurus
Release: From the Depths
Label: NSD: Black Label
Release Date: November 21, 2017
Why it was badass: Any DJ that throws a Spongebob sample in a track is ok by me. But in all seriousness, Midnight T brought the heat with this album. It's dark, heavy, filthy, riddim at its finest. Jason said he really wanted to "tap back into the thematic/sample heavy side of production" on this EP and he definitely succeeded in doing that.
What to watch for in 2018: Dude has been notorious for some pretty gnarly B2Bs with Figure and Megalodon (who he's scheduled to go B2B with again at Ever After this year) but fans are looking for some more solo Midnight T in 2018. I'm sure he won't disappoint.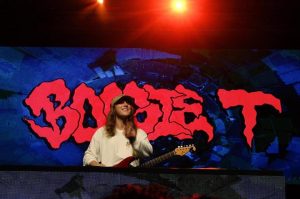 Boogie T
Release: Soul'd Out
Label: SubCarbon Records
Release Date: October 23, 2017
Why it was badass: Boogie T is one of the goofiest dudes in the game but when he comes in on a track, he means business. He combined his guitar and percussion skills with samples from goofy videos and even his own voice to create the amazing wonky, riddim masterpiece that is Soul'd Out.
What to watch for in 2018: Starting in February, he's embarking on the "Boogie T and Squnto Strike Back" tour. The duo is also scheduled to appear at several events including Excisions Paradox Tour in San Francisco, Electric Forest and Bonnaroo. Brock is one hell of a talented artist and I hope everyone in the EDM world (and beyond) comes to see this in 2018.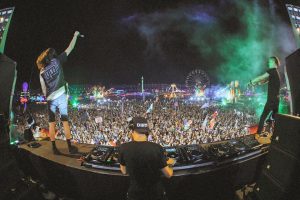 Sullivan King
Release: Vantablack (with Dirtyphonics)
Label: Monstercat
Release Date: November 11, 2017
Why it was badass: Probably the filthiest album I heard in all of 2017. Vantablack is the product of mind-melting dubstep and the metal sounds of Sullivan King. Seriously though if listening to this heavy metal bass doesn't make you wanna break your neck you may want to reevaluate your life.
What to watch for in 2018: I saw the King for the first time at Lost Lands and my mind was completely blown. Dude does it all: vocals, guitar and DJing. I think the trend of incorporating live instruments into EDM is catching fans' interests, including my own. He's already hinted to a couple collabs this year that will be amazing if they come to fruition.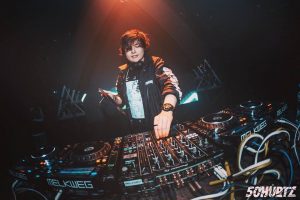 Dion Timmer 
Release: Textacy
Label: Rottun Records
Release Date: December 12, 2017
Why it was badass: I love Dion's sound so much. He's shown us that he can go hard AF on tracks with Excision and Datsik but then can bring it down to real fun, catchy, even a few house-rooted tracks. This EP showcases the depth of his skills for sure.
What to watch for in 2018: Possessing this much talent as a teenager and having Excision as a mentor? This kid is destined for bass greatness. He's making a big name for himself and I couldn't be more excited about that.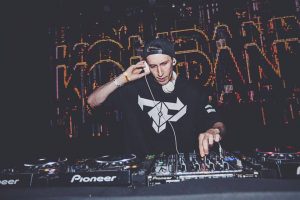 Kompany
Release: Take Aim
Label: Firepower Records
Release Date: November 3, 2017
Why it was badass: This EP is an identity crisis for me. I don't know if I wanna dance, headbang my face off, just go completely ballistic or try to attempt all three at once. It's the perfect mix of exciting buildups and filthy drops.
What to watch for in 2018: Kyle is definitely a DJ you'll want to follow closely this year. He's already released a second EP, Revolt (on Never Say Die), a little more than three months after Take Aim. He recently told UKF he's sitting on more gold that he plans to drop very soon.
Keep an eye on these five and who they collab with y'all… I think big things are coming.
Feature photo by @stassie.v