2018 is already a huge year for EDM. We're less than 2 weeks in, and we can already see a substantial evolution within the scene driven by an older, more mature populace.
The culture is not the same as it was five years ago when Avicii dropped "Levels" and the raver floodgates opened. Now the people who inundated the scene are grown up, and they're looking for new experiences.
Even two of the year's most recognizable events are set to look drastically different in 2018. Those events are EDC Vegas and Coachella; two festivals that define electronic music in the United States.
Coachella is always the first major lineup release of the year, which is actually a big deal. Throughout the reign of EDM, the commercial viability of festivals skyrocketed. Dozens of new events popped up, and in response, dozens of artists now book tours based on festival dates. This lead to festival lineups being more and more congruous.
As a result, Coachella's lineup plays a huge role in establishing which artists will be active throughout the touring season. So if that remains true this year, we can expect significant drop in the amount of big-name EDM acts. Coachella doesn't have any.
For the past few years DJs like Kaskade and Zedd enjoyed being alongside musicians like Pharrell Williams and Florence and the Machine. Calvin Harris made history in 2016 by being the first DJ to headline Coachella. That puts him in the ranks with Paul McCartney and Prince.
Yet in 2018, not a single DJ even made it to the second line of the Coachella roster on any of the three days. Now it's ODESZA and Kygo perched up next to impressive bookings like Jamiroquai and A Perfect Circle.
Kygo and ODESZA make music that isn't just party bangers, and musically, that's what an older wants. They want something more intelligent and layered than "Turn Down for What?"
Over the past few years people have grown and changed with electronic music. They've danced. They've loved. And they've lost. All with this music. Only makes sense that their taste would evolve as well. They might have gone to their first rave just to party their face off, but now they go to hear something that truly speaks to them.
This more sophisticated attitude also leads to better and more creative producers. Now the way to number one isn't just making some Top 40 hit. Artists like ODESZA and Kygo apply more musicality to their productions and they've inspired countless others to do the same.
Of course, "Turn Down For What?" will always have a place at festivals like EDC Vegas, but that doesn't mean changing trends and an older fanbase don't effect those festivals either. Insomniac festivals are always changing. One notable example is when they embraced the resurgence of techno by introducing the dark and dangerous Factory 93.
Factory 93 was an excellent addition to the Insomniac brand, fostering some incredible parties and themed stages. It wasn't a huge shift in format though. This year EDC Vegas will be undergoing extravagant changes in format. Many of which are comparable to festivals branded as "transformational".
Although I don't endorse that term (every festival can bring about positive transformation), it has become synonymous with a certain brand of camping festivals that promulgate values like camaraderie and interaction.
EDC did a great job of emphasizing community values as well, but when you sell 400,000 tickets to an event it's hard to integrate intimacy.
It's not as if EDC will become a boutique camping festival any time soon like Nocturnal. These changes are simply an acknowledgement of Insomniac's more mature fan base. If someone is still going to EDC in their late twenties, then it's clear that EDM culture is a huge part of their life. After six or seven years the most exciting part of the event is meeting people who reciprocate those feelings. The changes coming to EDC will help attendees to do that.
The biggest difference is camping. EDC Vegas will offer it for the first time in 2018.
Other than the ease of sleeping next to the venue, camping creates opportunities for interaction that can't exist anywhere else. Every campground is a small city that pops up for the duration of the festival, and all the inhabitants are there for the same reason. Everyone who camps is in it together.
Instead of being in the festival the whole time where loud music filters out any attempt at conversation, people will spend time in the campsite. Getting to know their neighbors. Throwing their own parties. Relaxing together instead of going crazy together. People who go to festivals are older now, and being able to fully chill somewhere quiet recharges the batteries unlike anything else.
EDC is also extending opportunities for intimacy to the people who aren't willing to camp. In an official statement made back in September of 2017, Pasquale Rotella detailed a new addition to the festival. Prior to sunset there will be a single stage open within the speedway where DJ's will spin special extended sets. He specifically referred to the idea as "one stage, one vibe," which is a common phrase in festival jargon. Just not usually EDC-sized festivals.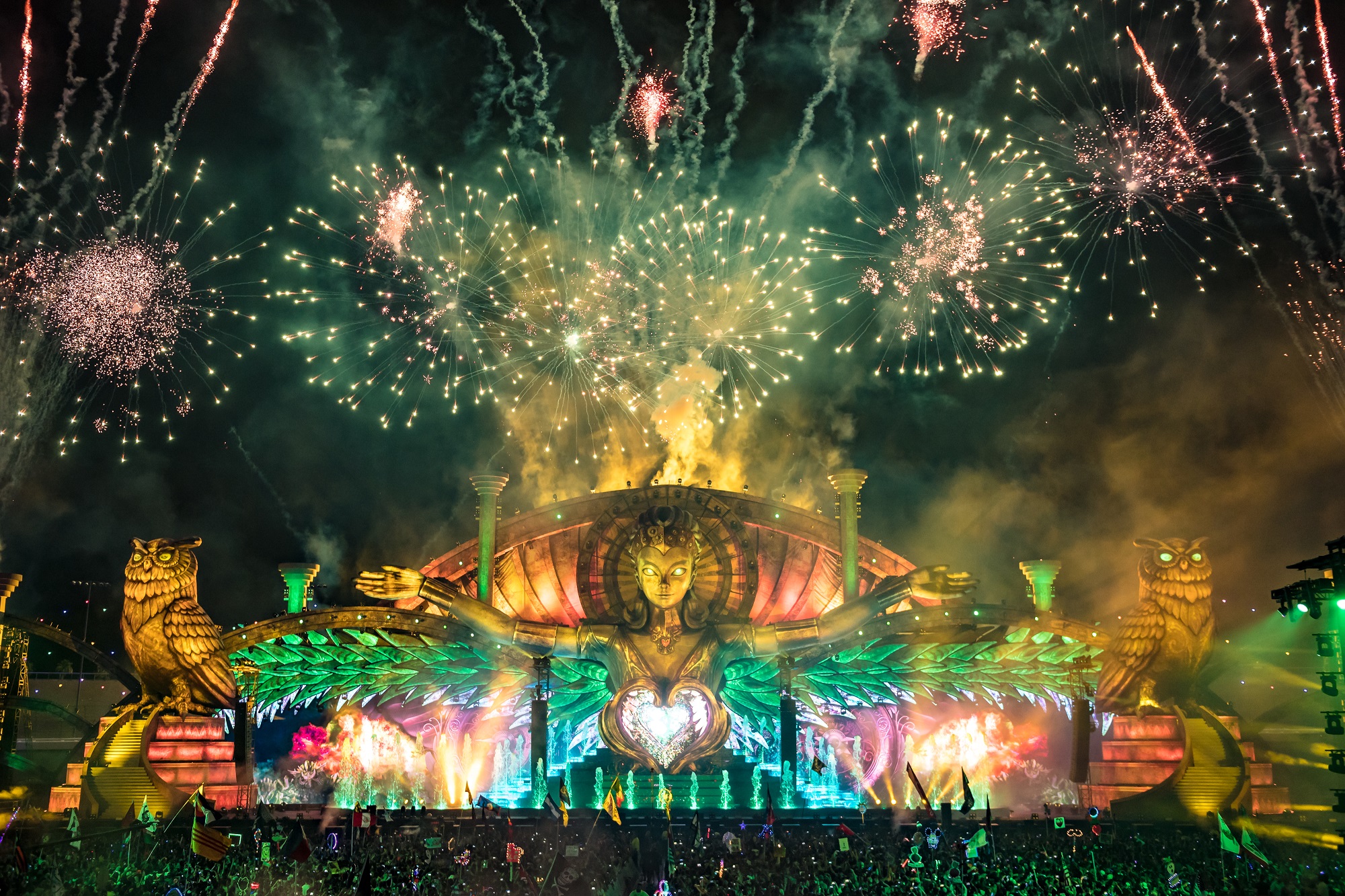 As always, there will be some people who think these updates are ruining their favorite places in the world. People who relish the fact that EDC was still a rave and not a dirty hippie fest. People who want the Sahara tent to be a one-stop EDM shop. Naysayers are unavoidable in the face of change.
But what's important to remember is that an older, more respectful crowd transcends any one event. The people who are still going to festivals know what it's like to deal with rude, nasty people at them. More importantly, they don't want to be those people.
After years of attending events, I can say with confidence that festivals are just as much about helping others have a good time as it is having a good time yourself. I owe a lot to these festivals and I want to give back. I'm looking forward to spending the 2018 season with people who share that goal.