4xFar Festival is a new festival experience presented by the Corso Agency and will take place this January in the renowned oasis of Coachella Valley. Corso Agency is well-known on the festival front already as the producers behind the famed Beyonce Homecoming series as well as partnerships with iconic brands including Electric Daisy Carnival, Ultra Music Festival, Outside Lands, Desert Trip, and Life is Beautiful. With twenty years of experience in the music industry, Corso Agency will be using their talents to curate a very different festival experience that crosses adventure, motorsport, sports, wine, dining, and music during a two-day eclectic event. Attendees are invited to partake in this fully immersive experience set in the beautiful Empire Grand Oasis in the Coachella Valley as 4xFar debuts this January 18thand 19th, 2020.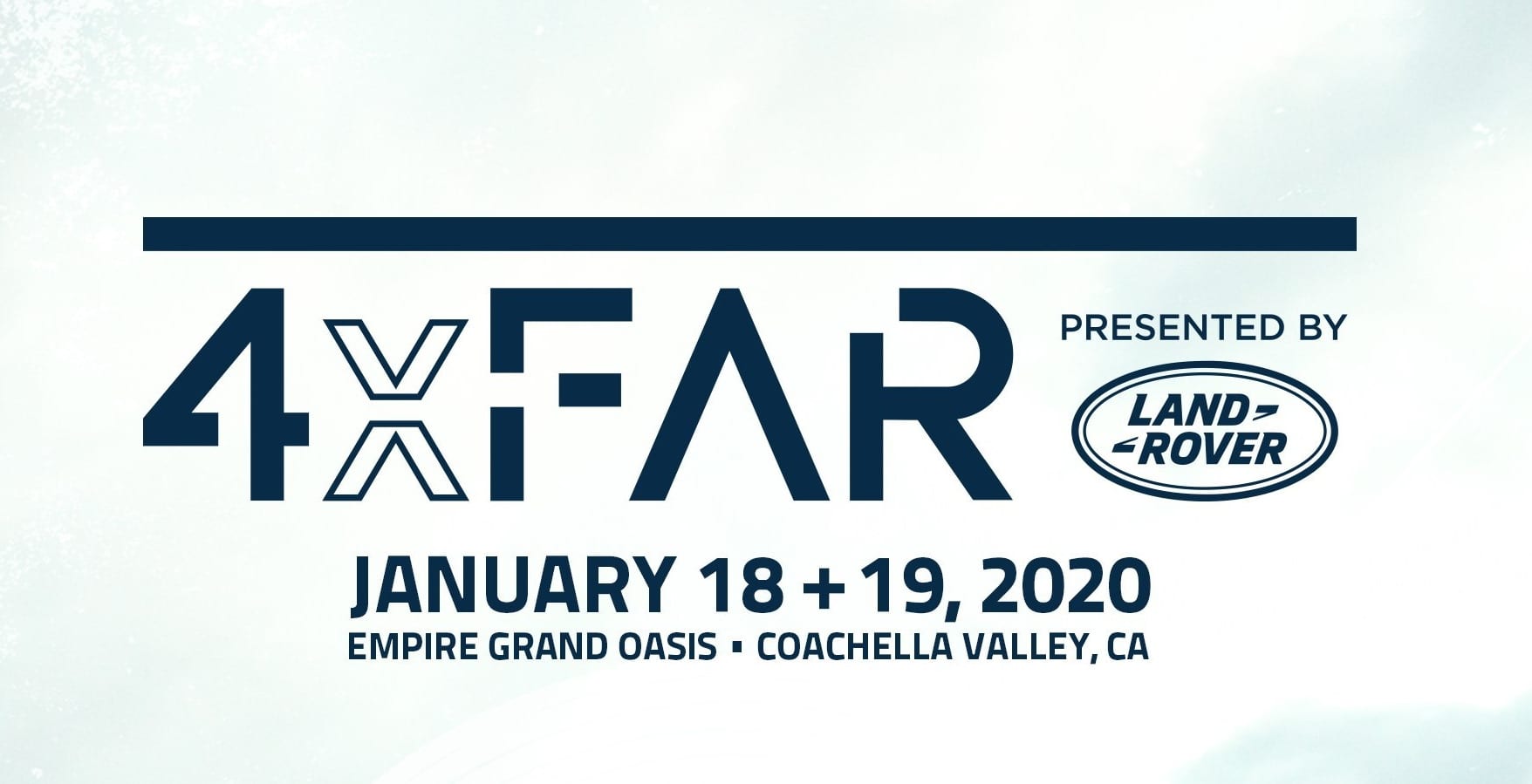 To start off with, Corso Agency has gathered a forward-thinking lineup of artists that span across several genres for your entertainment pleasure. Grammy-winning artist Anderson .Paak & The Free Nationals will take the stage to showcase their unique combination of rap set to multi-instrumental grooves backed by electric guitar, bass, piano, and drums. Additionally, Mark Ronson, Q-Tip, Young the Giant, Mahalia, Maya Jane Coles, LP Giobbi, Chappaqua Wrestling, and Kurt Vile & The Violators have joined the lineup. In a special performance, two-time Grammy-nominated electronic duo Sofi Tukker will further the musical experience in a live set. Tiajuana Panthers will also perform as these surf-rock icons provide smooth harmonies in what DJ Garth Trinidad describes as "an intimate, celebratory adventure."
Aside from the music, 4xFar has partnered with Outside Magazine to provide a connection to the great outdoors with fly-fishing demos, wilderness survival workshops, outdoor photography lessons, yoga classes, and mountain biking adventures. Along with Outside Magazine, Corso Agency has partnered with Land Rover to give attendees the chance to drive the 2020 Land Rover Defender over fifteen acres of off-road courses for a very unique motorsport adventure in the California desert. As part of this experience, attendees will have the opportunity to meet some of the most admired pioneers in the sports industry including pro-surfer Laird Hamiliton and Olympic volleyball champion Gabby Reece as they host a series of daily panel conversations and classes that focus on pushing boundaries and achieving success.
As the festival approaches in the next couple of months, more surprises and experiences will be revealed along with new releases in musical acts. This is sure to be a unique experience for those looking for an adventure as they explore their varying interests and passions or to pick up new ones along the way! For more and for tickets, head to www.4xFar.com.
*Images via 4xfar.com and jambase.com