You're probably reading this wondering what interesting life lessons dance music can teach us. Right? Ok maybe you are not. Believe it or not, there's a lot. Here are just a few lessons we think dance music can teach us about the world, and those around us:
1. Judge No One
EDM  shows are places that many people go to escape the problems and realities of the real world. People wear all kinds of different things, dance in different ways, like different kinds of music, and just plain act differently. The keyword in all of that is different – each and every one of us is different, but we're there for the same reason – because we love the music. While you might not dress the same way as someone else, that doesn't mean you might not have the same favorite DJ, or both love shuffling. EDM is all about unity, and people feel comfortable going to these events without being judged. If you enter a festival with an open, accepting mindset, you will be in a constant state of euphoria and be much more susceptible to good vibes and amazing memories.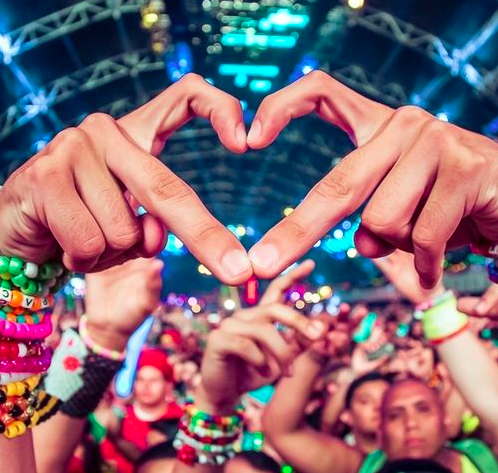 2. Music has the power to heal the soul.
You've all seen the inspirational stories on EDM Instagrams and websites about how EDM can have healing power. If you're hurting, for one reason or another, turn to music to lift you up again. We associate music with happy people and happy memories, and simply hearing your favorite lyrics can move you to a completely different place. Research has even proven this to be true, in cases of healing mentally ill patients. So just remember, when life gets you down, this music can bring you back up.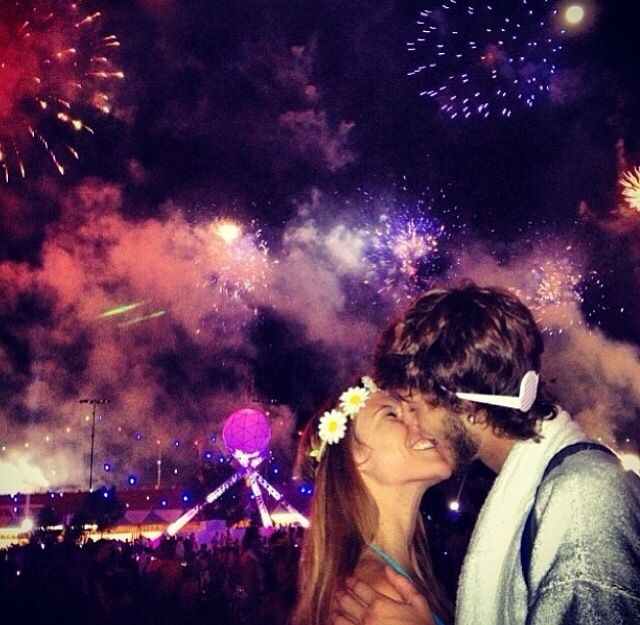 3. Creativity is the freest form of self-expression
This goes hand-in-hand with number 1. Music festivals are an opportunity for you to push creative boundaries and go all out with your outfit, makeup, or group theme. You can make witty Kandi, an inspirational totem, or turn you and your crew into superheroes for the day. The possibilities are endless. And, if you're not one for dressing in a funky way, take in those around you who may be a little more eclectic than you are. Everyone's creative in his or her own way, and becoming more aware of the time and effort people put into their individualism will make you appreciate it that much more.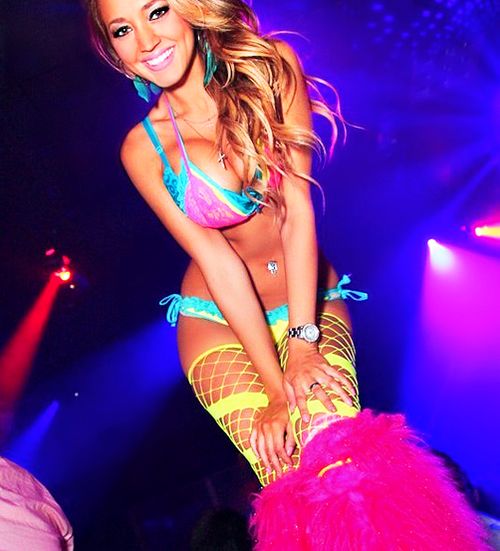 4. Positive energy is contagious
having a positive attitude and ridding yourself of negativity. And, not only that but with the number of people in a condensed space at festivals, it's almost impossible not to vibe off of the people around you. If you choose to surround yourself with positive people who are dancing, making friends, and loving the music, your energy will rise and you will make the most of your night. If you choose to push through the crowd, intentionally bump into people, or criticize the people or DJs around you, you will not only ruin your own night but bring down the energy of the people in your rave squad. The lesson is simple – send good vibes to those around you, and good karma will be forever in your favor.
5. You will always have an EDM family
This may be the most important lesson of them all. Whether you go to a show alone, with one friend, or with a group of twenty, you are surrounded by other ravers, hippies, friends, lovers, mothers, fathers, daughters, sons, and, most importantly, family members. The EDM community is one big family, comprised of people all over the world who spread good vibes, love, positive energy, music suggestions, and unforgettable memories. The person in front of you, behind you, and to your right and left may be a stranger, but deep down, he or she is part of your EDM family. You will always have someone to dance with, talk to, take a picture with, hug, chat, or just plain smile at. Regardless of what's going on in your personal life, these people are your second family. That is what's so special about this community and the hundreds or thousands of people around you. Never forget that.