This has been an exciting Summer in Los Angeles. Seemingly out of nowhere, a collection of intriguing new festivals have sprouted.
Since EDC 2010 lawmakers and county officials have done their best to remove large-scale electronic music events from city limits, and for years it worked. Luckily here in L.A. there is no shortage of innovators eager to make their mark on the city, and before the end of 2018 L.A. will have hosted a fresh series of events all with their own unique flavor.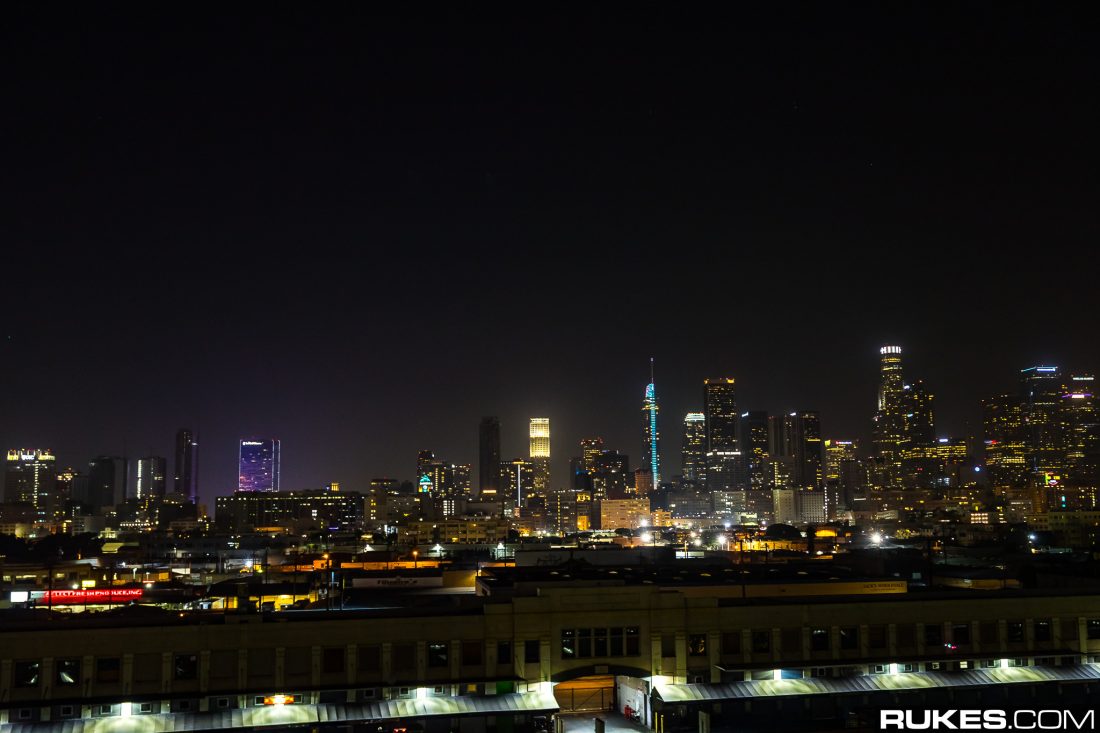 1. AMF Music Festival
The one thing on everyone's mind when Gary Richards started AMF was whether or not he was coming back to L.A.. After all when he was leading HARD he made every effort to make HARD synonymous with L.A.. Going to such lengths as engraving the Downtown Skyline into the company logo.
Barely a year after his exit from HARD though, Richards was back with a whole new brand under his belt. Reading preliminary reviews of AMF it seems the festival was quite successful. People loved the sets and there were few complaints other than basic production issues which are commonplace at any inaugural event.
Most important to note however, is the new venue: The Row. Richards pulled off the near impossible. He found a venue that could not only accommodate an event within the city, but also maintained the aesthetic of L.A.. Landing in the burgeoning arts district, the venue was practically a metaphor for the event itself. An old L.A. relic revamped for a new community of fans. The Row will surely host numerous events, and already has a few more planned like the one below.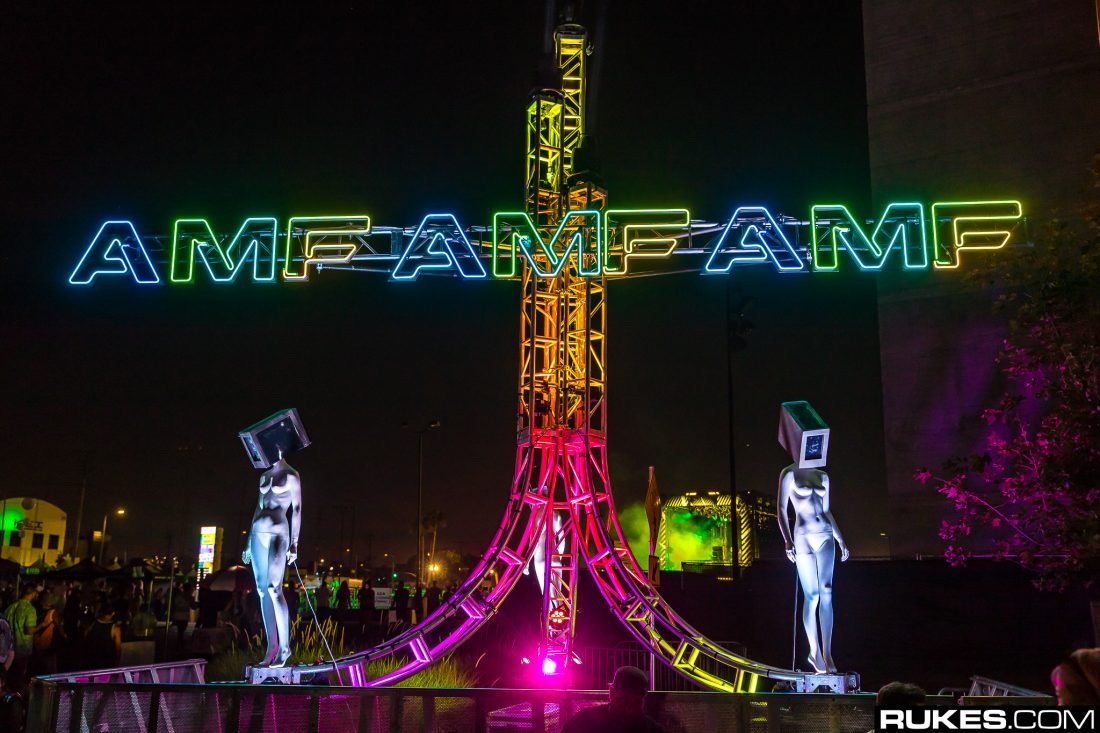 2. Adult Swim Festival
Adult Swim will host their first ever music festival this Fall at The Row in Downtown L.A.. After 16 years on the air, Adult Swim and all its classic characters have waded into every vestibule of popular culture.
On the music side, legends like Flying Lotus and Danger Mouse have borrowed from Adult Swim for their albums. They of course returned the favor by contributing their music to the network via ads and even guest appearances on the shows.
There is even an Adult Swim record label, Williams Street Records, which was founded by Jason Demarco. Demarco has been involved with Cartoon Network since he helped create Toonami. For over a decade the label has released music from Adult Swim characters alongside collaborations with famous artists. In the catalog you can find Dethklok albums right next to "Oh Mama", the song Run the Jewels produced with Rick and Morty.
Now with all this history, Adult Swim are bringing their unique aesthetic to life in DTLA. Flying Lotus is bringing the entire Brainfeeder crew and multiple comedians will perform. Plus the entire event will be infused with the spirit of the best programs Adult Swim has to offer.
Over the last few years the underground dance music community has grown faster than any other scene in L.A.. Large promoters like Insomniac and Underrated Presents did the best they could to keep up, but the city kept shooting them down.
Does anyone remember the Factory 93 Warehouse? Well that was closed for night-time parties after a mere seven events. When Minimal Effort tried expanding to a larger warehouse-style venue, the sheriffs barred ticket holders from entering before shutting the event down early.
Insomniac, however, found a way around this rave onslaught with Secret Project. After throwing a successful day-time event with Carl Cox a few months ago, Insomniac is now expanding that idea into a whole new festival. Rather than battle the city for the classic rave vibe, they have curated an Ibiza-esque outdoor setting and a lineup full of heavy-hitters. They have gone even further into the culture of L.A. by partnering with trendy restaurants like Majordōmo to offer authentic V.I.P. experiences.
In a shocking turn of events, HARD announced this week that their Halloween extravaganza, Day of the Dead, will return to Los Angeles State Historic Park this November. This will be the first Day of the Dead since 2015, and the first HARD event in L.A. since 2013.
HARD's return to the city limits is big news for seasoned fans. The years at L.A. Historic Park are what made HARD a real contender in the massive festival scene. Now with Insomniac running the show, they found a way to reintroduce the event without mimicking Escape. There is no information on the lineup just yet, but with a 21+ age limit and a return to the city, this event is sure to be special. It might even open doors for a new generation of events at L.A. Historic Park.
Tyler, The Creator's fun alternative event has been a favorite in L.A. for several years now. As Tyler himself ascended in the world of hip hop, the festival has garnered continuously improving lineups. What started as party for the OFWGKTA crew has now hosted legends like Justice, Lil Wayne and more.
After it was announced that the space in Grand Park wherein the festival was held would be filled by a new George Lucas museum, the 2018 carnival moved to Dodger Stadium. Camp Flog Gnaw is a hip hop event so it hasn't faced the same kind of pushback as HARD or Insomniac, but Dodger Stadium has never been used for this sort of event in the past. So this event also represents a new opportunity for L.A. festivals. Plus they have Kids See Ghosts on the lineup. Kanye and Cudi will surely destroy together.
All AMF Photos and Cover Photo by Rukes