As the month of October comes to an end, all across the US festival-goers' alike start preparing for one of the most sought out holidays of the year: Halloween. A holiday where you can be anyone or anything your heart desires, and we at EDM Maniac are super excited for the return of one of the largest Halloween celebrations in the country: Escape All Hallows' Eve (formally known as Escape from Wonderland) presented by Insomniac Events.
This year the annual event makes an explosive two day return in all it's glory to a venue that far too often holds significance within the Southern California electronic music festival community. Returning to the National Orange Show Center in San Bernardino, CA; expect a twisted world of dark creatures lurking around the grounds alongside an out-of-this-world production and epic soundtrack set to make Escape: All Hallows' Eve one that you will not forget. Here are just some of the reasons why we're excited for this year's event.
The Return of the Mega Structure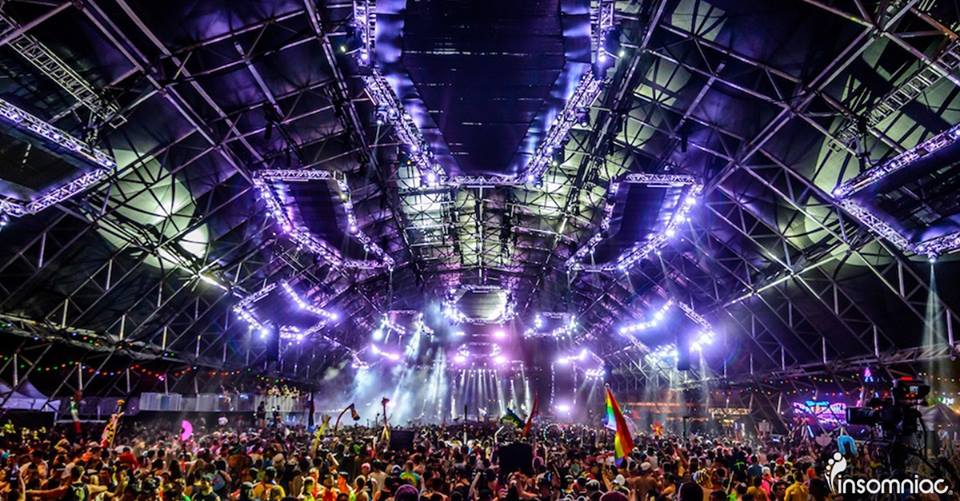 Making its triumphant return to Southern California is the the one and only Megastructure which was also at the first-ever Escape from Wonderland in 2011. Having gone through quite a bit of transformation over the years including a bigger presence as seen at this year's EDC Las Vegas; this larger than life stage will once grace the festival grounds to house some of the biggest names in the dance music scene. Earning the title "Slaughterhouse" at Escape, expect a slaughter of sorts as an elaborate combination of production and music cut away at the life's troubles for a few hours.
The Insane Line Up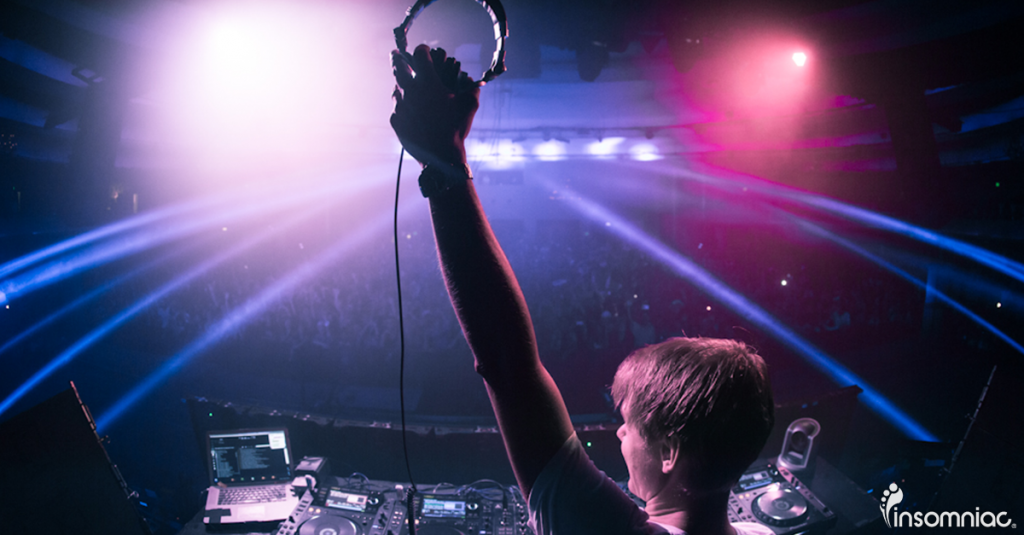 Insomniac's annual Halloween event has always brought a diverse lineup when it comes down to it's festivals, and this year is no exception.  Artists ranging from of some biggest in the world such as Tiesto, Armin Van Buuren, Steve Angello, Dash Berlin to up and coming talent making their mark in the industry such as Oliver Heldens, Duke Dumont, and Jordan Suckley. Expect a bit of everything for this years music entertainers who will guide the audiences through the night with their twist on some of today's biggest festival melodies . Some highlights include curated stages from Laidback Luke & Friends and ENTER. presented by Richie Hawtin (and guests). These are the many talented artists you can find lurking in the sounds of Escape.
The Return to the NOS Center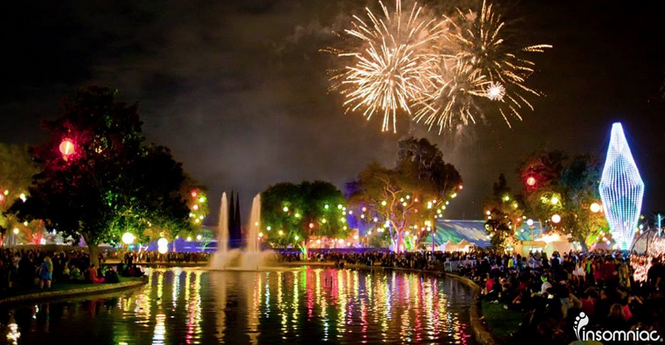 The National Orange Show Center (NOS for short) has been home to some of Insomniac's previous iconic festivals from the earlier days of EDC to the most talked about "Wonderland" series. After relocating most of the festivals to various venues across the nation, most wondered when Insomniac would make its return to the grounds that most previously referred to as "home." As the first-ever Escape was held on the grounds back in 2011, Insomniac decided to make its festival return to the grounds in a way that only they can top. By transforming a pretty desolate concrete venue into a full scale festival city, every section of space will be carefully put to use. The iconic lake will most likely make its return where festival goers can enjoy the view under the Electric Sky.
The Interactive Layout
It is no surprise that with any Insomniac festival we can expect an interactive layout of sorts layered with carnival rides, art structures and various other surprises. As outlined for Escape, expect two mazes: Alice's House of Horrors and The Looking Glass; both lurking with ghouls that nightmares are made of, and mind twisting mazes that will leave you in a daze. Art structures such as the One Eyed Monster featuring 24 ground trembling speakers and the Cactaferrum which feature various phases of a plant life to serve as iconic guide points and structures to amplify your experience. Carnival rides such as the Yo-Yo and Century Wheel (ferris wheel) will be available for those that wish to take part, all free of charge for attendees.
The Performers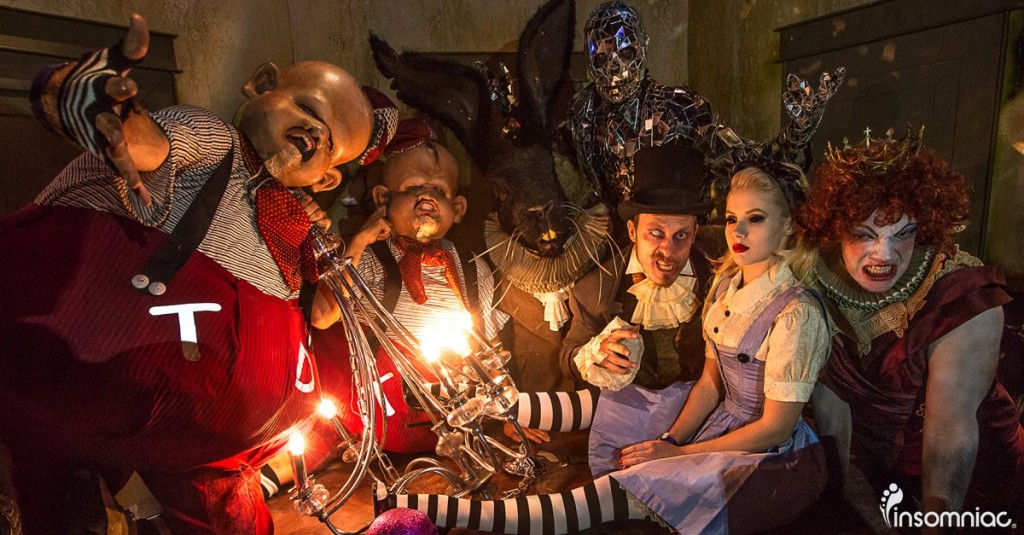 A variety of performers will immerse themselves on the festival grounds interacting with the crowd. Do not be alarmed if they come chasing you down as they willfully have been known to give attendees a scare or two. Whether its "Alice's Evil Vengeance" or the "Demon Frankenstein Hare", the performers always make sure that your experience is nothing short of a memorable one. We have to hand it out to them as they really add to what makes Escape truly one of our favorite events.
The Production Value and Stages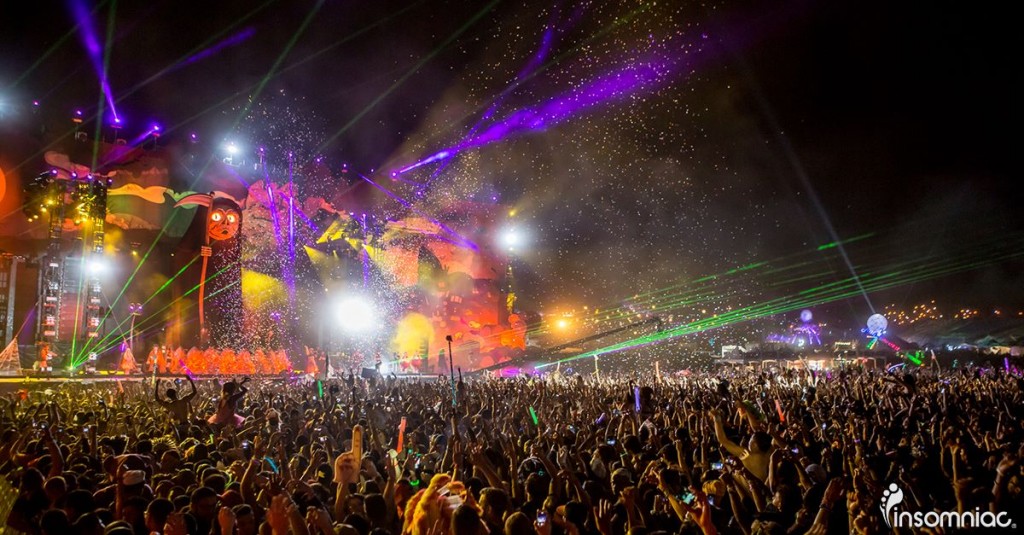 Insomniac is well known for the themes it garnishes year after year. Festival after festival,  state of the art production value is clearly displayed. Using some of the structured bunkers, human made life-sized stage tents, and an impressive interactive mega domed structure, expect some of the most intense visual production from a mixture of lasers, CO2, and hopefully those crazy LED panels that hover above the crowd in the megastructure as they did at EDC Las Vegas. It is without a doubt that you will not be disappointed with the amount of quality and detail this year's five stages (the Slaughterhouse, Ghouls' Graveyard, the Chopping Block, Cannibals' Tea Party, and Bayou Voodoo Mansion) will bring to life all for you to enjoy.
The Headliners (we're talking about YOU!)
"You are the Headliner" is one of the major mottos that Insomniac has embedded in all its festivals and events respectively. With that being said, we look forward to the great vibes and audience participation that Escape: All Hallows' Eve will bring this year over the course of two amazing days. Everything from the mind-bending/creative costumes, exquisite kandi and perler pieces, to the humorous totems that stand out in the sea of revelers really makes for an incredible headliner experience. Always remember to watch out for one another, but most importantly have fun and rave responsibly.
We will soon see you Escape All Hallows' Eve… if you dare!
— Eddy
Tickets: www.escapeallhallowseve.com
Photos: Insomniac