Nestled in the foothills of the Rocky Mountains, Sonic Bloom Festival was founded in 2005 by Jamie Janover and a group of dedicated artists and musicians who shared a passion for music, art, and community.
Over the years, Sonic Bloom has grown in popularity and size, becoming a beloved destination for music and art lovers from around the world.
The festival has maintained its commitment to showcasing cutting-edge electronic and live music, immersive art installations, and a diverse range of workshops and activities.
Sonic Bloom Festival has also been at the forefront of the transformational festival movement, which seeks to create a unique and transformative experience for attendees by combining music, art, workshops, and community building.
In its nearly two decades of existence, Sonic Bloom has faced various challenges, including natural disasters, logistical issues, and financial hardships. However, the festival has persevered, thanks to the dedication and passion of its organizers and supporters.
Today, Sonic Bloom Festival continues to evolve and grow, remaining a unique and inspiring event that celebrates music, art, and community. Here are some of the many things that allow Sonic Bloom Festival to continue to be a one-of-a-kind event.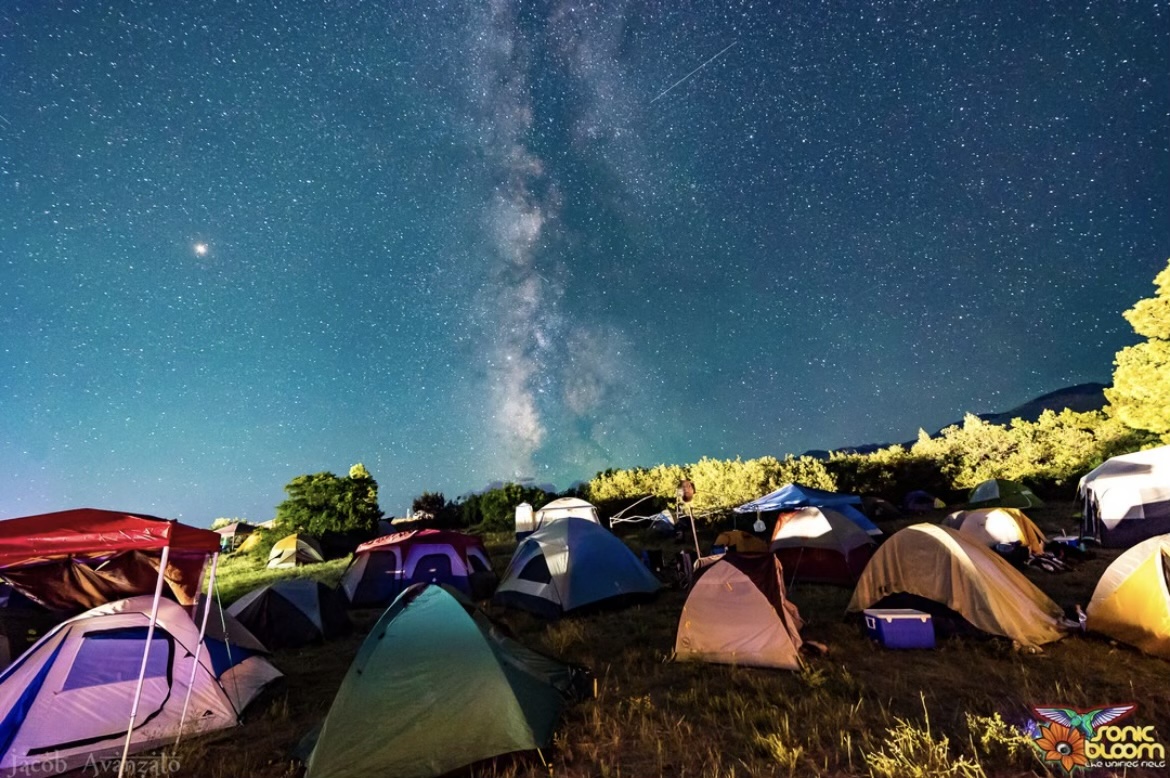 1. Location
Sonic Bloom Festival takes place in a unique location in Colorado, USA. The festival is held at Hummingbird Ranch, which is a beautiful and picturesque venue located in the heart of the Rocky Mountains, allowing festival attendees to connect with mother nature throughout this transformational weekend.
During the Opening Ceremony, everyone gathers to give thanks to the land. From the local tribe instructors to the harmonic crowd interaction, it was the perfect way to show gratitude and the tribe who graciously allowed Sonic Bloom to be there.
2. Art installations
Sonic Bloom Festival is known for its impressive and unique art installations that are spread throughout the festival grounds. These installations are created by talented artists from around the world and add to the festival's vibrant and creative atmosphere.
Often interactive and immersive, encouraging attendees to engage with the art and become a part of the experience, some of the installations are designed to be climbed, sat in, or walked through, while others incorporate light, sound, and projection mapping to create a multi-sensory experience.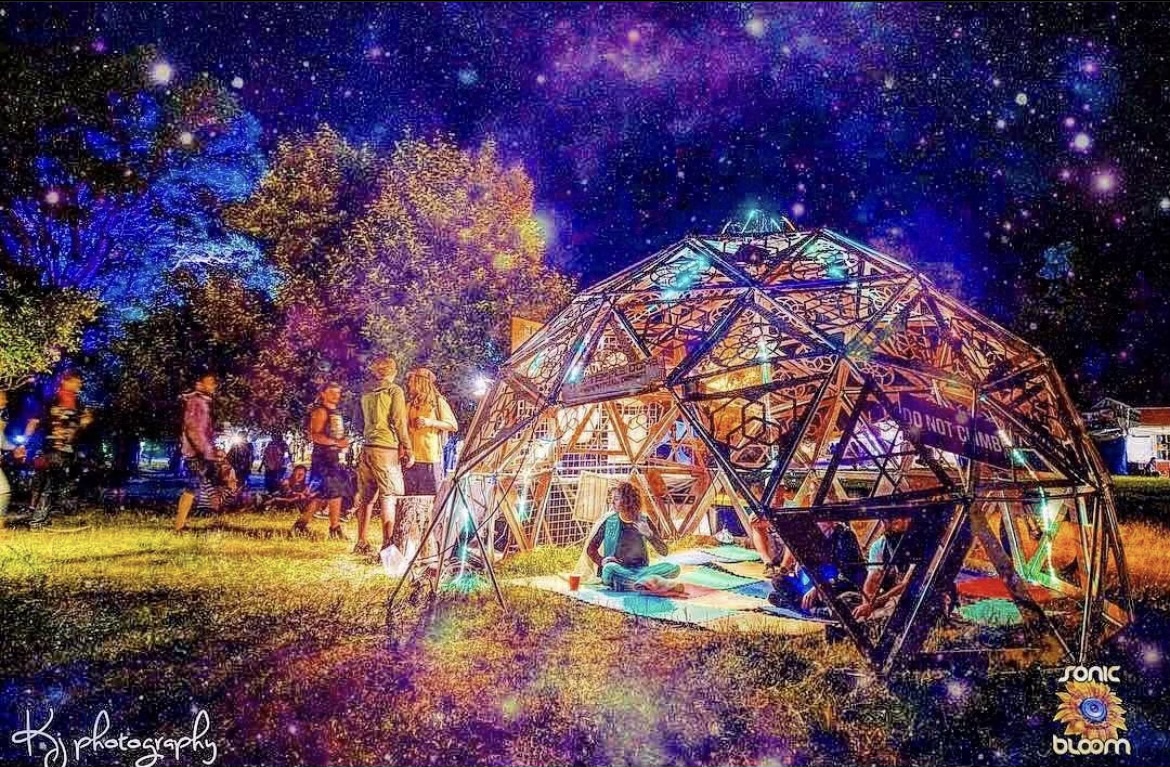 3. Workshops
Sonic Bloom Festival offers a wide range of workshops and classes that cover a variety of topics related to personal growth, creative expression, and sustainability.
The workshops are designed to be interactive and engaging, providing attendees with the opportunity to learn new skills and connect with other members of the festival community. From music production, to dance, to environmental practices there is an opportunity to grow and evolve in many realms at Sonic Bloom.
4. The Lineup
Sonic Bloom Festival features an eclectic mix of musical acts from various genres such as electronic, funk, and world music. The festival is known for showcasing up-and-coming artists as well as established acts, creating a diverse and exciting lineup for attendees.
This year the lineup features big names like Clozee, Tiedye Ky's live band, Lotus, and Papadosio. With many rising artists featured on the lineup, it gives attendees the opportunity to discover new sounds like Inzo, Zilla, and Superave.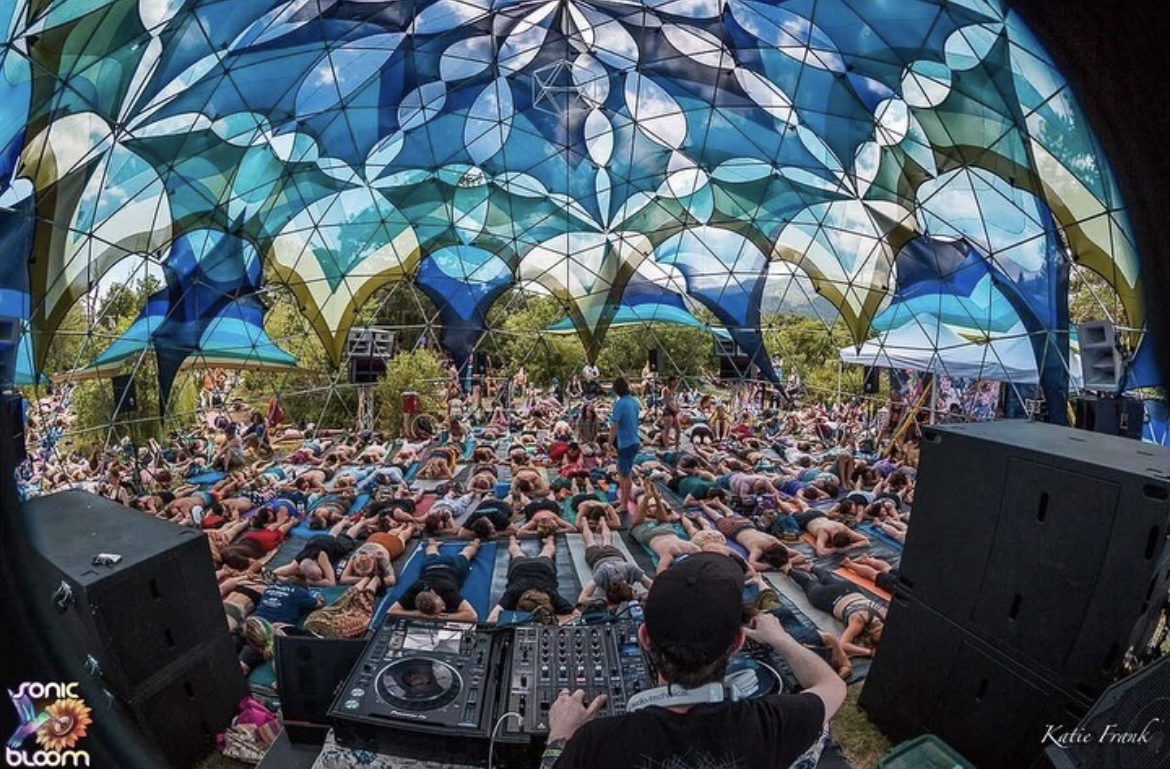 5. Visuals
The visual aspect of Sonic Bloom Festival is a major component of the overall experience, and the festival is known for its stunning and immersive visual displays.
One of the most notable visual features of Sonic Bloom is the use of projection mapping, which allows artists and designers to project images and videos onto surfaces such as buildings, trees, and sculptures.
This technique creates a dynamic and ever-changing visual experience, with images and patterns that can morph and evolve over time. Many of the stages at Sonic Bloom feature large projection screens that display intricate visuals that are synchronized with the music.
In addition to projection mapping, Sonic Bloom also features a variety of other visual elements such as lasers, LED lights, and fire performers.
6. Sustainability
One of the main focuses of Sonic Bloom Festival is its commitment to sustainability and taking steps to minimize its environmental impact. The festival promotes eco-friendly practices such as recycling, composting, and reducing waste, and encourages attendees to do the same.
The festival provides free shuttle services from nearby cities and encourages carpooling and bike riding to reduce carbon emissions. In addition, the festival uses biodiesel generators to power the stages and other equipment, which reduces the festival's reliance on fossil fuels.
Another way that Sonic Bloom promotes sustainability is through its commitment to eco-friendly practices. The festival uses sustainable materials for its art installations and structures and works with local farmers to source organic and locally grown food for the festival's food vendors.
One of the most unique things about Sonic Bloom is "Permaculture Day." The Permaculture Day typically includes a variety of workshops and classes related to sustainable agriculture and permaculture, with topics ranging from composting and soil regeneration to agroforestry and water conservation.
These workshops are led by experienced permaculture practitioners and provide attendees with practical tips and techniques for implementing sustainable agriculture in their own lives.
All images provided by Sonic Bloom.