We all know them as the crazy Swedish duo comprised of Olle Corneer and Stefan Engblom who are banana obsessed, champagne pouring, pillow fighting DJs touring the world. But there's actually a lot more to these two and their careers than meets the eye. With their Voyage show coming up tomorrow, here are 8 cool facts about Dada Life to keep you informed and get you excited for the 18th in Southern California.
Olle and Stefan met in a line at Disneyland, and became both a world-renowned DJ duo and also best friends.
The Dada Life "Banana" came to be the symbol for their show because they needed energy and potassium from touring all of the time…it simply expanded and became the theme of most of their shows.
Dada Life was taken into custody by Swedish customs when attempting to head to Miami in March of 2013 because (supposedly) they attempted to claim Dada Land as a sovereign nation. The hold-up caused them to miss out on a large chunk of their tour schedule, and they weren't granted their passports back for almost a month.
Their rider consists of 10k of bananas and a few bottles of champagne for every show.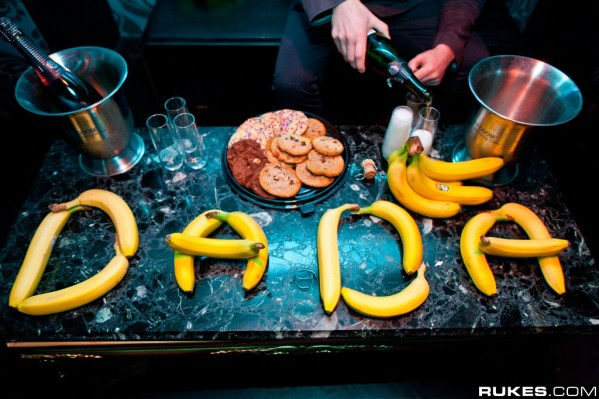 Dada Life are one of the few who don't actively collaborate with other DJs (they do, however, have special vocalists on songs, such as Sebastian Bach). When asked why, Olle said that they're usually fine doing their own thing.
They created "Dada Land Passports" to award to lucky fans that grant them access to any Dada Life show. Dada Life Independence Day also falls on March 6.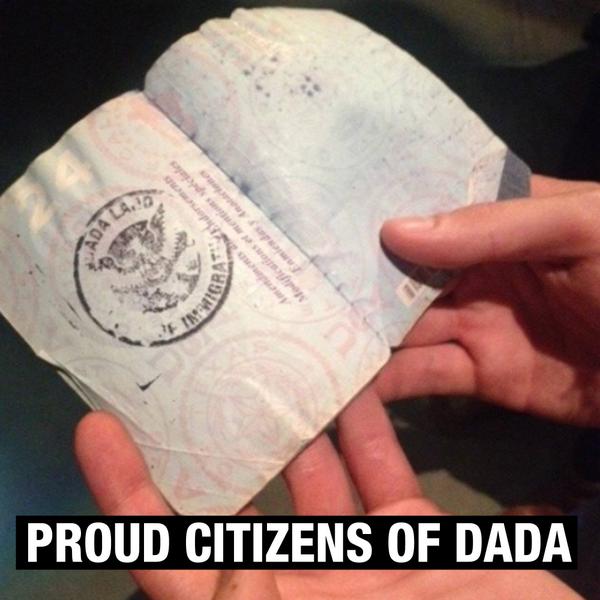 Dada Life is behind the "Bottom 100 DJs" poll, courtesy of THUMP, which pokes some fun at the DJ Mag Top 100 annual poll, which claims to rate the best DJs in the world based on fan voting. Last year's "top" Bottom 5 were (in order): deadmau5, Paris Hilton, Pauly D, David Guetta, & Steve Aoki.
They hold the Guinness World Record for largest pillow fight with 5,500 participants (this occurred in 2013 during a sold-out show in Chicago). They hope to break this record this weekend at The Voyage in Southern California.