Anyone who is into house and techno in San Diego has heard of the dance music brand FNGRS CRSSD.
From their bi-annual CRSSD Festivals, holiday events, after-parties, and club shows, the promotion company is known for bringing huge and underground names from all across the world to San Diego.
But how has FNGRS CRSSD taken over San Diego?
The Beginnings Of FNGRS CRSSD
LED Presents was the leader in "EDM" events in the area all the way back in 2014. But for those looking for high-quality, underground house and techno, there was a lack of availability, especially in the smaller city of San Diego. Enter, FNGRS CRSSD, who from the beginning has been able to introduce huge and innovative talents in-house and techno that are still huge artists today.
According to Resident Advisor, the company began around July of 2013 and hosted events with Evian Christ, T. Williams, and Soul Clap. The earliest event we could find was in February of 2014 with The Martinez Brothers and Mikey Lion, two prominent producers and DJs that have started their own labels and continue to headline all across the world. This event was co-run with LED Presents as the main player at the time.
They began to host recurring weekly events at San Diego's Bang Bang, regular shows at L.A.'s Sound Nightclub, and, after partnering with Goldenvoice, hosted pop-up events at Coachella and Splash House. This partnership led to the first-ever CRSSD Festival.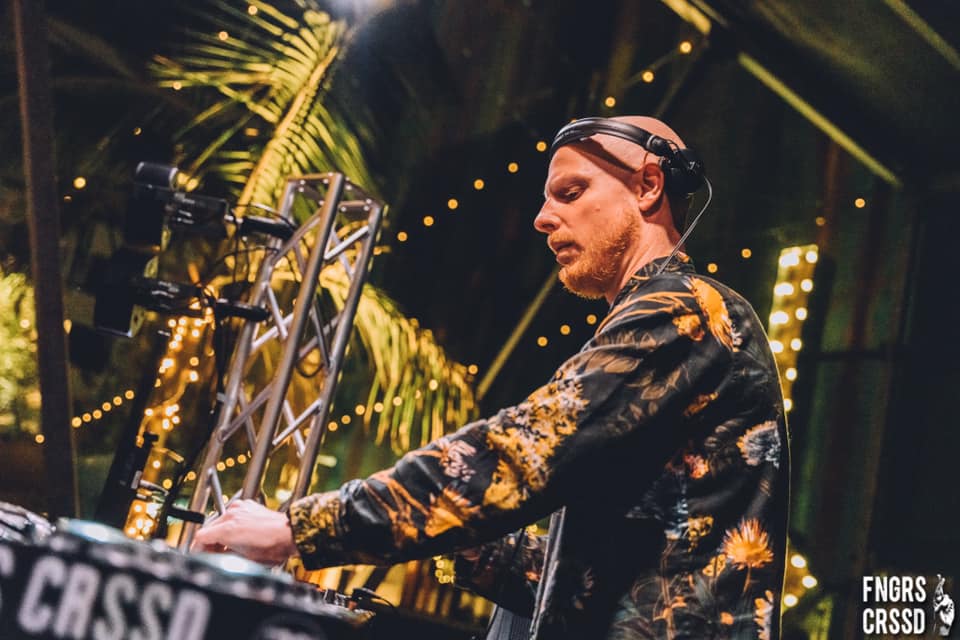 CRSSD Festivals Make Waves
The first-ever CRSSD Festival was held in partnership with Goldenvoice on March 14, 2015, with a lineup that featured dance music giants like ODESZA, Jamie Jones B2B Seth Troxler, Damian Lazarus & The Ancient Moons, Patrick Topping, and Wax Motif. They even had one of the first live Pleasure State sets with Anabel Englund, Lee Foss, and MK.
CRSSD Festival was the first event of this size and kind to happen at San Diego's Waterfront Park and one of the first 21+ festivals in Southern California. Billboard stated that the company was inspired by Sonar and BPM to promote forward-thinking acts that combined live and DJ performances, something largely missing from the mainstream American market at that time. This first festival left a mark on the festival industry and showed that not only was there a market for these specially curated events, but it was also something people craved. We've heard from an Uber driver that CRSSD is the "unspoiled Coachella."
EDM Maniac went to the first CRSSD and raved about the casual energy and more mature crowd. Our editor Harry Levin also went to the first CRSSD and spoke about what made it so unique, "at that time, festivals of this caliber were banned in Los Angeles and moved to San Bernardino or Las Vegas. Insomniac and HARD lineups were all starting to look the same, so this was a big shakeup."
Soon FNGRS CRSSD began adding more and more events to its repertoire. In 2016, they hosted a Halloween event called GROUNDWATER at Petco Park. This would begin another longstanding relationship with Petco park for hosting dance music shows and two-day festivals. This lineup was also huge with returning names Justin Martin and Damian Lazarus as well as Lane 8 and special guest Hannah Wants.
Even more two-day and one-day events began sprouting up like DAY.MVS and FRGHT.MVS would display its ability to not only bring promising new and international talent to the States but also its ability to keep these artists for years to come. Claude VonStroke, Maya Jane Coles, and Felix Da Housecat were all featured on the 2017 CRSSD Festival lineup and would later return to events in 2021 and 2022. Even ODESZA, a headliner from the very first CRSSD Festival, made the 2023 CRSSD festival one of their stops after their first tour back in 2018.
Last festival before COVID
FNGRS CRSSD seemed to be on a festival and event roll, much like many of us, until COVID began to loom. Many remember Spring CRSSD on March 7, 2020, as the last festival before large-scale events were canceled well into 2022. The lineup was once again stacked with Gesaffelstein, Rüfüs Du Sol, Carl Cox, and Charlotte de Witte, but many other festivals were beginning to pull out. Ultra Miami and SXSW had just been canceled and festival goers waited anxiously to find out if CRSSD would be halted, only to see it be allowed to go forward.
EDM Maniac's editor Harry Levin also went to this event and said, "everyone had great vibes and really didn't think much of it, which was naïve of course."
This would be the last CRSSD event until 2021's FRGHT.MVS following a chain reaction of show and festival cancellations all around the world.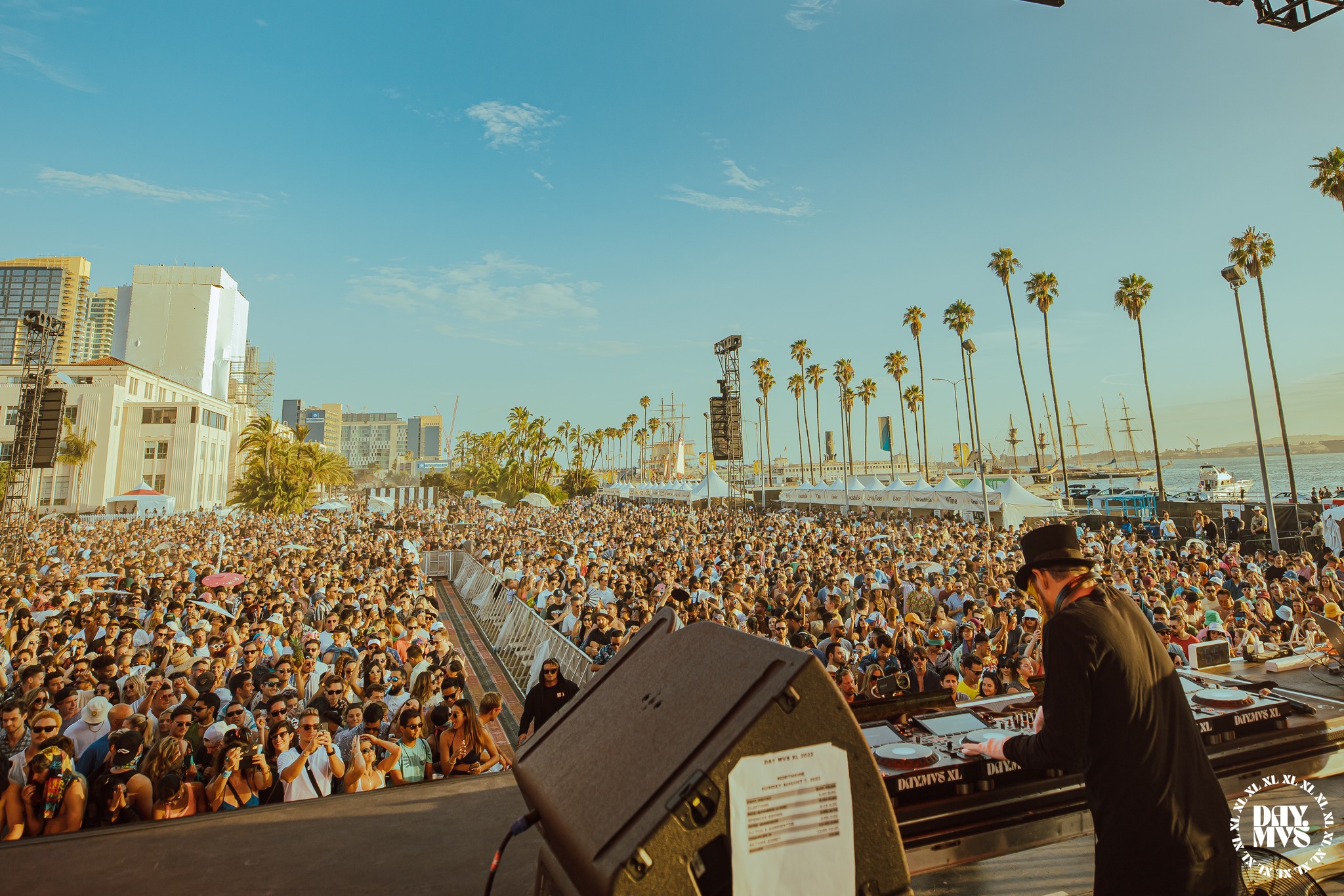 But FNGRS CRSSD appears to have roared back with a vengeance. Their Spring and Fall CRSSD festivals are back in full swing as are their weekly shows at Beach House on Mission Beach or Spin Nightclub. Their caliber of artists has also continued to only grow with Channel Tres, Franky Wah, Camelphat, 999999999, Kyle Watson, and more.
They also recently hosted a brand-new, two-day New Year's festival entitled Proper NYE/NYD which was able to use the full field at Petco Park for the first time. This successful event had names like Kaskade, Eli Brown, Hi-LO, Fisher, and John Summit, to name a few.
FNGRS CRSSD only continues to push the boundary of house and techno and takeover San Diego with an underground sound.
All images from CRSSD and FNGRS CRSSD