If you go to any nightclub, set, or festival, there's one song guaranteed to get the crowd moving: "Do It To It" by ACRAZE.
The track currently has almost 500 million streams on Spotify- that's half a billion. This brings the producer to a level seen by some of the biggest artists on the planet like Diplo, Tiësto, and David Guetta. But they also have decades of shows, side projects, and genre explorations under their belts.
ACRAZE, also known as Charlie Duncker, has seen a meteoric rise since the banger dropped in 2021. In one year he went from playing "maybe one show a month" as he told Billboard, to some of the biggest stages in the world like Ultra and Tomorrowland. Not since The Chainsmokers' "Closer" in 2016 has a song gone so incredibly viral. 
Early Years
ACRAZE was born in Long Island, New York, in 1995 before moving to Orlando when he was around seven. He says he truly grew up in Orlando and was shaped by the culture there.
In an interview with EDM.com, ACRAZE admits that growing up, he "was not very musically inclined," but realized during his senior year of high school he wanted to become a DJ. In 2017 he released his first original work, "Pull Up," on 4B's Maca imprint. The piece is a 2017 EDM banger with a trap-inspired beat, perfect for fist-bumping. But this sound is incredibly different to what ACRAZE is now known for.
The producer actually began as a trap and dubstep artist, eventually collaborating with 4B in 2019. But he didn't truly feel connected to the sound like many of his influences. ACRAZE stated to EDM.com, "In the bass scene, there was a lot of competition and I didn't feel like I had my own space." This was when he pivoted to the danceable tech-house sound that skyrocketed him to success.
In 2020, the pandemic hit and many producers found themselves lost with no direction without live events. But ACRAZE used the downtime to explore his sound. Citing Chris Lake as an influence, he released "Marco Polo" in 2020 on Malaa's Illegal Mixtape Vol.3 compilation. The song is pure tech-house with booming bass and a deep vocal saying "You can't find me Marco Polo".
This was a turning point as ACRAZE began to pump out music like never before, invigorated by this newfound passion. He performed his first house set on New Years Eve in 2021 and pivoted from his bass roots. He was newly inspired by the nostalgia of old records and released a rework of Lipps Inc.'s 1979 disco classic, "Funky Town."
The difference to his earlier releases is significant, but authentic in a way only ACRAZE is. In an interview with EDM Maniac, a member of his team stated, "It's almost impossible for him to not be authentic. It's just who he is."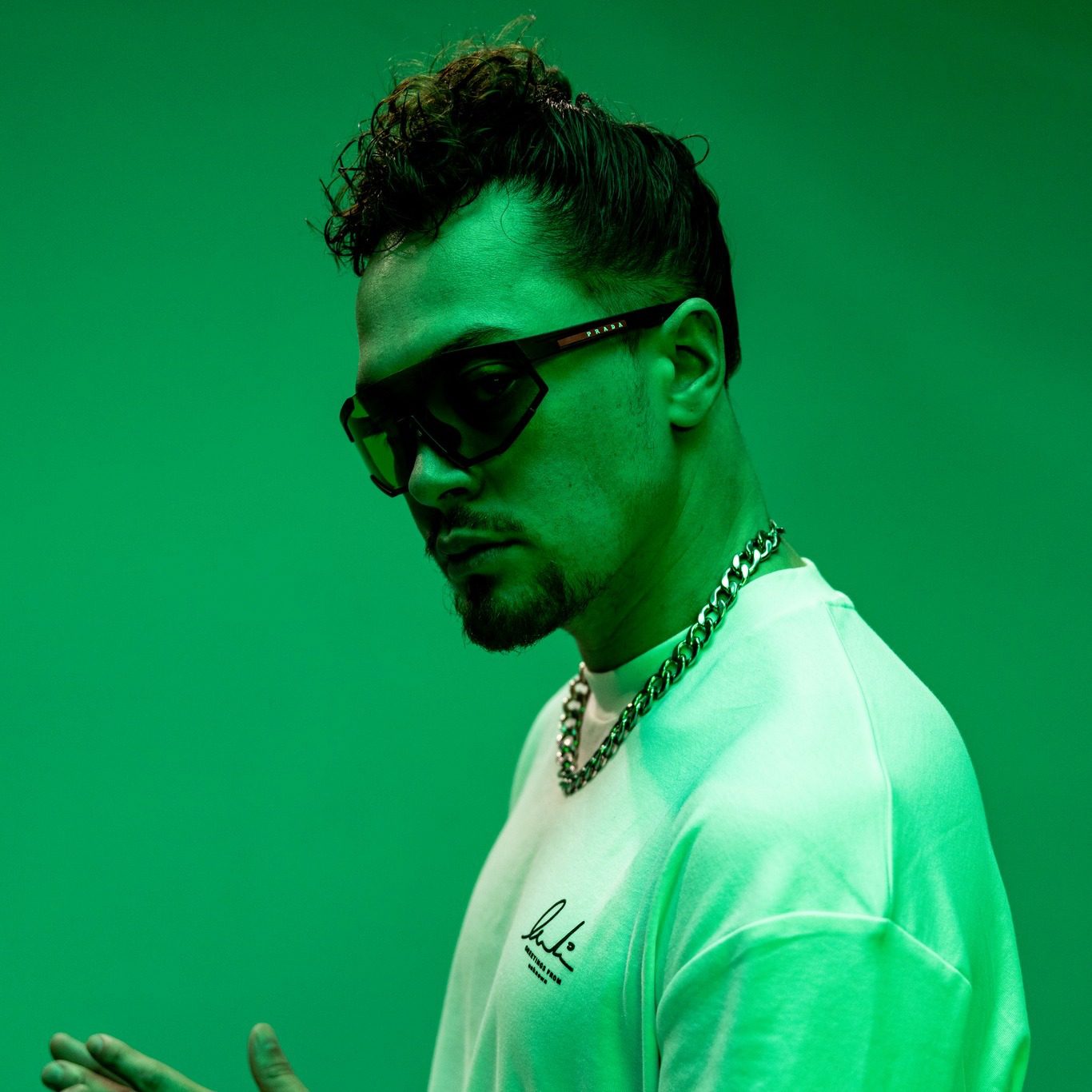 Enter "Do It To It"
This genuine love for house ultimately led him to his magnum opus, "Do It To It," which came to be one morning when he was watching Instagram stories. He saw a clip in which a friend showed off her new car with Cherish's 2006 R&B hit, "Do It To It" in the background.
The sound glitched and an hour later he had his inspiration, a full beat behind the track, and a rough draft of what would be the biggest hit of 2021.
He performed "Do It To It" for the first time live in Orlando on New Years with Tchami and the crowd's reaction told the whole story. ACRAZE stated, "The next day I woke up to like 500 to 600 DMs and that never happens to me. Everyone wanted to know what the song was called. When I showed my manager, that's when we realized that we've got something special here."
Artists like DJ Snake, Malaa, Martin Garrix, and Carnage (now known as Gordo) rinsed the track and everyone kept asking, "Whose song is this?"
"Do It To It" officially dropped on August 20, 2021, on Thrive Music/Virgin, and it went absolutely viral. Since then, ACRAZE  has performed on some of the biggest stages across the globe. Ultra Music Festival, Countdown, and Audiotistic San Diego were instrumental in setting the stage for his rise.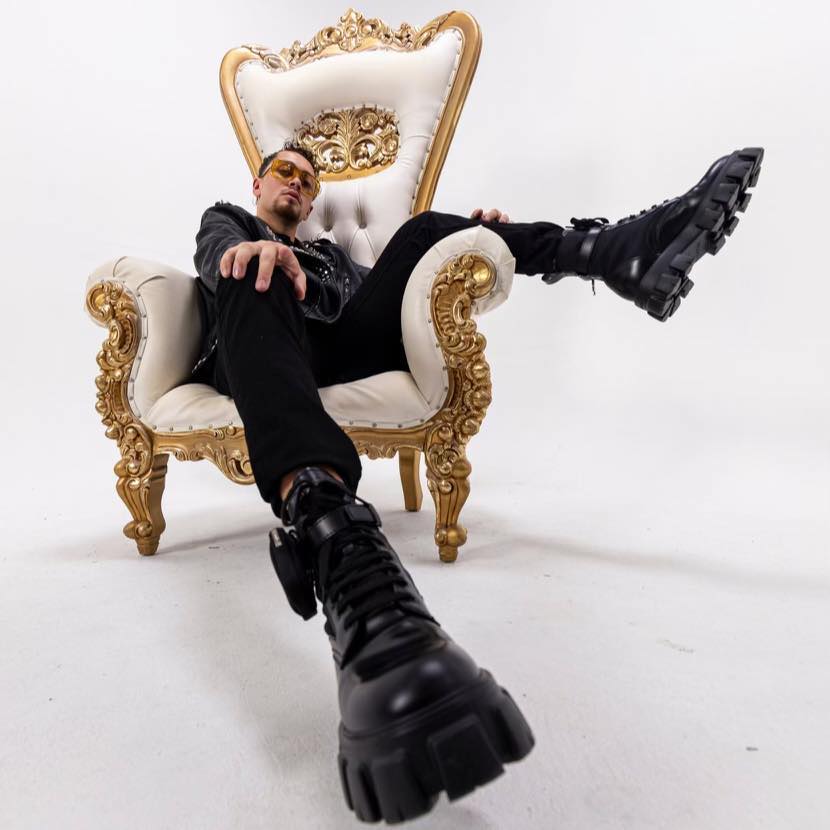 Today
Now his career has gone full circle, performing on the main stage at Tomorrowland alongside icons like Afrojack, Charlotte De Witte, and- the faces of Tomorrowland themselves- Dimitri Vegas and Like Mike.
ACRAZE told EDM Maniac that he used to practice DJing in front of a mirror and pretend like he was on the mainstage of Tomorrowland in front of thousands of people. Now booking a headlining spot is a moment that he said makes him emotional. He had never even been to Tomorrowland before this point, only watched the livestreams.
He met Dimitri Vegas & Like Mike in Ibiza recently, and told EDM Maniac they were very complimentary and said he was "paving the way for producers." An obvious pinch-me-I'm-dreaming moment for the young artist.
But ACARZE is still so incredibly humble. At 26 years old, he doesn't talk like someone whose festival sets are packed to the brim. He speaks like your friend from elementary school you just ran into after ten years and still has nothing but good things to say about your childhood together.
As for the secret to his success? He says "Just be you, be yourself, and have fun. Don't follow anyone else's success. Find your own love and find your own passion." 
ACRAZE's remix compilation for "Do It To It" just dropped with tracks by Subtronics, Sub Focus, and Tiesto, and he's currently on the Summer leg of his "Do It To It" Tour all over Europe. The sky is the limit for the young producer, so be on the lookout new music, shows, and projects.
Follow ACRAZE on Instagram and Twitter to keep up with his volcanic career.
All images from ACRAZE