When Stephanie Oh first busted out some dance moves inside the Yuma tent at Coachella 2016, she had no idea she would ever be playing there. At the time, the Korean-American singer, instrumentalist, producer and DJ had just moved to Los Angeles from the East Coast of the US. She had been in Southern California for three months, was a product manager working in tech, and Coachella was her first-ever music festival.
"It's not like I moved here with aspirations of being a DJ," Oh says to EDM Maniac. "That was not even in the picture and so when I entered the Yuma for the first time, I was like 'This is just a really fun magical place.' I didn't even wistfully think about if I could play there one day. I just thought 'This is great.'"
But by the time Oh returned in 2017, she had spent a year reveling in the Los Angeles raving lifestyle, attending Hollywood's Sound Nightclub on a regular basis, several Insomniac festivals like Escape Halloween, and warehouse parties around the city. Now, the interest and the intrigue were there.
"By the time of my second Coachella the thought was in my mind," Oh says. "I felt very connected to this, and I wondered what would it be like to be up on that stage [in the Yuma tent]."
Oh is speaking to EDM Maniac behind the Do LaB during the second weekend of Coachella 2022. Butterflies made of rhinestones are stamped on her face and she just performed her set in the Yuma tent under her artist name of SOHMI.
Between Coachella 2017 and this past April when she performed, Oh not only attended every Coachella that was able to happen in the wake of the pandemic, but her career as an artist has taken her worldwide.
She performed at Ultra Music Festival in Korea, along with major festivals in the US like Outside Lands, CRSSD Festival, and Seismic Dance Event, while providing direct support to artists like Boris Brechja and Michael Bibi.
On the release front she has shared music on Astralwerks, Yotto's Odd One Out, and her own record label, Permission in addition to contributing vocals to music from artists like Booka Shade.
Growing up training in classical piano and developing her skills as a vocalist, the music spark existed in Oh long before she stepped into Yuma, but like her fellow ancestrally-Korean artist Peggy Gou, her early slot time in the Yuma will serve as yet another measure of growth in her artistry.
Two Coachellas after Gou's 2018 debut in the Yuma tent, she went from playing early in the day to having an hours-long line to get into the Yuma just to see her. In 2022, SOHMI performed at 1PM in the Yuma tent, and with her meteoric trajectory alongside the continuing explosion of house and techno in the US, anything could happen two Coachellas later.
Below Oh discusses with EDM Maniac her experiences playing in the Yuma, what it took to get there, and what's going to happen next: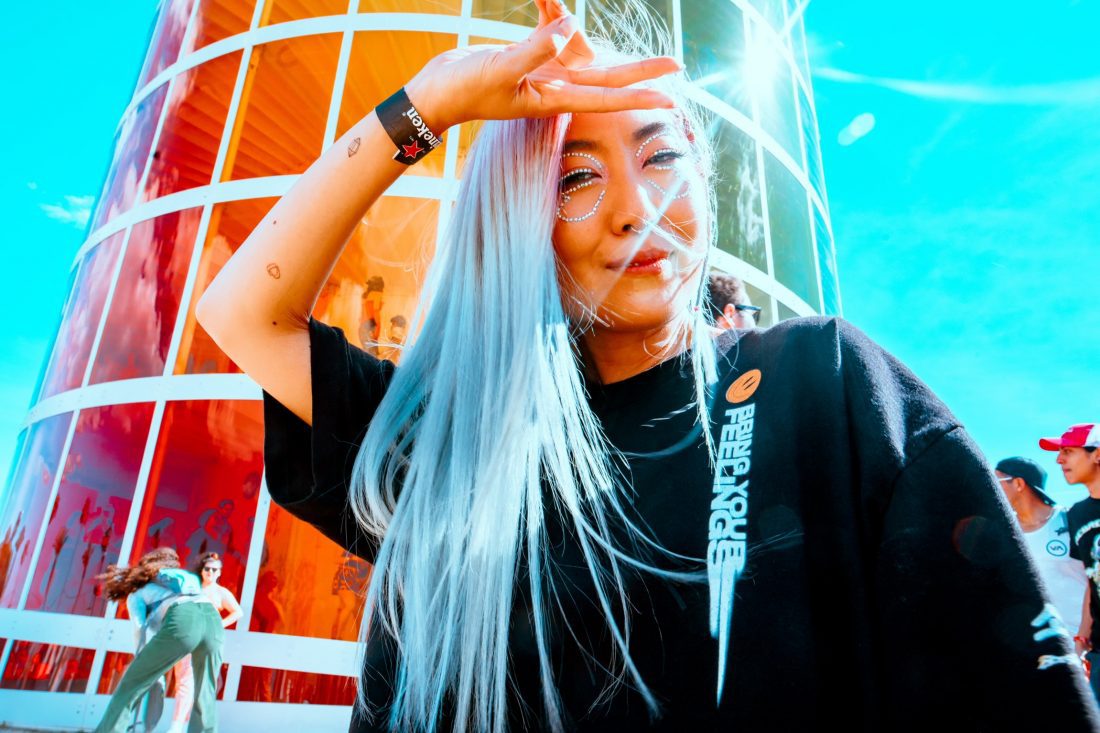 EDM Maniac: How would you describe the Yuma Tent both literally and figuratively to someone who's never been to Coachella?
SOHMI: So literally the Yuma tent is this wonderful place in the middle of Coachella that is designed to look like a beautiful warehouse with lots of lasers, lots of lights. 
Figuratively, I feel like it's the place to get lost and also find yourself. Because it's so dark it's very easy to hide in there. You're an anonymous face in this dark sea of breathing bodies that are there to become one with the rhythms and the beats that the DJ is providing. Through that hypnotic process you get to be one with your thoughts for a bit.
EDM Maniac: Is there one set that stands out in the Yuma that made a real impression on you as an attendee?
SOHMI: There were a handful. It's hard for me to pick one, but just off the top of my head I remember seeing—I can't remember if I was seeing Caribou or Daphni, but it was one of his sets and this was in 2017. He wasn't going so hard or anything it was a very ambient, melodic, chill kind of set, but for whatever reason is was exactly what I needed right then. It was maybe 5PM, and that stayed with me for some reason.
And then in 2018 Peggy Gou, I want to say. That was her first real appearance in the US, and that was right at the beginning of her rapid come up. I was front row at Yuma to see that because I'm Korean, she's Korean, and I needed to see it.
So that stands out as a moment and it's crazy because she played at the 3PM slot back then, and she's back this year playing the 8:15PM slot so it's very inspiring to see that and see what's possible in a short amount of time.
EDM Maniac: What is that actually like for you being a Korean woman, seeing another Korean woman find success and make her own mark in this very mainstream festival?
SOHMI: I honestly have no words for it. Seeing her up there back then in 2018 I was just really speechless. People were chanting her name. People had brought giraffe gifts for her because that's her thing. I was dumbfounded. I was having an out of body experience watching that and I wasn't even the one playing. I look like her. She looks like me, and she's up there and there are a lot of people here for her. This is possible for us.
EDM Maniac: And then the extension of that is how does it feel for you, knowing there are young Korean women in the audience for your sets feeling inspired by you? 
SOHMI: That keeps me going. Honestly it keeps me going. There are days through this process of getting ready—whether it's for Coachella or any other set in general—you have good days and bad days.
We're human. Some days your brain is not cooperating with you. You don't feel great. Maybe you're a little down. Maybe your body is a little down. Worn out. COVID is still happening and you feel a little sick.
Whatever it is, there are some days where it's hard to get out of bed and it's hard to do this, and then you think about all the girls who may be looking up to you or the people who are looking to you as an example and looking forward to seeing you as their inspiration, and that keeps me going.
I recognize that there aren't a lot of us so it feels like the baton is carried by a small handful of us (Asian women, Korean women) and so I don't get days off. I don't get to hide in bed and let the next Korean represent us for the day. There aren't that many of us.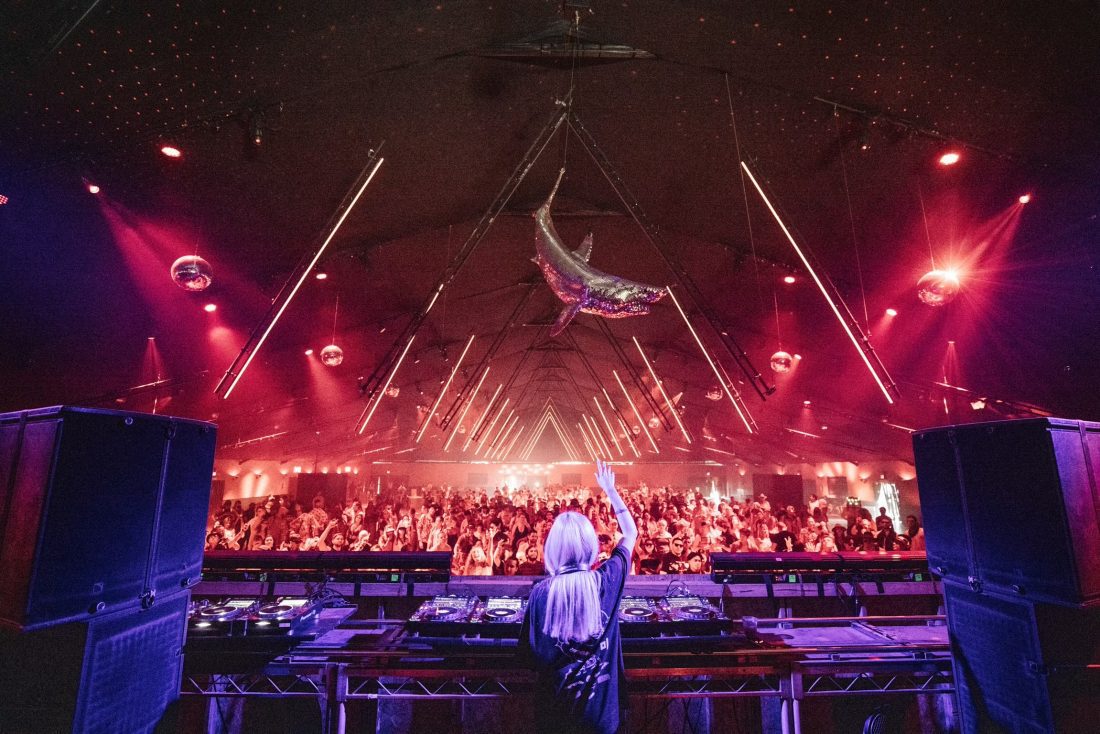 EDM Maniac: How did you prepare for your Coachella sets? Were there differences between these sets and other sets?
SOHMI: So initially I had this grand plan that I was going to spend a whole month, the whole end of March going into the first two weeks of April preparing for this. I was going to make so many edits and I was going to make an intro. I did end up making an intro for Weekend One and I did end up checking off some of those boxes but to be honest life happens, and I ended up getting really busy writing a new EP.
So long story short I started off having more grandiose plans of how I was going to prepare for this and then it ended up being a little more how I usually prepare for my sets, but I think that's OK. 
The preparation for [Weekend Two]—I just winged it. I tried so hard to be intentional  [Weekend One] that I didn't feel like I was freely DJing. I took that feedback from myself and considered whether I had fun doing that. I did, but I felt a little restricted by myself which was my own fault. So [Weekend Two] I thought "Let's get up there and almost not prepare and see how that feels."
That's the great thing about Coachella. You have two weekends to A/B test two different strategies and I had way more fun [Weekend Two]. I felt more free. 
EDM Maniac: For most sets that happened after 5PM, there was a massive line to get into the Yuma. What do you think it says about the growth of underground dance music in the US to see such a long line at a mainstream festival like Coachella? 
SOHMI: I think it literally speaks for itself. It's almost like "say no more," and I witnessed the same exact thing at Outside Lands last October. They set up for the very first time their own house and techno tent called the SOMA tent, and it was incredible.
The line was two hours. I asked fans how long they had been in line and they said two hours and they still weren't inside. These fans were willing to have two hours of their Outside Lands experience fly by in line to go listen to some house and techno. You don't have to say anything else. That speaks for itself, and we're seeing the same thing outside the Yuma. It's lit. It's amazing.
All photos provided by Jamie Jar.