Basement NY just unveiled an insane techno lineup for September 2022.
The roster features 999999999, Anetha, Massimiliano Pagliara, and Ryan Elliot. Volvox and Juliana Huxtable will also join the already stacked list.
Basement is unlike most American clubs as admittance is determined at the door, high heels and formal dress is discouraged, and there are no photos or videos allowed.
There are also no bottles sold and no reserved tables. Much like the German techno clubs, the focus is on the music, the dancing, and the community. Past artists include Justin  Cudmore B2B Hiroko Yamamura, I Hate Models, and Sara Landry.
Tickets to these rare and highly sought-after shows are available here.
Check out the full lineup below: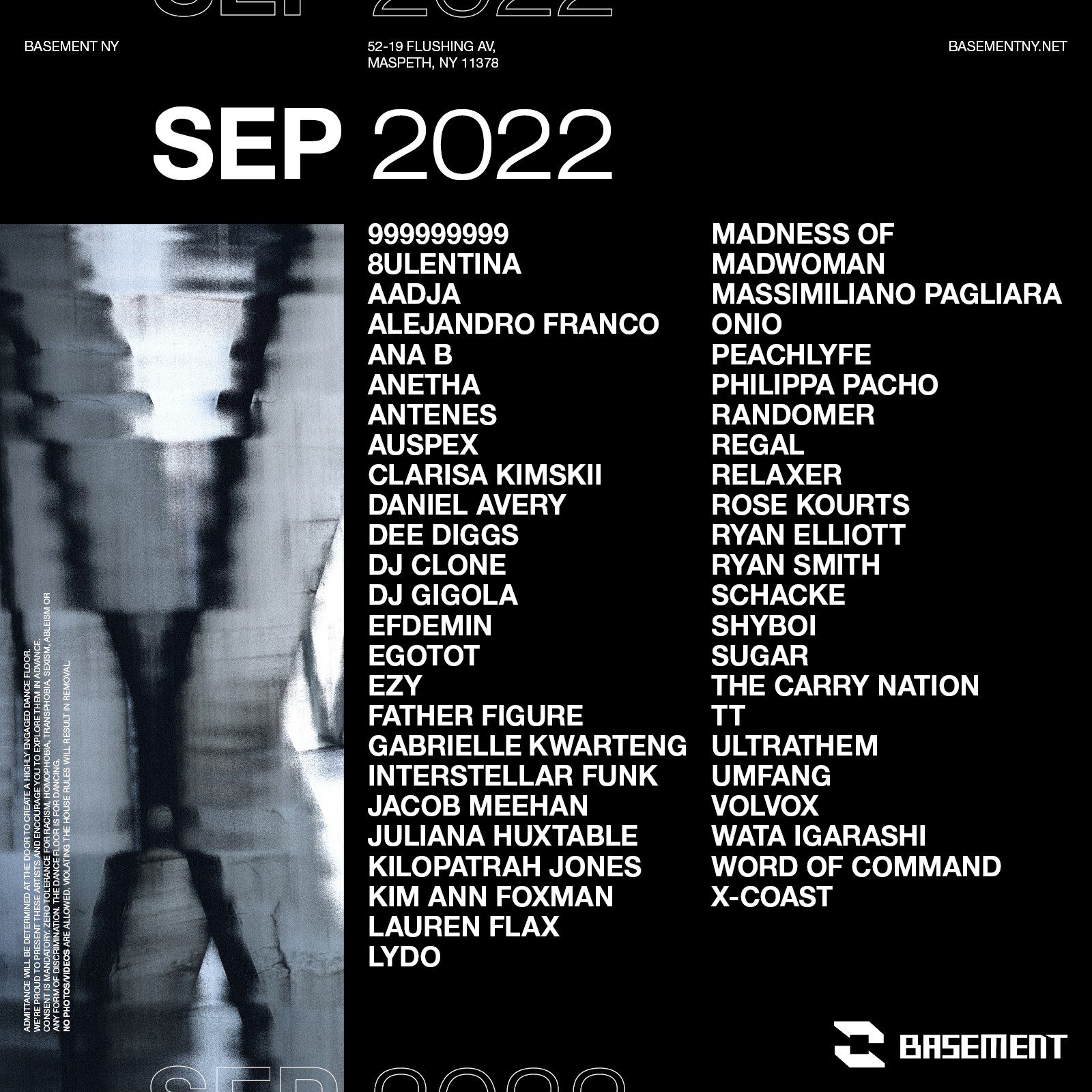 All images from Basement NY