It's hard to believe that it has been ten years since Zedd brought the term "EDM" to the mainstream with his chart-topper "Clarity". In order to celebrate the tenth anniversary of the full album's release, Zedd is bringing it live to the Dolby Theater with a 50-piece orchestra.
On October 9, Zedd fans can hear the nostalgic piece in a new way as violins, cellos, and drums bring a symphonic touch to one of his most popular LPs. The 2012 song currently has over 440 million listens on Spotify and helped to make Zedd a household name. His most popular track is the 2017 song "Stay" with Alessia Cara which has over one billion listens.
Zedd is a Grammy-winning producer and DJ known for his high-profile collaborations with artists like Hayley Williams, Selena Gomez, and Ariana Grande. He currently has a residency at the Las Vegas nightclub Zouk, located at the Resorts World Hotel.
Tickets go on sale Thursday, Aug 25 at 9 AM PST here.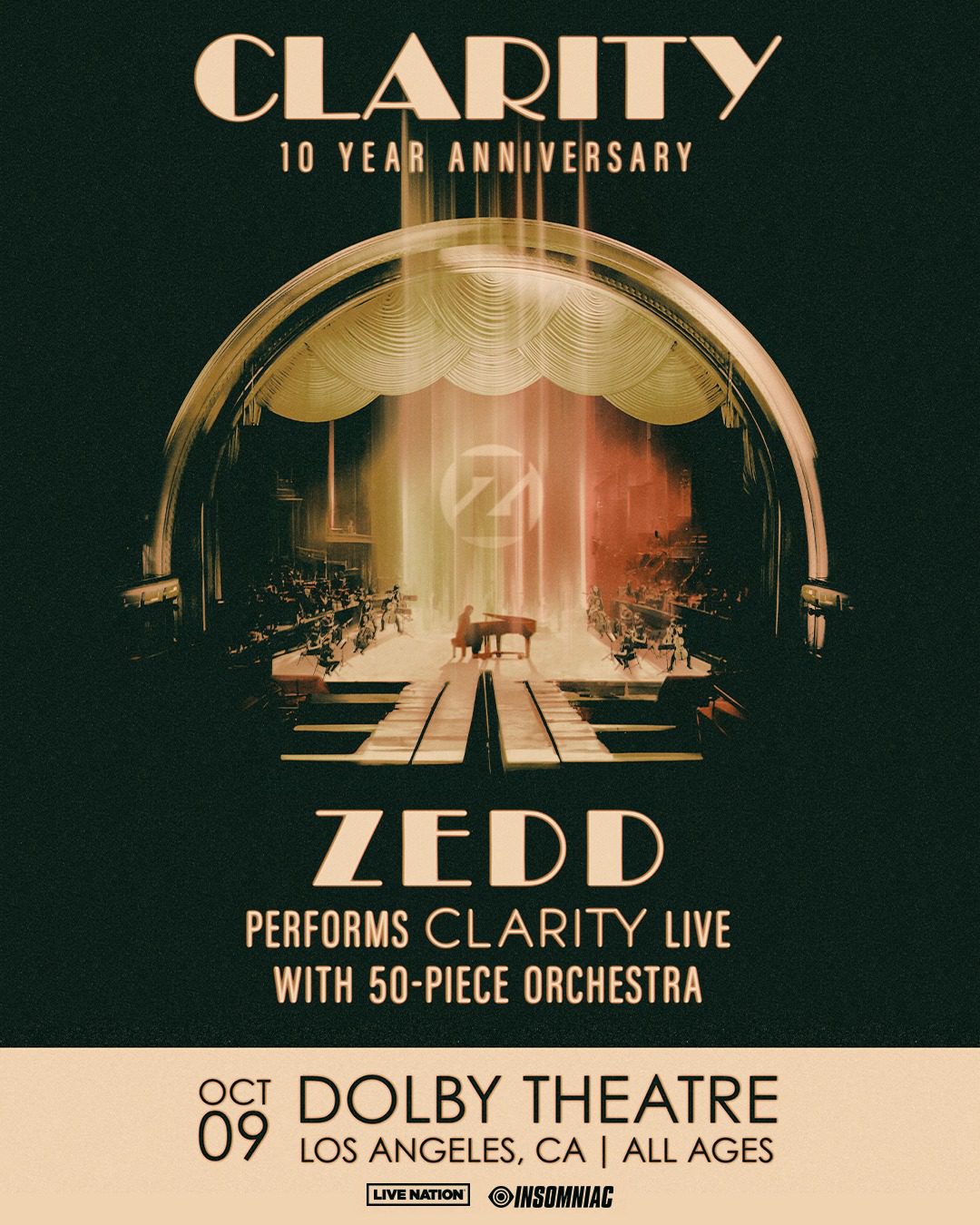 Featured image from Zedd, Flyer from Insomniac Events