Insomniac Events brings you a power packed lineup of face-melting bass to conquer your weekend.
It comes as no surprise that when you hear the name Excision uttered in the EDM community, you know what kind of music that person truly enjoys… filthy, grimy, guttural sounds of electronic awesomeness that are eloquently paired with an epic visual performance that will simply melt your face off. This may coincidentally end up causing you to be "leaving in a neck brace" from the event.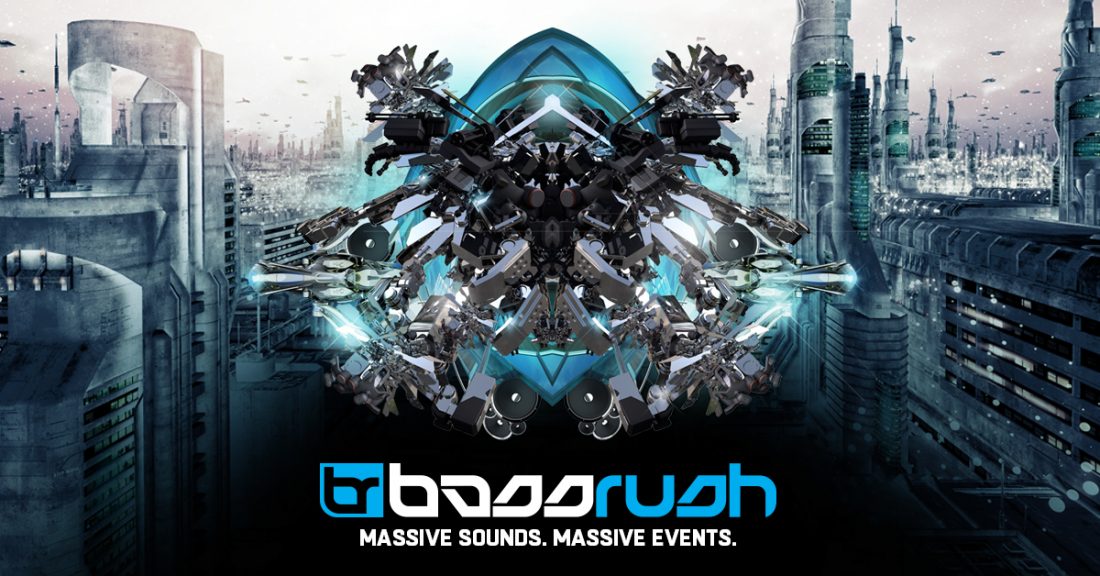 If you are unfamiliar with the sounds of Insomniac's Bassrush events, I can best describe it as a magnificent spectacle of chest pounding bass paired with the most incredible visuals that your eyes can (barely) process. If you have no plans for the weekend ahead, look no further than Excision: The Paradox
It is truly a lineup that rings in 2018 with a bang, headliners such as Cookie Monsta, Liquid Stranger, Doctor P, Downlink, Space Laces and Dubloadz will ensure that you have your fill of bass laden Dubstep and Electro influences. If the vibrant visual display that Excision boasts isn't enough, his nasty beats from from his live performance will be sure to keep your blood pumping and head-banging on the front railing.
Insomniac Events outdid themselves this year bringing a massive lineup that is sure to make the grounds of NOS tremble at the hands of true bass kings. Eclectic sounds of Drum and Bass and Dubstep will be sure to fill the cool night air this weekend in San Bernardino — we'd best be ready to come ready and prepared to feel the grime.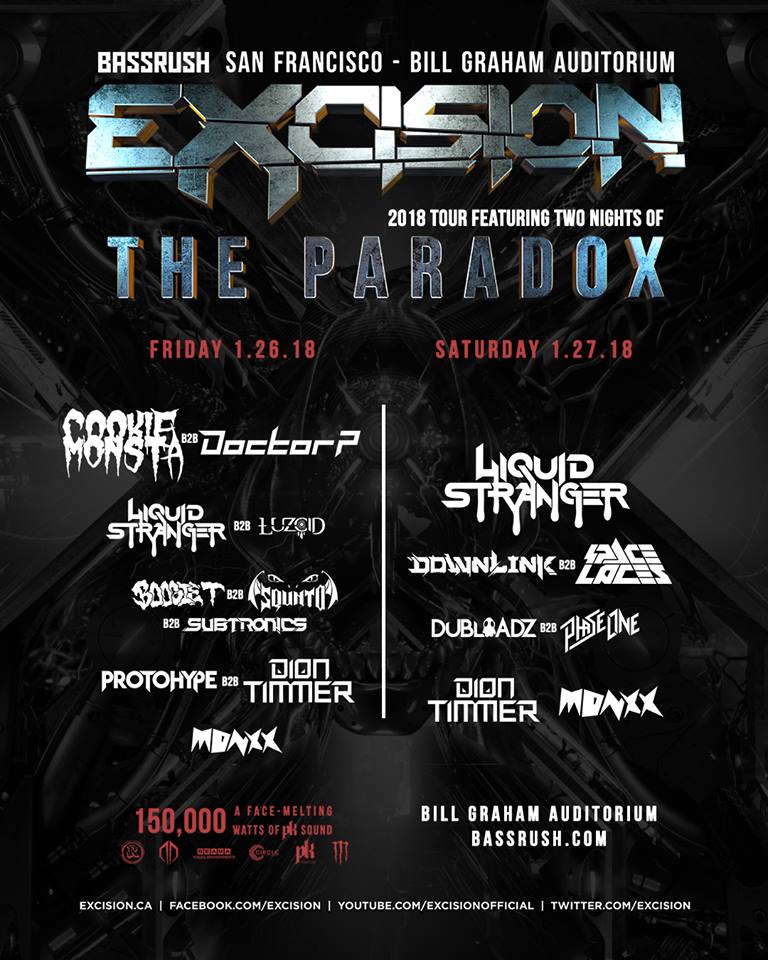 Tickets for Bassrush are available online for the event this Friday and Saturday (1/19-1/20) on thier website. Event hours are from 6:00 PM – 2:00AM at the NOS Events Center in San Bernardino, CA.