If you needed a way to start 2018 off right, Excision was there for you.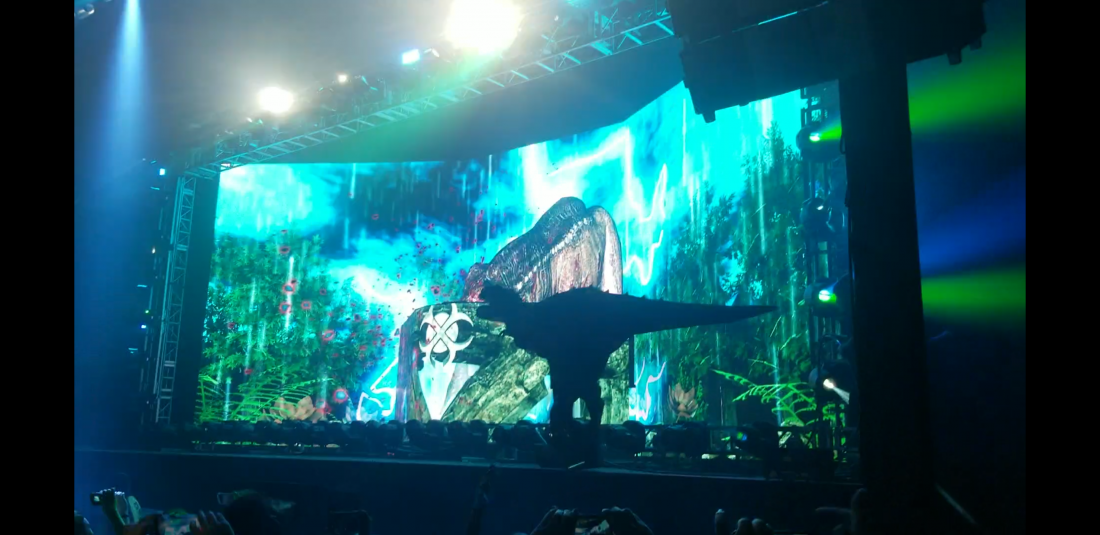 This past weekend was pure bliss for all southern California bassheads who amassed for one of the most radical audio-visual experiences that Insomniac Events offers. It comes as no surprise for veteran ravers that NOS Events Center has ample space to accommodate the masses that we knew would be there. As expected for any Excision show, I walked into a sea of people (mostly wearing black) and prepared myself for one the most epic EDM experiences of my life.
For anyone who is familiar with Bassrush events, you know that the preforming DJ's are going to be bringing down the stage with their deep grunge sounds which immediately takes ahold of your mind, body, and soul upon entry. The sheer energy from the crowd at the Paradox was equal to that of the sounds emitted from artists who took the stage like Liquid Stranger, Doctor P, and Space Laces. Never in my life have I seen a more passionate and embracing group of headbanging bassheads than those who attended.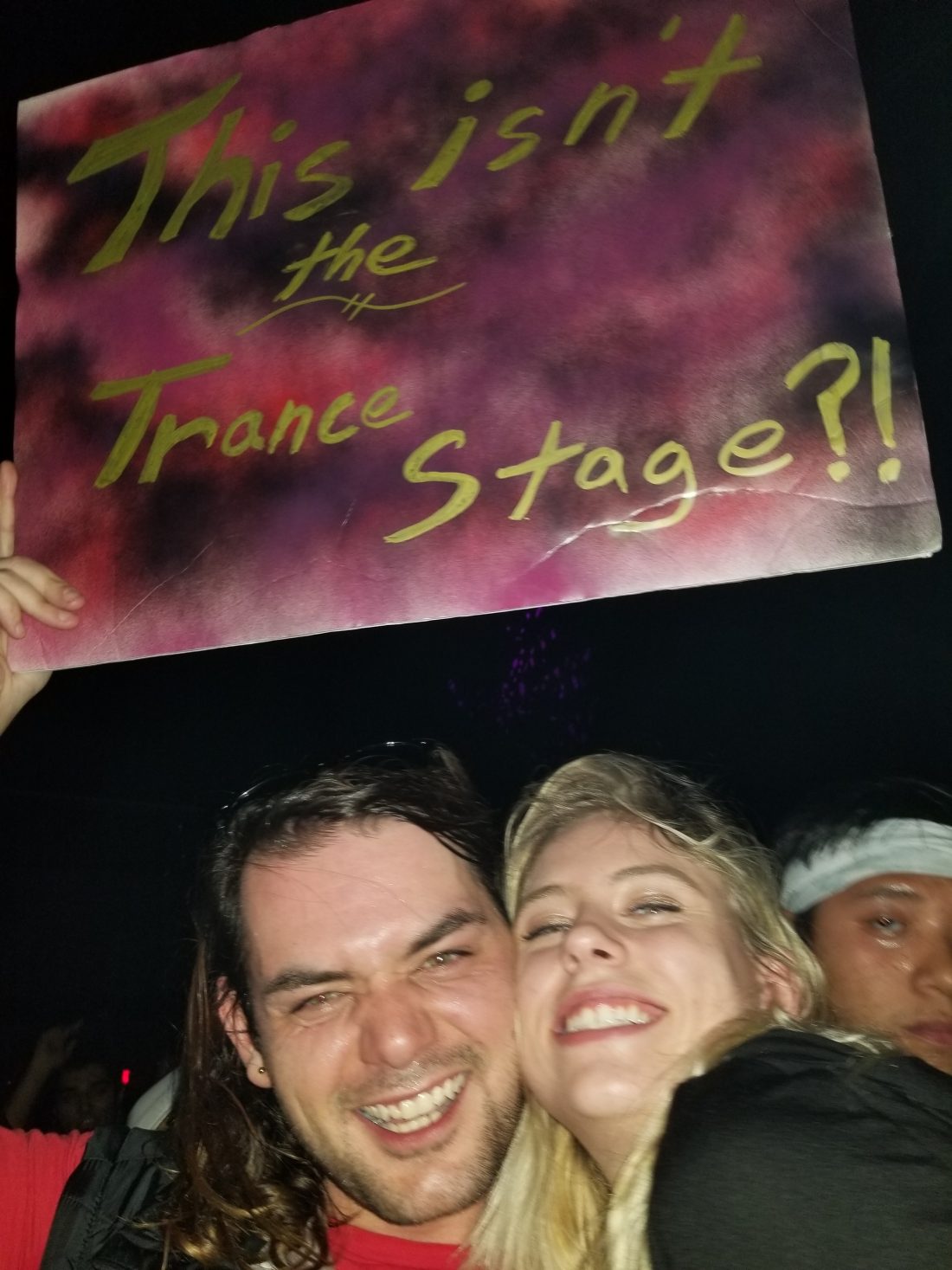 After making a five-hour epic quest traveling to San Bernardino from Santa Barbara (due to mudslides / 101 freeway shutdown) I arrived – armed with a sign that read, "This isn't the trance stage" I made my way into the depths of a crowd that you'd normally expect to see at any massive event. Thankfully, I was fortunate enough to have made it up to the front row with ease to embark on a wobble-filled journey that could only get better. As I looked around for my friends that I was rendezvousing with, a few different people perplexedly gazed at the sign I had brought. After they started to laugh, my plan all along, I was able to make a few new friends. Eventually, the crew I initially came with got bigger and bigger, and by the time Excision took the stage we all were ready to break our necks headbanging on the front railing.
Bar none, the best moment during the night had to be Excision dropping "The Wonky Song" (by Monxx) and watching a dinosaur casually waltz across the stage whilst shooting smoke out of its mouth while the visuals melted everyone's face off. I've seen quite the display of arts (installations, actors, and more) at various events over the years… having a dinosaur cruise casually across the stage while the crowd melts into the heavenly bass was unprecedented.
Insomniac Events' Bassrush truly lived up to its reputation this weekend and did not disappoint. It may have been only one stage, but it brought all it's might. After ten years of raving, never have I witnessed a crowd that brought the intensity like those who attended. From the overwhelming positive vibes of the crowd, to the filthy awesomeness that was dropped on all our eyes and ears – this weekend's epic quest truly did not disappoint at all.