During this period of no in-person events,  live streams and drive-in's have become the new normality. Watching live-streamed sets with your friends in the comfort of your living room has taken over as an alternative way of experiencing festivals. Whether you prefer it or not, we have seen some amazing sets in some amazing locations. Here are some of our favorite live stream locations we have seen thus far.
EDC Las Vegas Virtual Rave-A-Thon

Pasquale brought the heat for what would have been an incredible 10-year anniversary for EDC Las Vegas at the Las Vegas Motor Speedway. Insomniac hosted a tremendous lineup for their 10-year anniversary with artists who were initially supposed to be playing at EDC Las Vegas 2020. These artists included names such as David Guetta, Don Diablo, Yellow Claw, Zeds Dead, and many more.
The live stream consisted of artists performing across two different streaming channels and multiple custom stages which were streamed via Twitch and YouTube. These stages ranged from visually appealing audio and visual tunnels, Las Vegas night clubs, and custom-built and designed stages. The diversity and originality in all of these set locations made EDC Las Vegas's virtual rave-a-thon one of the best live stream locations we have seen thus far.
Visit Insomniac's YouTube channel to re-live some of these amazing live stream locations and performances.
Excision's Couch Lands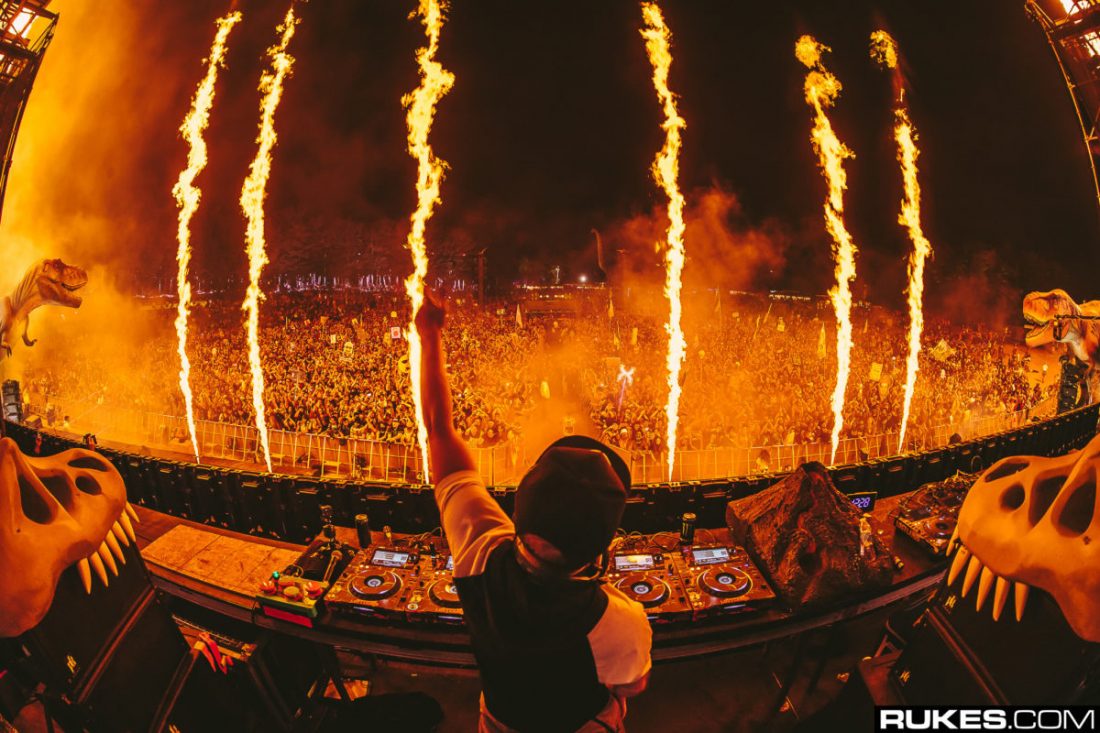 Excision did not disappoint with his rendition of live-streamed events by bringing Lost Lands to couches around the world. Initially scheduled for September 24th – 26th, Excision and his team launched Couchlands Episode 3.  This two-day event featured today's top artists in bass music and also headlined Excision, his first live stream performance.
The stage featured a jaw-dropping visual and audio performance in a jungle, Jurassic park-like setting. The constant reflection of lights and lasers bouncing off the jungle floor makes this live stream location one of the best on our list.
Excision closed out the night with his own custom visual and audio performance which showcased his new record label, Subsidia. This one-hour and twenty-minute performance showcased a plethora of new music and was accompanied by an incredible, visually gratifying bass music experience you would only find if you were to actually attend an Excision show.
Visit Excision's YouTube channel to witness this must-see performance.
Gud Vibrations: Virtual Vibes Music Festival 
Slander and NGHTMRE teamed up to put on one of the most unique and exciting live stream locations we have seen thus far. Set in an unidentified remote location, this single day live-streamed event included Svdden Death, Wavedash, and Kraysh. These artists have been working alongside both Slander and NGHTMRE ever since they created their record label, Gud Vibrations, back in 2016.
The live stream took place in what seemed to be a desert, burning man-like environment. The towering art sculptured medusas and continuous bombardment of flames created an incredible atmosphere and helped make this live stream one of our favorite live stream locations that we have seen thus far.
Click here to see NGHTMRE's performance at this crazy remote location.
Digital Mirage 2.0 Online Music Festival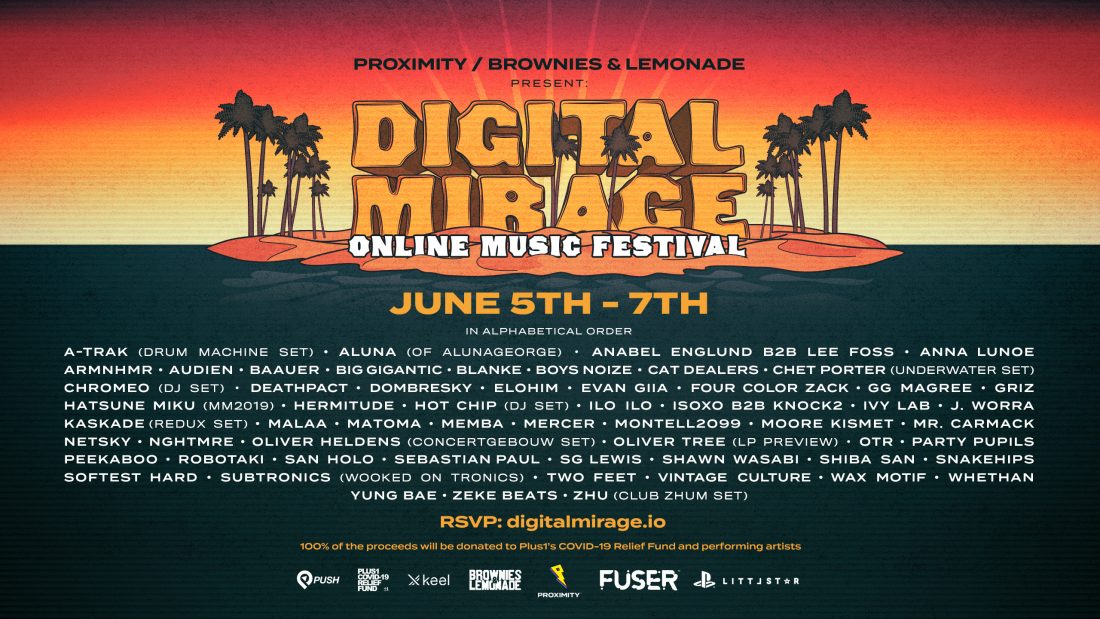 Proximity and Brownies and Lemonade partnered up to host Digital Mirage Online Music Festival 2.0. This three-day event was streamed on Proximities YouTube channel and included names such as Kaskake, Chet Porter, Subtronics, and many more. Each live stream was recorded in a different location, providing audiences with new set locations for almost every set that was performed.
These performance locations ranged from Gryffin's ocean views to San Holo's first-ever slow-motion DJ set and Kaskake's performance in an undisclosed loft location. Either way, each of these performances brought with them their own originality and location which is why this live stream is one of the best live stream locations we have seen thus far.
Click here to see Gryffin's beautiful live stream performance.
Escape Halloween: Virtual Rave-A-Thon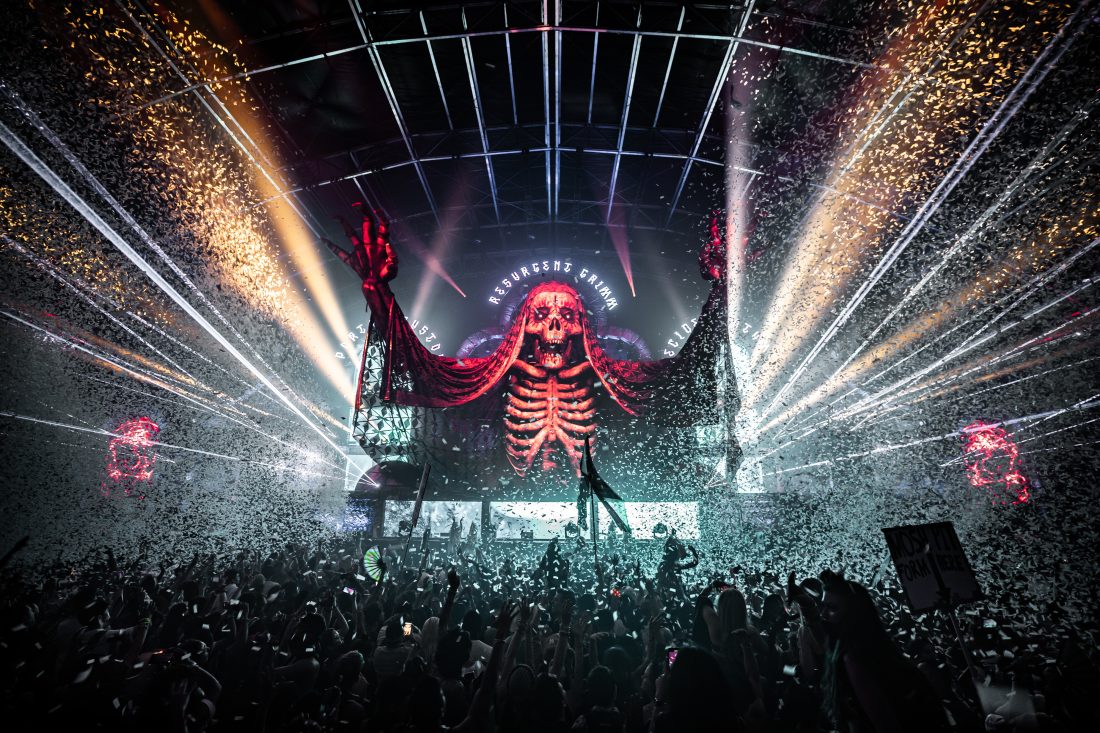 In order to help celebrate the spooky season, Insomniac hosted its annual Escape Halloween music festival. This virtual two-night event packed a diverse lineup which included names such as ATLiens, Dash Berlin, and Walker & Royce. This spooky live stream setting incorporated terrifying costumes in a haunted house-like environment.
The combination of spooky costumes and decor is what made this live stream one of the best live stream locations we have seen thus far. Keep an eye on Insomniac's YouTube channel for all of these streams to be released, you do not want to miss it!
Featured photo by Instagram/Slander