As this decade comes to a close, its time to say goodbye to 2019 and welcome in a new year as we enter 2020. Across the country, there will be a plethora of legendary events to ring in the New Year that will feature performances by the top DJs and producers from around the globe. Its never too late to plan an epic New Year's Ever, so let us help you kickstart your new year in the best way possible!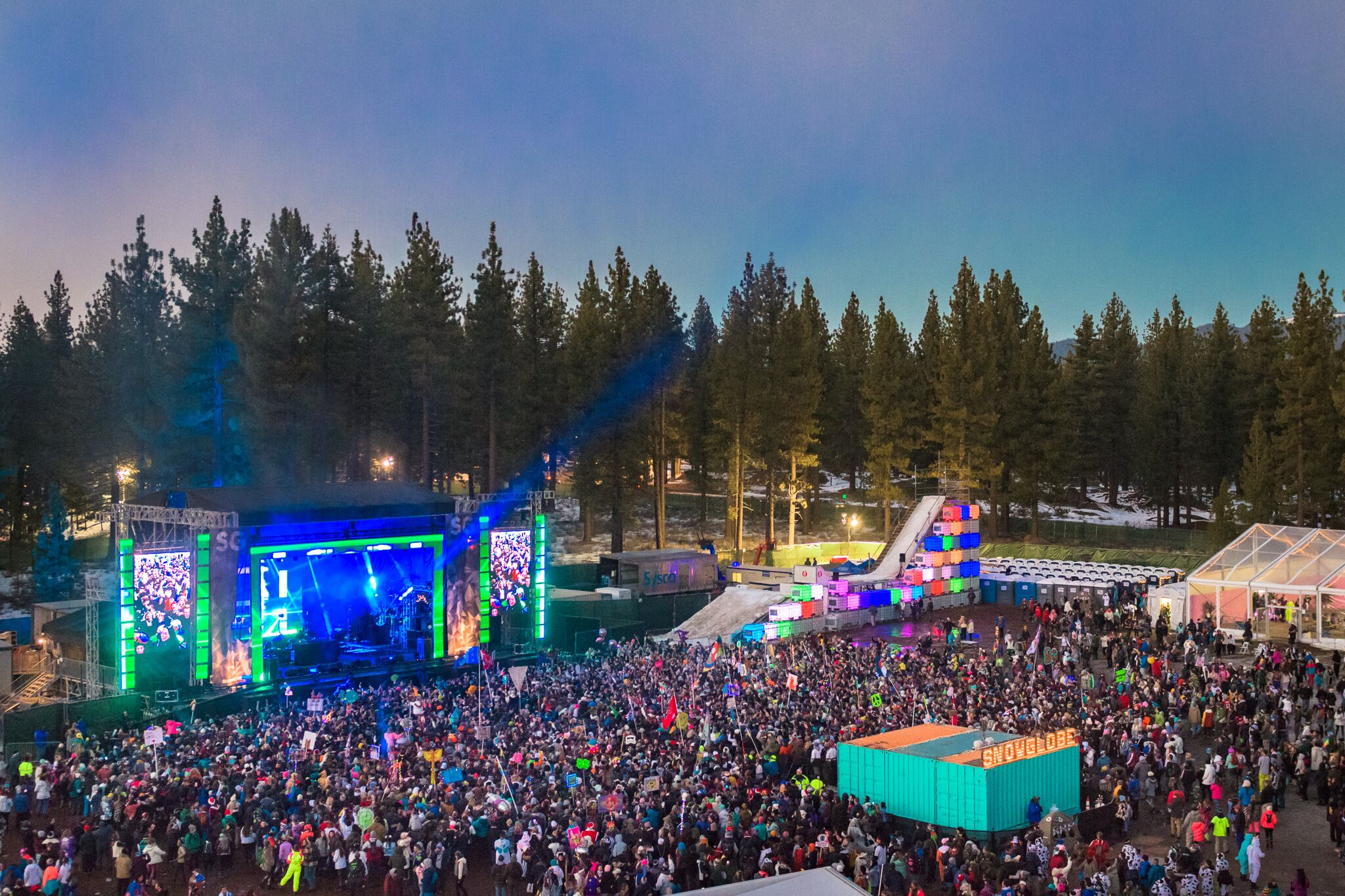 Snowglobe
Dates: December 29 to 31, 2019
Location: Tahoe, California
While Snowglobe opened today on December 29th, the festival runs for three days with a finale on New Year's Eve. For those that want to attend solely to celebrate the New Year, ticket sales are still open for single-day passes. Since this festival runs from day to night, Snowglobe also offers exclusive Late Night passes for those that want to enjoy a series of afterparties in the Tahoe area. Snowglobe takes place in the beautiful, snowy town of Tahoe in California and allows guests the chance to see their favorite artists while enjoying the power-fresh slopes. Headliners this year will include Snbrn, Blunts & Blondes, A-Trak, LP Giobbi, Doja Cat, Fisher, Skrillex, Griz, and many others. Head here to get tickets now!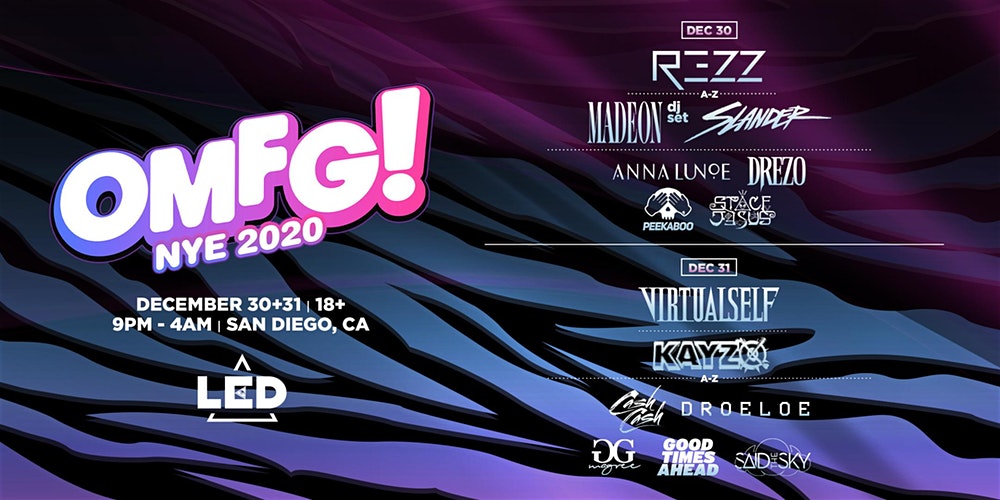 OMFG! NYE
Dates: December 30-31, 2020
Location: San Diego, California
OMFG! NYE is San Diego's top New Year's Eve party that spans across two days with the final day ending on NYE. Known for their stellar light shows, LED Presents will be taking this event to the next level as they return to the Pechanga Arena for another year of epic parties. For those that want to celebrate in a festival setting while stay warm indoors, this is the perfect event to ring in the New Year. Headliners will include performances by Rezz, Slander, Madeon, Kayzo, Cash Cash, Said the Sky, GTA, and many others. For tickets and more, head here!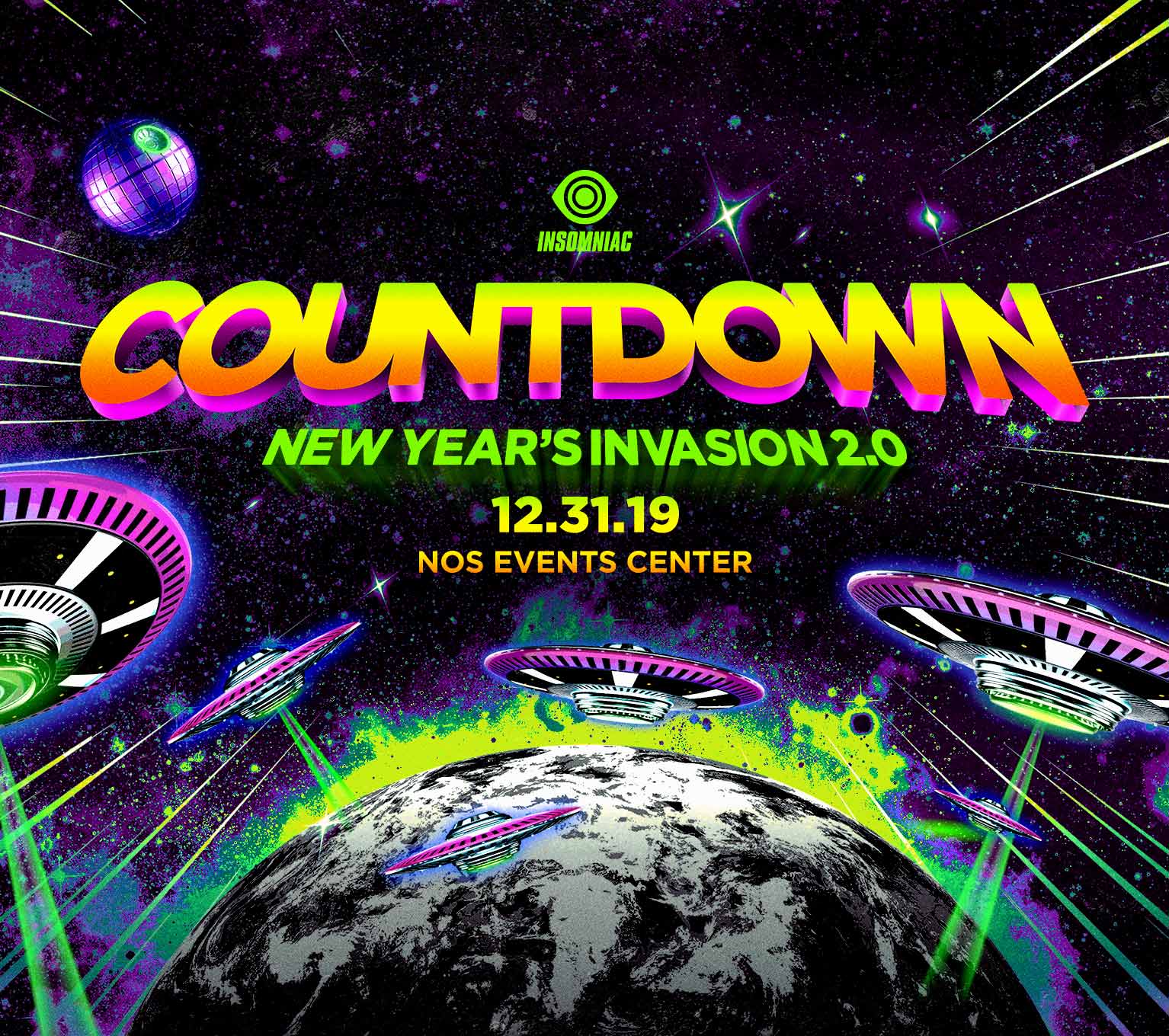 Countdown NYE
Dates: December 31, 2020
Location: San Bernardino, California
Countdown NYE returns again to the NOS Events Center in San Bernardino this New Year's Eve for an even bigger and better event than prior years. Insomniac always proves to be the leader in curating top-notch events, and Countdown NYE is no exception. When it comes to production quality, headliner selection, and stage design, Insomniac takes the cake. After an epic Escape Psycho Circus for Halloween with new stage designs, we can only anticipate what Pasquale Rotella and his team have in store for the NYE celebration. Headliners this round include Alesso, Galantis, Oliver Heldens, The Chainsmokers, Gryffin, Porter Robinson, and several others. Tickets are nearly sold out, so get yours here while supplies last!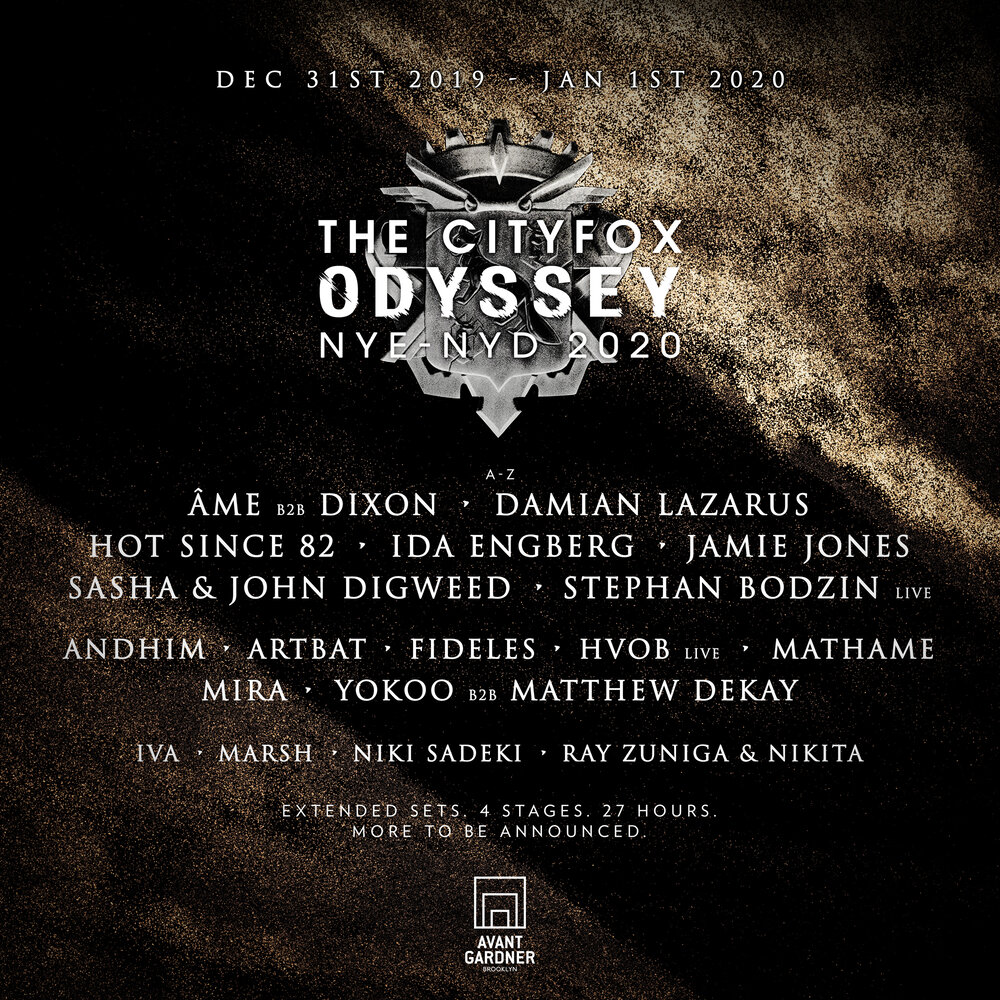 The Cityfox Odyssey
Dates: December 31, 2019 to January 1, 2020
Location: Brooklyn, New York
Located in the downtown of Brooklyn in New York City, The Cityfox Odyssey returns for another year of opulent New Year's Eve celebrations. This unique celebration takes place over the course of 27 hours as guests make their way through four different themed rooms for a fully immersive experience. The event is held at Brooklyn's acclaimed Avant Gardner as they transform two blocks of the city into a full-blown festival to celebrate NYE. During the event, artists will play extended sets throughout the course of the 9PM to 12PM event, ending on New Year's Day. The lineup includes performances by Damian Lazarus, Jamie Jones, Sasha & John Digweed, Hot Sauce 82, Stephan Bodzin, and tons of others.Tickets are almost sold out for this event, so head here to get them now!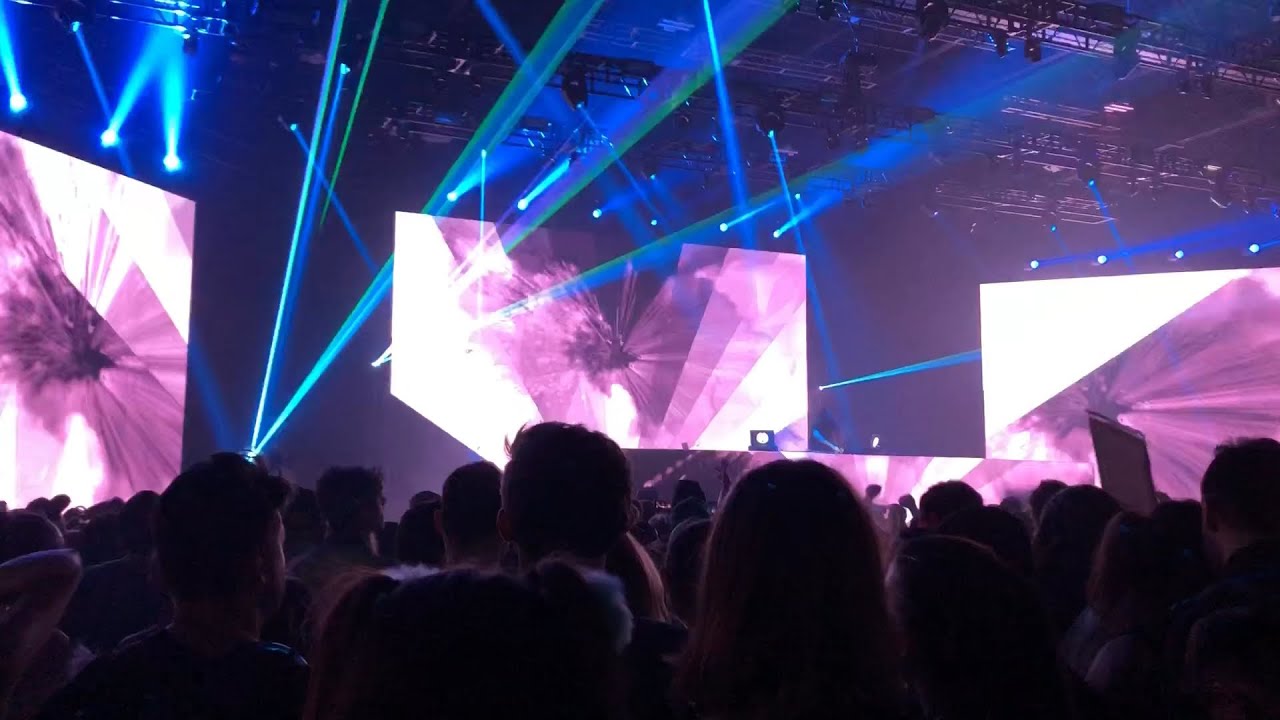 Decadence- Colorado
Dates: December 30 to 31, 2019
Location: Denver, Colorado
Decadence takes place in two locations both in Colorado and in Arizona. Hosted by AEG, Live Nation, and Global Dance, Decadence is curated by heavy-hitters in the festival production industry. Each year, Decadence delivers an epic New Year's party and with the close of a decade we expect this year to be no different. Decadence Colorado is held in the vibrant downtown area of Denver at the sprawling Colorado Convention Center, which is transformed into an electronic music haven boasting the best in production. Headliners this year include Don Diablo, Bassnectar, Cash Cash, Boyz Noise, Cosmic Gate, Diesel, Fisher, Gareth Emery, Oliver Heldens, Rezz, Tiesto, Steve Aoki, Slander, and lots of others. Get tickets here!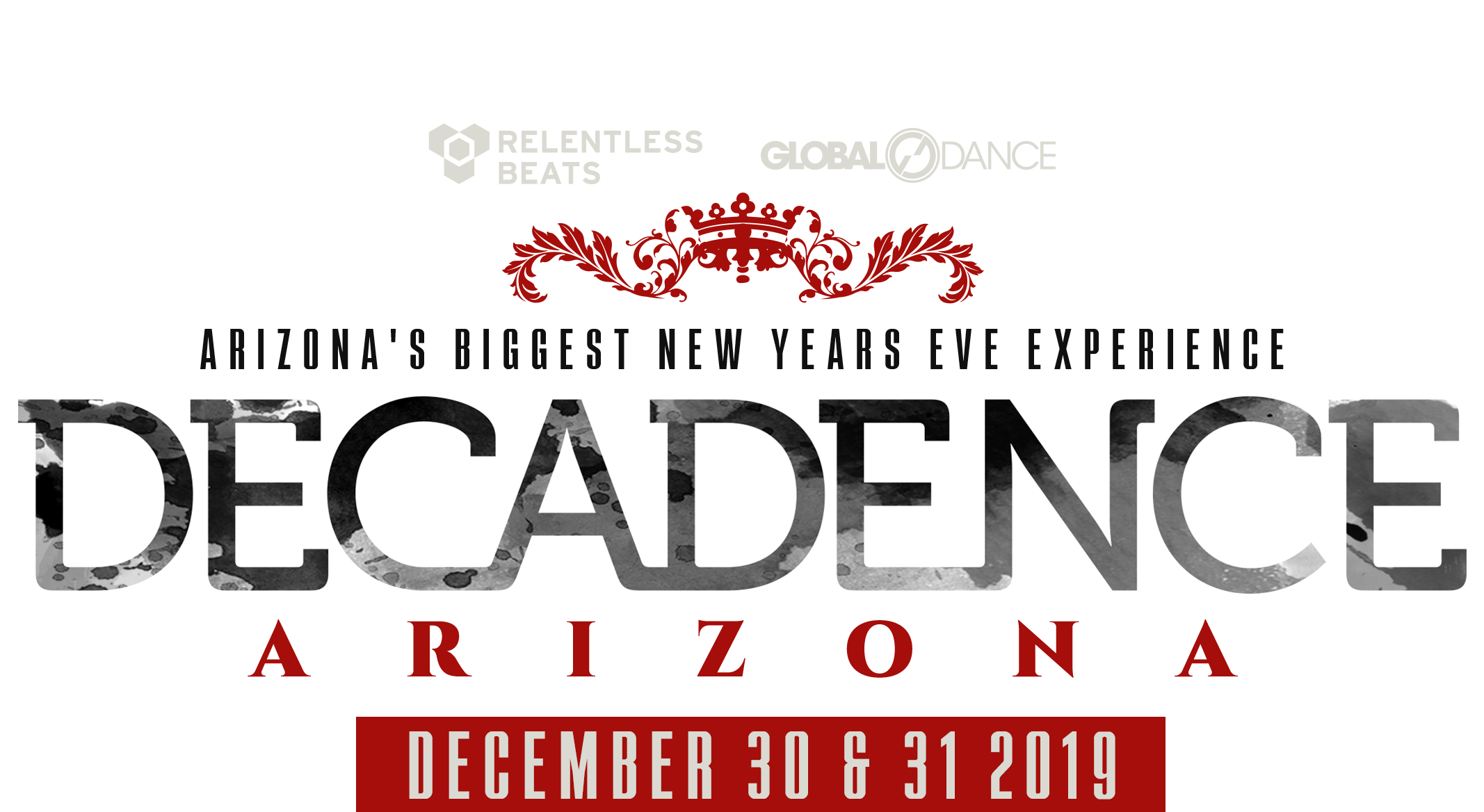 Decadence- Arizona
Dates: December 30 to 31, 2019
Location: Chandler, Arizona
In the Arizona edition of Decadence, the festival is curated by Global Dance in a partnership with Relentless Beats to celebrate the end of a year and the welcoming of a new one. The event takes place over the course of two days at the large location of the Rawhide Events Center with several stages and tons of headliners. This year marks the sixth season for Decadence Arizona and we expect this year to be the best yet. Taking the stages this year will including performances by Adam Beyer, Dillon Francis, Diplo, Fisher, Galantis, Illenium, Nora en Pure, Skrillex, Jamie Jones, Zeds Dead, and many more. Grab your tickets here!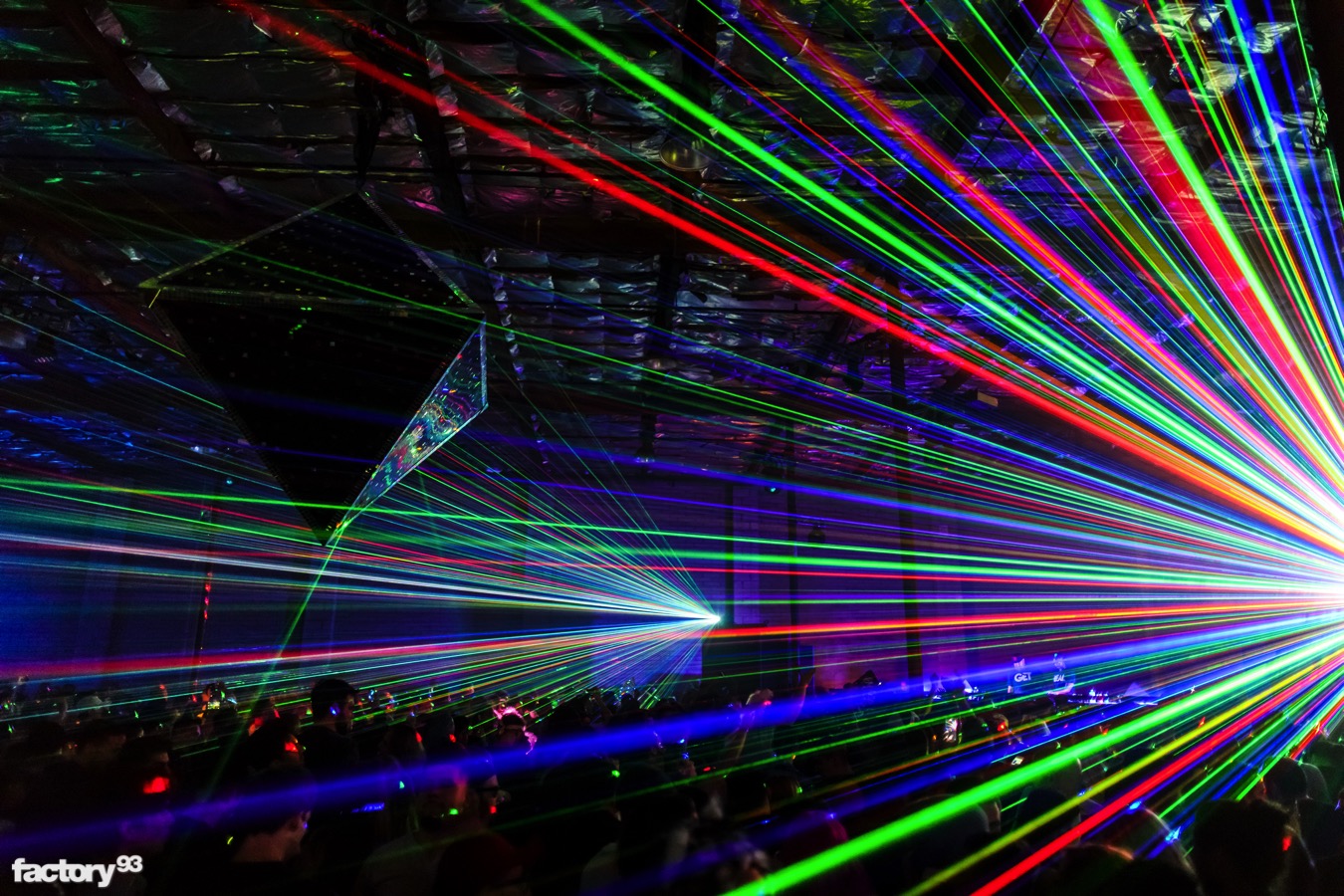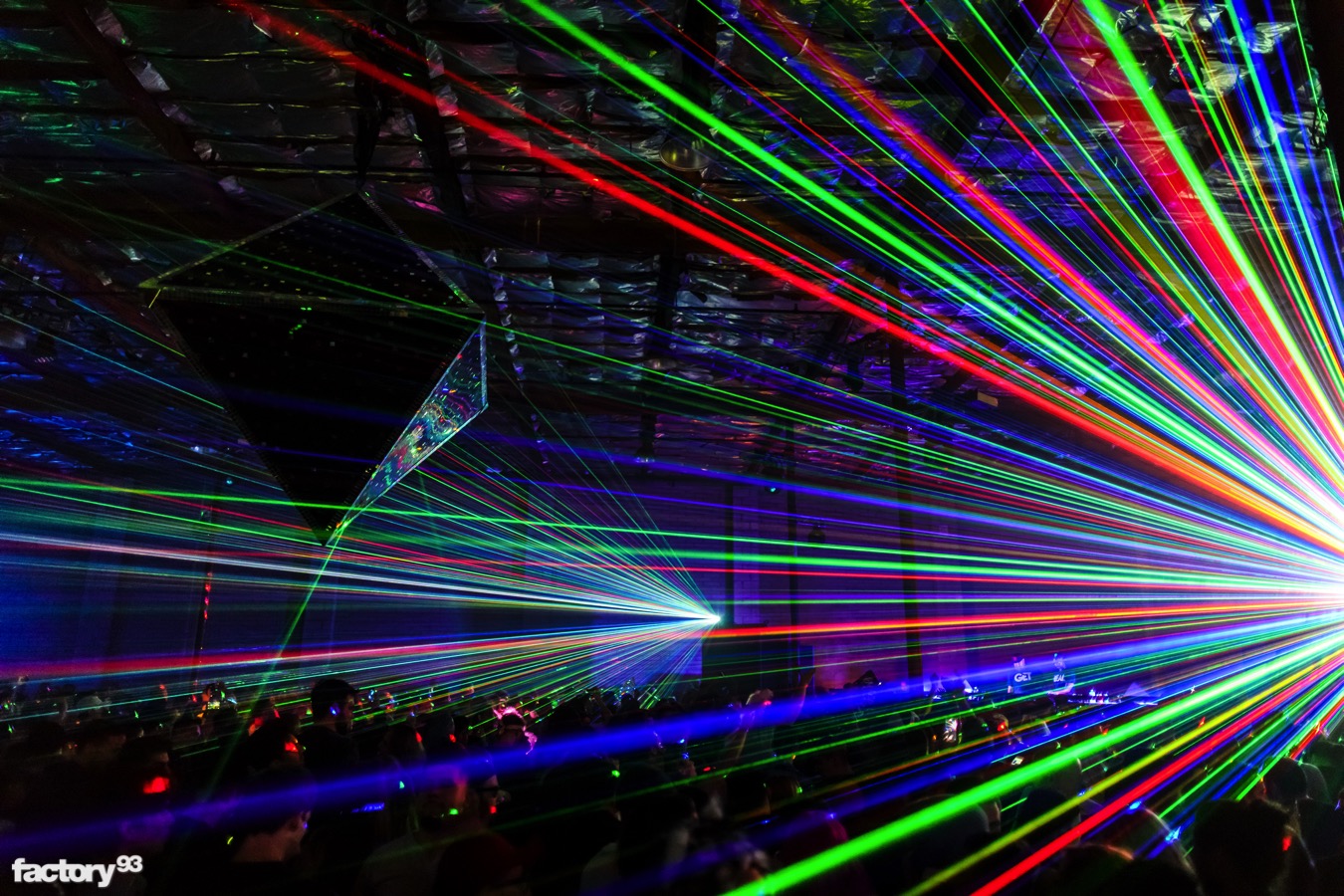 NYE: Factory 93
Dates: December 31, 2019
Location: Los Angeles, California
Factory 93 is a sub-brand of Insomniac Events that acts as a tribute to warehouse parties and underground electronic music culture. For their New Year's Eve edition of the warehouse series, Factory 93 presents Twelve 31 in the bustling area of Hollywood. Factory 93 aims to combine immersive experiences with the old-school warehouse vibes dedicated to techno and deep house music. As with all Insomniac events, we know that Twelve 31 will be a legendary way to ring in the New Year. The event will take place at the renowned Hollywood Palladium, giving guests a large space to enjoy themselves as they dance the night away. Performances will include Adam Beyer, Enrico Sangiuliano, and Nicole Moudaber. Get your tickets here while they last!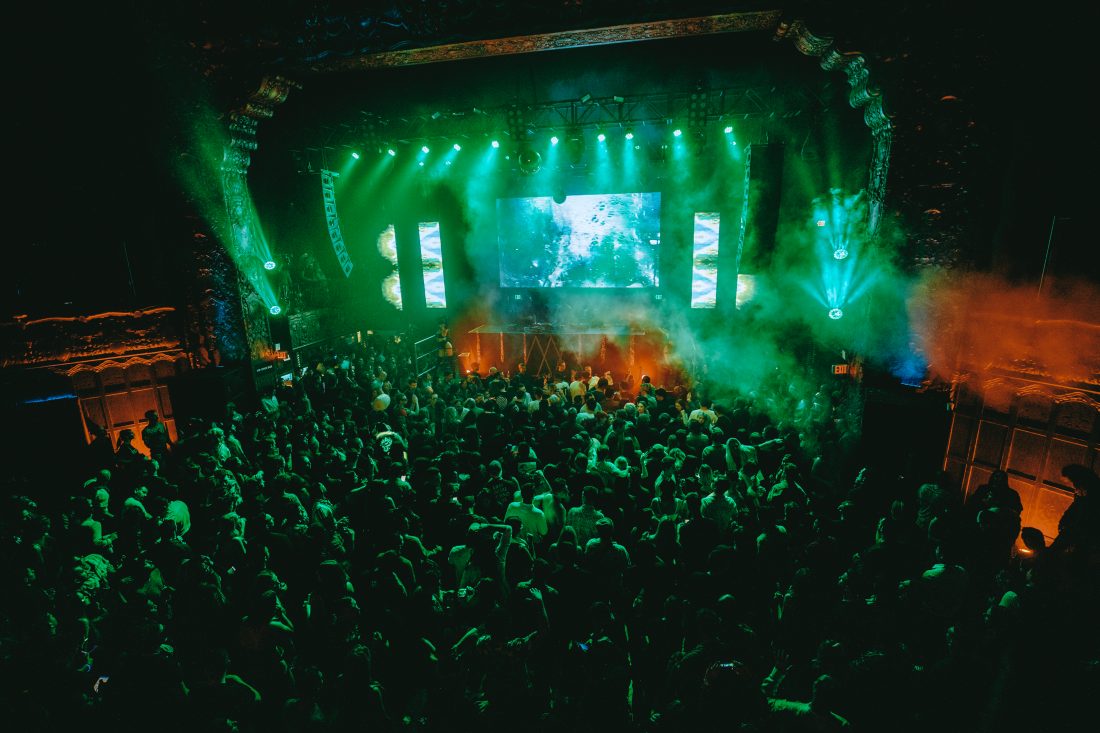 Minimal Effort: New Year's Eve
Dates: December 31, 2019
Location: Hollywood, California
Minimal Effort is back once again to ring in the New Year at the historic Los Angeles Theater for an extravagant party. Curated in a collaboration between Underrated, Spaceland, L' Affair Musicale, and Orlove, Minimal Effort NYE edition will be a truly amazing way to celebrate going into next year. Minima Effort is well-known for their high quality of production and amazing lineups. At this year's event, headliners will include Bart Skils, Doc Martin, Human Resources, Ross From Friends, Sharam, Option4, and tons more. Get tickets here!
*Images via gratefulweb.com, OMFG! NYE, Countdown NYE, Avant Gardner, Youtube, Decadence Arizona, Insomniac, escintl.com