Two of dance music's biggest names will soon collide during this year's Miami Music Week for a very, very special event: Above & Beyond with special guest Eric Prydz.
Announced back in January, this show has become one of the most talked about events of Miami Music Week 2017. And it's an incredible pairing if you ask us. Above & Beyond will take the stage at an abandoned soda factory, the RC Cola Plant in Wynwood, and Prdyz will join in on all of the fun. Maybe they'll even go b2b? (we can only hope!)
The warehouse vibes at this location are perfectly fit for Above & Beyond and Prdyz. We checked it out last year, and we can't think of a better place for these two incredible artists.
It's without a doubt expected to be an incredible night filled with the feel-good vibes of Above & Beyond and the euphoric, uplifting and insane sounds of the incredible Eric Prydz. And what better way to spend the night before Ultra Music Festival!
The two even teased a little something a few weeks ago to get everyone hyped: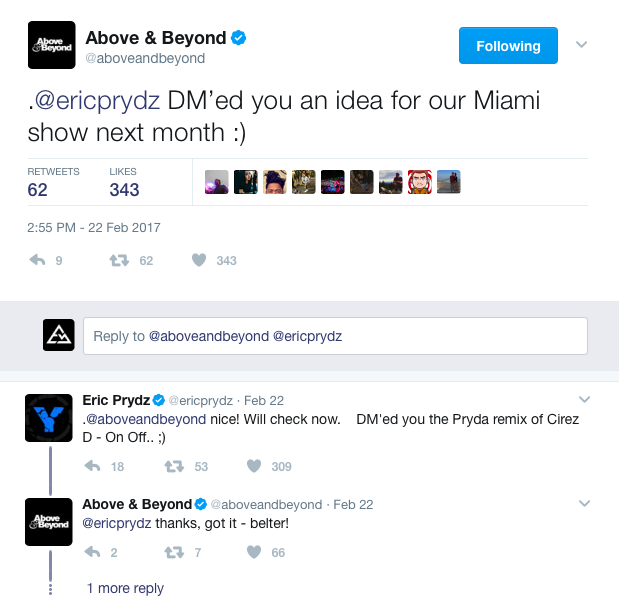 Though Prydz is not preforming at this year's
ULTRA Music Festival
, you can still catch him at this show and at his show at SPACE Saturday night. Who knows where else he might show up. This is Miami Music Week, after all.
Above & Beyond will take the stage at this year's ULTRA Music Festival, so be sure to catch their set at the ULTRA Main Stage on Saturday from 8:50pm to 9:50pm. Anjunabeats is also hosting their own pool party on Sunday and  there might even be some surprises here too.
Tickets for Above & Beyond with special guest Eric Prydz are still available here. For our complete guide of this year's top Miami Music Week events, click HERE.
See you in Miami!