Bye Bye Plastic, BLOND:ISH and Topia are bringing NYC into the 21st century with a plastic-free, NFT party that will be streamed live from the Metaverse.
On June 24, from 12-10PM at the Summer Club, NFTs and sustainability will be the talk of the town. The entire party, entitled "Revenge of the Regens," is plastic-free and over 3,000 in-person and virtual attendees will see what happens when music enthusiasts and environmentalists come together.
Producers of the event including NBS, StokeNFT, Rose Gold, and University Viral have put in their efforts to support sustainability and technological integration in music. For the first time ever, guests in the metaverse and in-person can converse, transact, and display their verified NFT ownership.
About Revenge of the Regens
The event is the launch and preview of the Revenge of the Regens NFT collaboration between Bye Bye Plastic and BLOND:ISH, bringing awareness to the crypto community on the wasteful behaviors of web2 & web3.
BLOND:ISH will headline at sunset with musical support from Ellina Sukh, Double Trouble, Stello, & Space Tigers – all DJs that have the Bye Bye Plastic Eco-Rider and support the non-profit's mission.
This event will be a part of the Topia Metaverse and streamed directly onto the interactive platform. The Topia Metaverse is a place where music and NFTs unite so fans worldwide can interact and feel a sense of community. They can buy NFTs, learn about new projects, listen to speakers, play games, and many more.
The metaverse will be available only through PC at topia.io/Topia/regensNFT. Viewers can expect several NFT communities to come together like Psyechedlics Anonymous and Gay Alien Society. Twitch channel Abracadabra will also be live streaming the event.
Tickets and access to the stream are available here.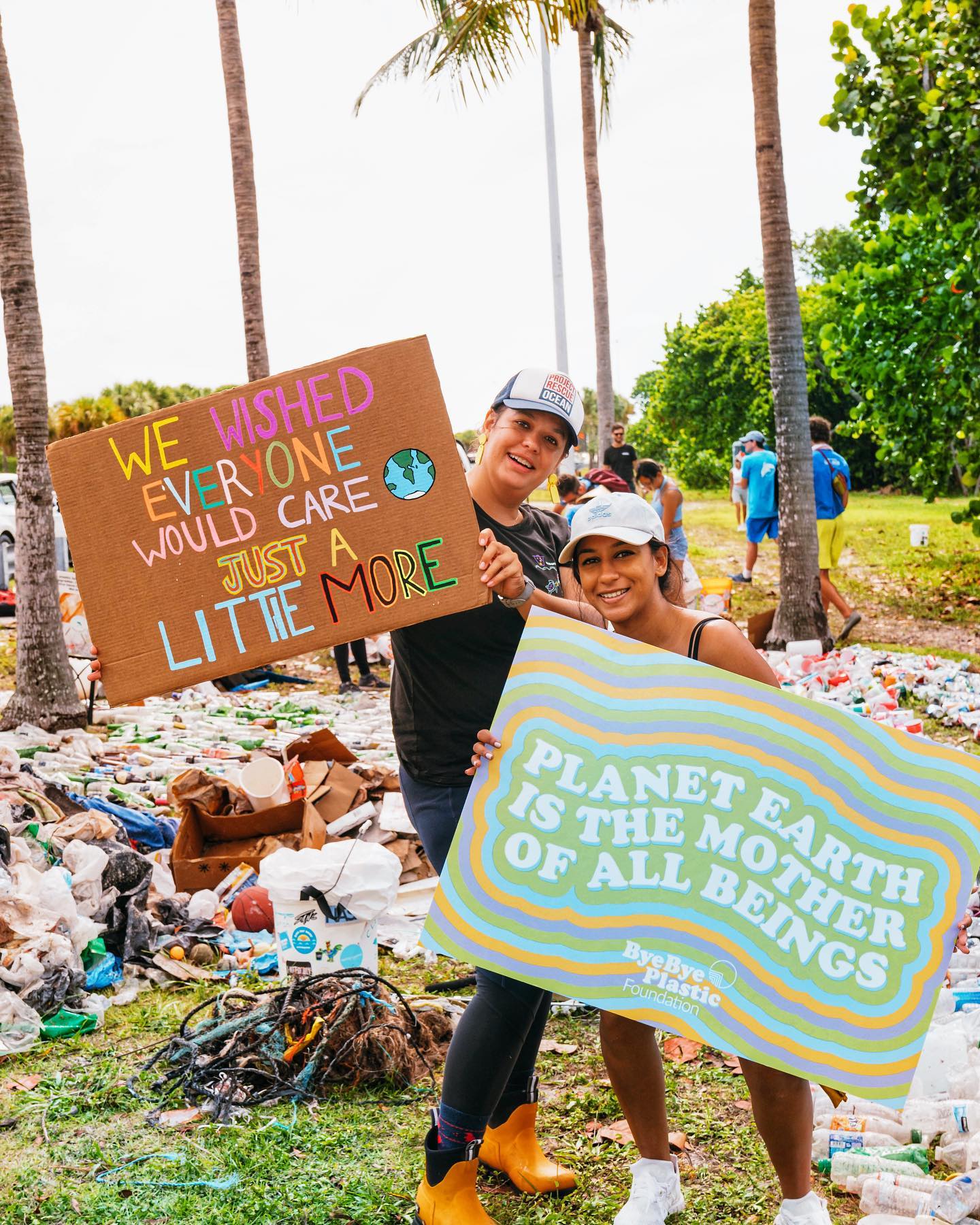 Image from Bye Bye Plastic 
About Topia
Topia is the leading platform for creating social experiences using decentralized spatial chat inside fully customizable virtual worlds. Worlds can be customized to any artistic style with the ability to embed Twitch streams, verified NFTs, websites, and games to create interactive, social journeys.
Topia's decentralized peer-to-peer video chat architecture is the safest way to bring people together for real-time, online connection. Users can go from a few friends hanging out to thousands of concurrent guests in a single world.
Topia co-hosted virtual Burning Man twice, hosts hundreds of user-curated events every week, and has helped over 800,000 people make 40 million real-time webrtc connections over the last two years.
Topia's creator ecosystem helps artists, designers, programmers, and organizers earn money by selling world templates and scenes in its marketplace and earns commissions creating environments for users to collaborate.
About Bye Bye Plastic
Bye Bye Plastic Foundation (BBP) is a disruptive nonprofit helping the music industry eliminate single-use plastics. Co-founded by DJ BLOND:ISH and Camille Guitteau, it is now a double-headed team, led by Guitteau in Europe and recently launched in the United States led by Executive Director, Priya Chandel.
BBP uses the power of music, the strongest social connector, to trigger long-term cultural changes and advance sustainable solutions on event grounds. The tight international team tackles each and every stakeholder of the music industry, starting with its most powerful voices: artists & DJs.
Watch the recap videos from Clean The Beat below. Clean The Beat is BBP's global program of musically powered clean-ups, which they held in Miami and Amsterdam last year. 
About BLOND:ISH:
BLOND:ISH, real name Vivie-Ann Bakos, is a DJ, producer, promoter, and environmental activist. Her core values promote positive house and techno music to make ravers not only dance but think about what they can do for the world around them.
Bakos' Abracadabra TV network on Twitch preaches music, self-love, and eco-activism. But don't let her dedication to the virtual world fool you. She's a staple in the live music scene as well. She's performed at internationally acclaimed festivals such as Burning Man and Coachella and had a residency in Ibiza in 2021.
As BLOND:ISH, Bakos has released tracks on Kompakt, Warung, SPINNIN', and her own label Abracadabra Music. She is using her platform for good and paving the way for the future of the music industry.
Featured Image from BLOND:ISH