One of the prominent profiles in house and techno, Joseph Capriati will bring three dates of 'Metamorfosi' to Amnesia Ibiza this summer. The theme 'Metamorfosi' is the latest album released by Capriati in 2020. He will be playing at the terrace for all three parties, accompanied by artists Michael Bibi, Sven Väth, and many more.
On the first night of July 22, Berlin-based DJ, producer, german warehouse legend Len Faki will be playing the club room while the Filth on Acid boss Reinier Zonneveld helms a special live show for attendees.
Capriati will be playing on the terrace all night long during the second night of August 5. Meanwhile, at the club room, Drumcode favorite Enrico Sangiuliano, and the Artcore Records label boss Indira Paganotto will be performing.
For the final party on August 19, Sven Väth, the veteran that introduced the island to techno over two decades ago, will join Capriati on the terrace as the Berghain resident Ben Klock is doing his thing in the club room.
Check out the full lineups for Metamorfosi in Ibiza below, and click here to get tickets.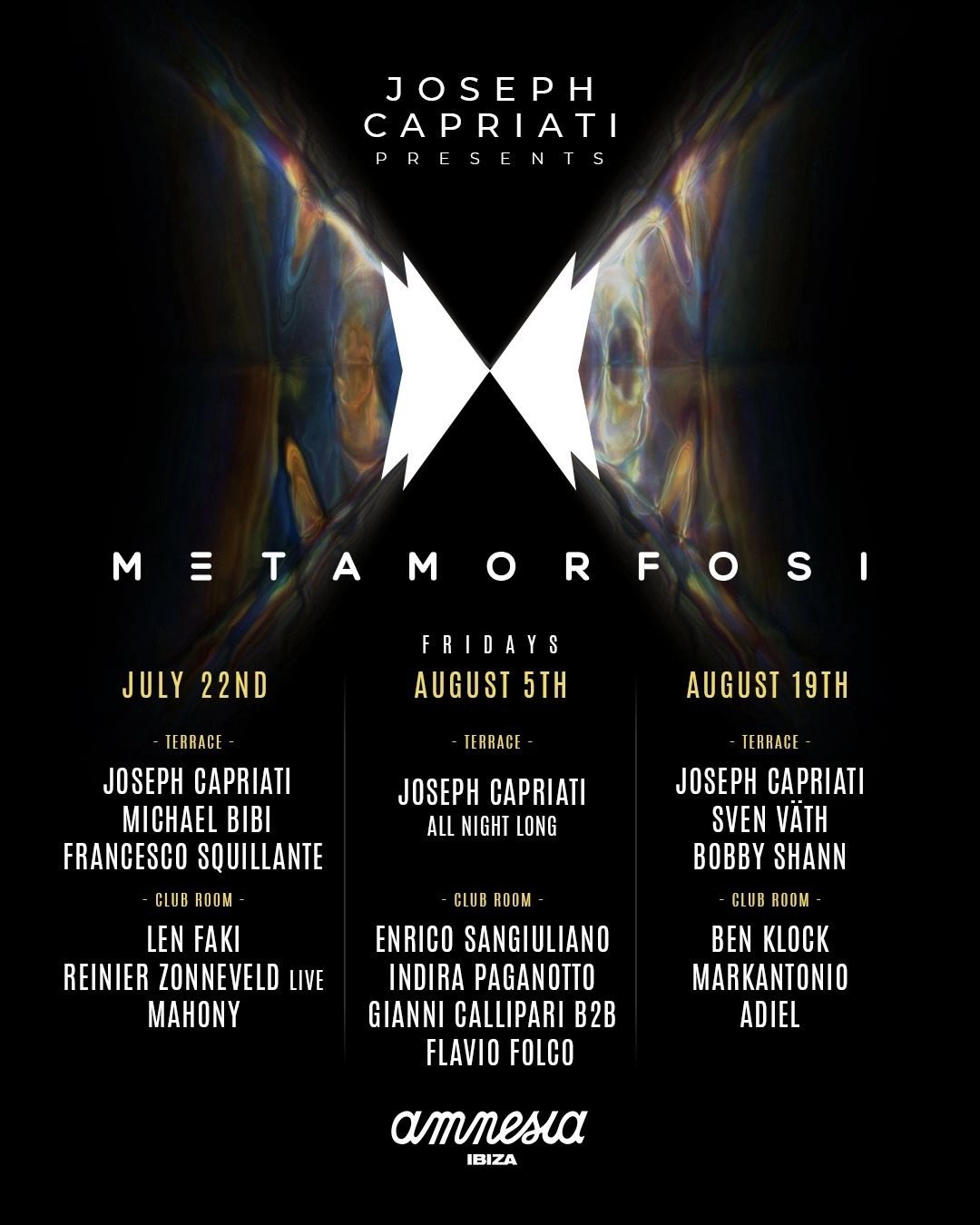 Featured image from wearefactory.it